I love cookies or bars with oatmeal in them.  Add some peanut butter and chocolate and I simply can't resist.  These bars are one of my all time favorite recipes to mix up for a quick dessert or an afternoon snack.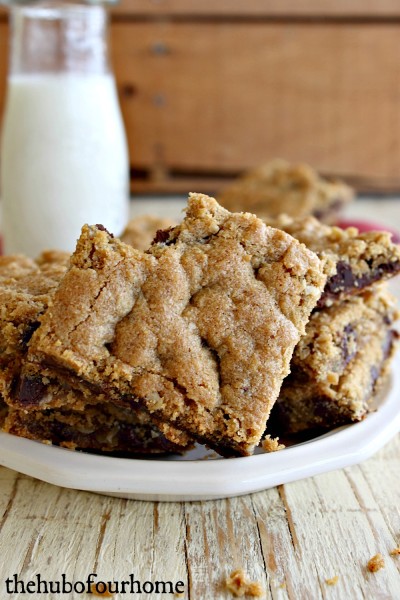 Besides being delicious these bars are surprisingly simple the mix up.  You start with a few basic ingredients peanut butter, sugar, egg, oatmeal, whole wheat flour, etc. mix them up.  Press the dough into a 9×13 pan.  Bake and Enjoy!  I love that these bars take only about 30 minutes from start to finish.  That's my kind of dessert simple, quick and delicious.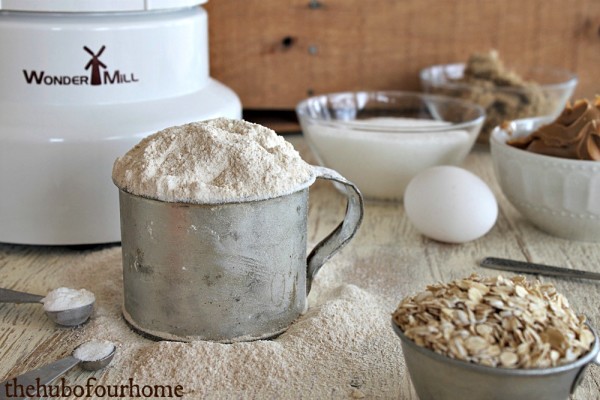 If you're a fan of oatmeal, chocolate, peanut butter or just plain delicious desserts give these bars a try.  You won't be disappointed. 🙂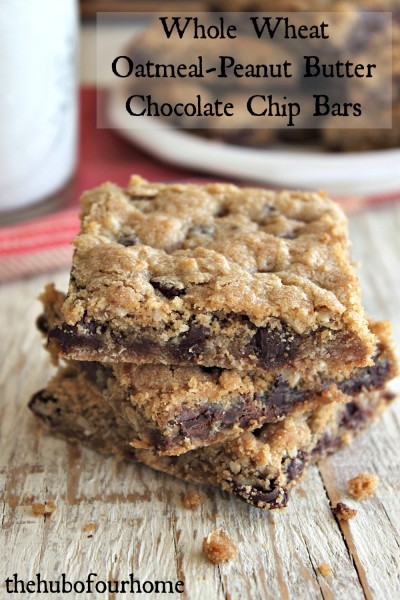 WW Oatmeal-Peanut Butter Chocolate Chip Bars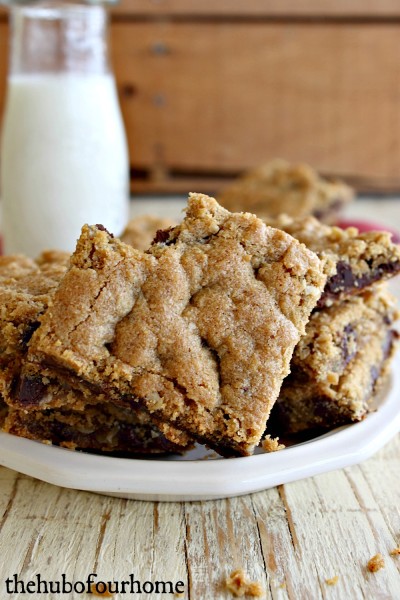 Author:
The Hub of our Home
Ingredients
½ Cup Butter
½ Cup White Sugar
½ Cup Brown Sugar
⅓ Cup Peanut Butter
1 tsp Vanilla
1 Large Egg
¾ Cup WW Flour
1 tsp Baking Soda
¼ tsp Salt
¾ Cup Quick Cooking Oats
1 Cup Semi Sweet Chocolate Chips
Instructions
Preheat oven to 350 degrees
Spray a 9x13 pan with cooking spray
In a small bowl whisk together flour, baking soda and salt, set aside
In a large bowl beat together butter and both sugars until light and fluffy
Add peanut butter and vanilla beat to blend well
Beat in eggs
Add dry ingredients, mix well
Add oats, mix well
Stir in chocolate chips
Press dough evenly into your prepared 9x13 pan
Bake in preheated oven for 18-22 minutes or until the top turns a light golden brown.
Cool and Enjoy!