…Or, "What to do When You Find This in Your Garden"…
Well, when this happens to me, I get out the grain mill and start grinding some soft white wheat. ..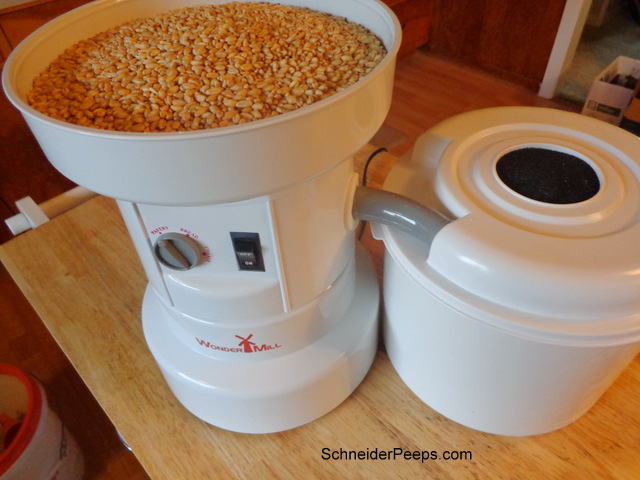 …because zucchini muffins are going to be on the menu this week…a lot.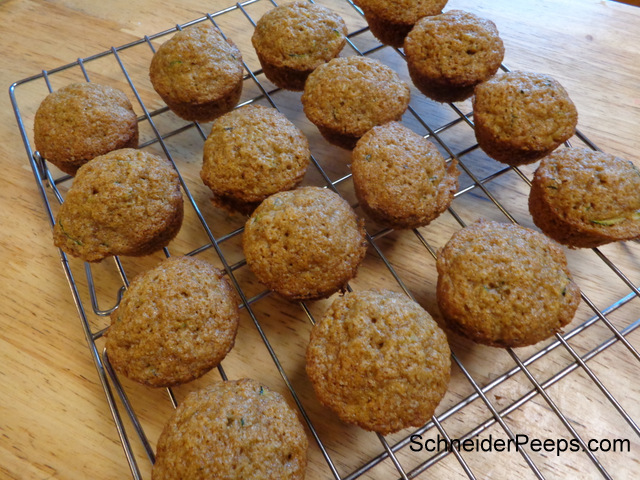 And that's a good thing at our home.  I have four teenagers who consume a never ending amount of food and one five year old who loves to have tea parties and needs muffins for them.
But this recipe is more than just filling the kids up, it's packed full of nutritious calories. These muffins also freeze very well so I often triple or quadruple the batch to have some for the freezer. I probably shouldn't admit this but my family can eat a double batch in one day. They are that good.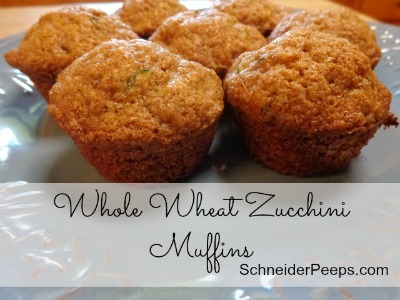 Whole Wheat Zucchini Muffins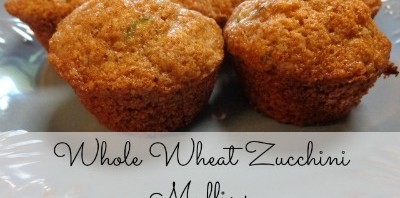 Use up all that overgrown zucchini in whole wheat zucchini muffins
Ingredients
1½ cups freshly ground whole wheat flour ( I like soft wheat for this but you can use hard wheat and it will turn out fine)
½ cup ground flax seed (Do NOT grind this in your WonderMill - use a coffee grinder)
1 tsp cinnamon
½ tsp baking soda
¼ tsp salt
¼ tsp baking powder
¼ tsp ground nutmeg
⅔ cup sugar (I use raw sugar)
1 cup shredded zucchini
¼ cup coconut oil
1 egg
¼ tsp lemon zest
½ cup chopped nuts (I use pecans because we grow them on our property but walnuts or almonds would be nice too.)
Instructions
Heat oven to 350 degrees.
Oil muffin tin.
Mix the dry ingredients in a medium bowl (the first 7 ingredients).
Mix the remaining ingredients in another bowl.
Make a well in the middle of the dry ingredients and add the wet ingredients.
Mix together until just combined.
Scoop muffin tins and bake (12-15 minutes for mini muffins, 20-25minutes for regular size muffins).
Enjoy!