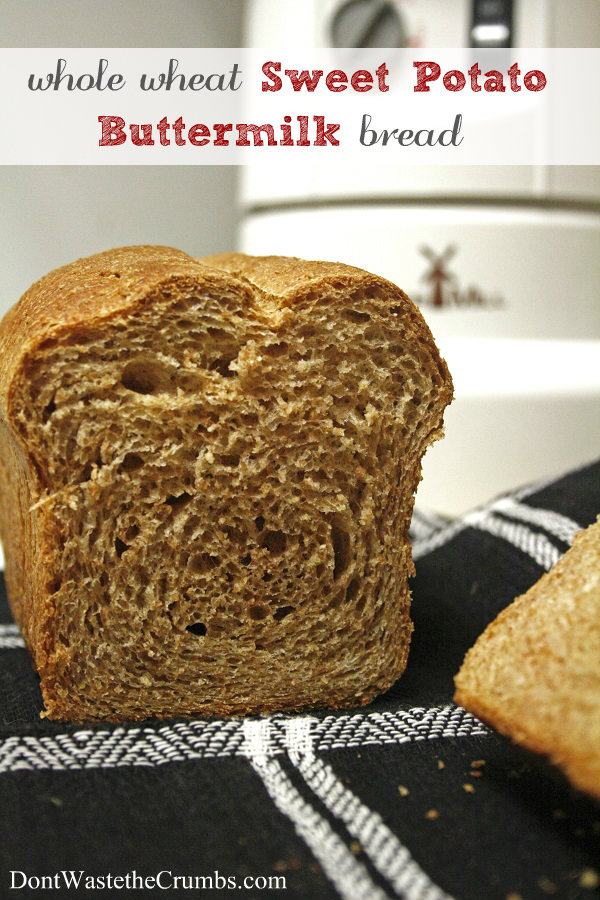 When I first started making bread two years ago, my main goal was to reduce our grocery budget.  With two growing kids and a carb-loving husband, the cost of loaves with quality ingredients like whole grains was quickly adding up.  At over $3 a piece, the choice became clear:  Either cut back on bread, or start making it myself.
I went the homemade route first with a batch of potato buttermilk bread.  It looked easy enough, and buttermilk has its own health benefits.  Besdies, it couldn't be too hard since our grandparents and great-grandparents made it at home too, right?  And they did it without standing mixers!
We fell in love with that first batch of homemade bread and we haven't turned back since.  Homemade bread has become a staple in our house, served alongside homemade soups and a must-have for the grilled panini's that show up regularly in our meal plans.
As a nice bonus, we've been saving quite a bit of money too.  One loaf of buttermilk potato bread costs only 50¢!  We now can make our own bread, with whole grains and without any additives, and just a fraction of the cost!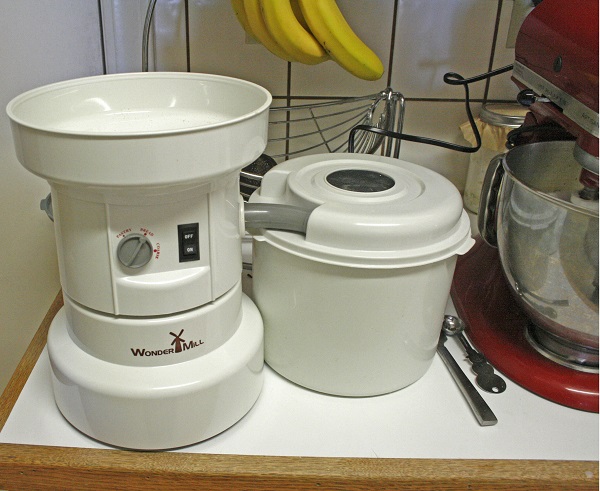 (grinding whole wheat for the bread)
This recipe for whole wheat sweet potato buttermilk bread is a slight twist on the original recipe.  Potatoes are listed on the Dirty Dozen, but sweet potatoes are not.  This allows us to buy conventional sweet potatoes instead of organic potatoes and save the extra funds for things like berries or raw milk.

Whole Wheat Sweet Potato Buttermilk Bread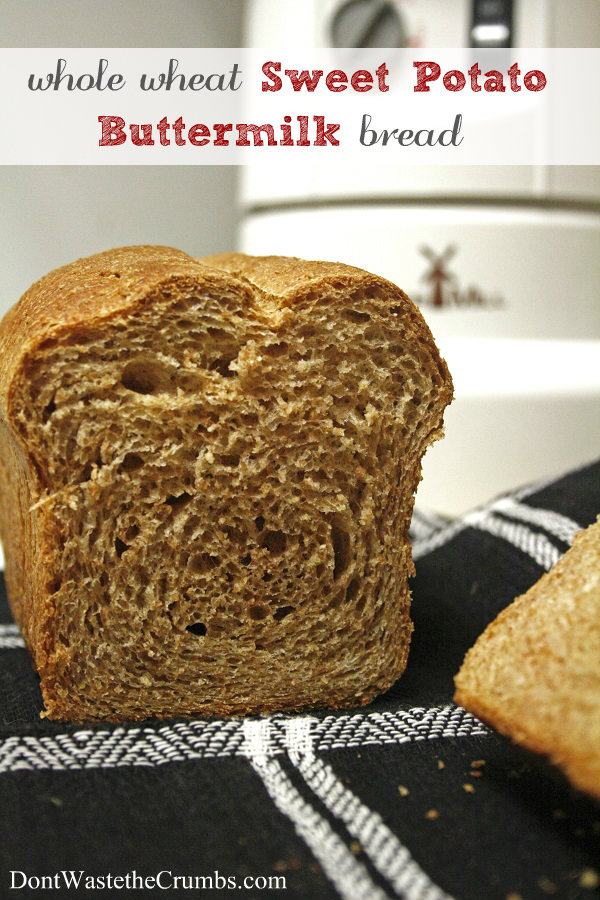 Ingredients
2 sweet potatoes, peeled and quartered
8 Tbsp unsalted butter, room temperature
4 tsp active dry yeast
2 cups buttermilk, room temperature
2 large eggs, slightly beaten
2 Tbsp sugar
1½ tsp salt
3 cups freshly ground whole wheat flour, unsifted
3½-4 cups freshly ground whole wheat flour, sifted to remove the bran and germ (makes all-purpose flour)
Instructions
Bring a medium pot of salted water to a boil and boil potatoes until fork tender. Meanwhile, have all ingredients ready at room temperature
In a standing mixer, combine hot potatoes and butter and mix well.
Add yeast, buttermilk, eggs, sugar and salt and mix until the ingredients are well combined.
Add the unsifted whole wheat flour and knead on medium low for 5 minutes. Cover with a towel and let dough sit undisturbed for 5 minutes. This allows the wheat flour to absorb the liquid and produces a better loaf.
Add all-purpose flour ½ cup at a time, until the bread is moist and not sticky. Knead on medium speed for a full 10 minutes. The dough should be smooth and elastic and the sides of the bowl should be clean.
Cover with a towel and let it rise in a warm place until it's doubled in volume, 1 to 1½ hours.
Grease and flour two 9x5 inch loaf pans.
Punch the risen dough down and shape into two loaves.
Place each loaf seam side down into each pan. Cover with a towel again and let it rise a second time until each loaf is about doubled in volume, approximately 1 to 1½ hours.
Preheat the oven to 375 degrees.
Bake each loaf until the top is golden brown and the bottoms sound hollow when thumped, about 35-45 minutes.
Allow to cool for at least 30 minutes before serving.