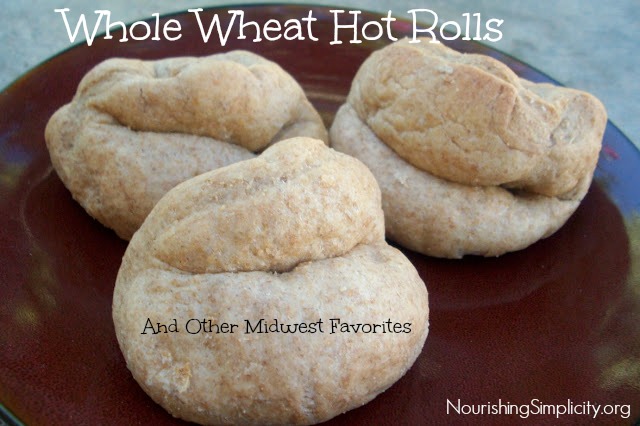 I spent every Christmas growing up savoring my Grandma Stanley's home cooked goodness while watching snow fall through her picture window. I may be a California girl living in Mexico, but I'm a Missouri girl at heart. My love for the Midwest runs deep in my veins. The people, the landscape, and the food are all a part of who I am.
Homemade, hearty, and simple foods that have been passed down for generations. Dishes like turkey n' dumplings, biscuits with gravy, fresh bread, and oatmeal coconut cookies are the foods of my childhood. There is a beauty in traditional recipes that connect the past with the present. 
These hot rolls have been in my family for generations. My Great Aunt Dorthy first learned how to make these when she was working at a restaurant in Bethany, Missouri. She in turn taught my Grandma, who taught my Dad, who taught me.
Growing up Dad would make these every year for Thanksgiving. He would wake up early to get the dough rising. My brother, sister and I would come down the stairs and be greeted by the smell of the rising dough and mom's breakfast casserole baking. Dad would let us climb up on a chair and punch the dough down and help cut out the rolls. I love that this has been passed down over the generations!
Whole Wheat Hot Rolls
Ingredients
7 tsp Yeast
1½ cups Scalded Milk
¾ cups Honey
1 Egg
½ cup Organic Palm Shortening
1 tsp Salt
8 cup Whole Wheat Flour
2 cups Unbleached White Flour
Instructions
Scald the milk in a sauce pan. Reomove from heat and wisk in the yeast and half the honey. Let sit for a few minutes until the mixture becomes froathy. In a large mixing bowl add the remaning ingedients and pour in the yeast mixture. Mix togther until the dough becomes elasticy.
Cover the bowl and place in a warm place. I like to open the oven and turn it to warm and place the bowl on the door. Let rise for one hour and then punch down. This is the part were kids have alot of fun! 🙂 Cover and let rise for another hour.
Roll out dough and cut into 2¾ inch diamter cricles. Or whatever cup or cutter you have on hand. Strech each roll, place a dab of butter, fold over and pinch down with two floured fingures to insurethat the rolls do not open in the oven. Let rise one hour.
Bake at 350 degrees F for fifteen minutes.
Soaking Instructions
In a glass mixing bowl, mix together the six cup of whole wheat flour and 2½ cups of cultured butter milk or kefir. I prefer to grind my flour right before soaking so that the flour does not become rancid.
Cover and leave for 12 to 24 hours.
After the flour has been soaked scald ½ a cup of cultured butter milk. Remove from heat and whisk in the yeast and ½ the honey. After it has started to foam (about 5 minutes) had to the soaked flour.
Add remaining ingredients and mixtogether until the dough becomes elasticy. Proceed with step 2 from the recipe above.