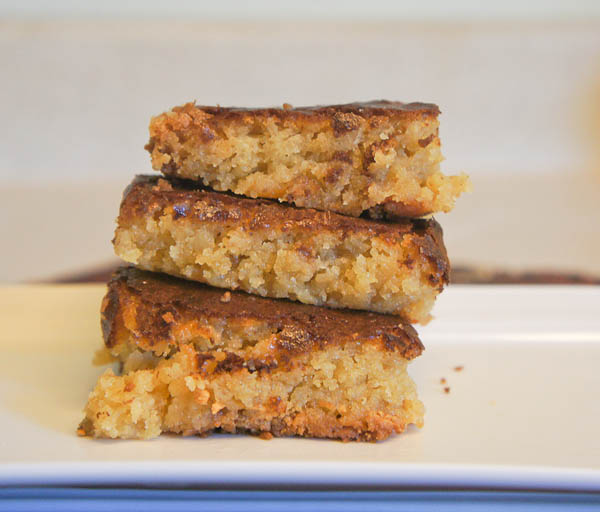 The brownies are too done on top, BUT they still taste so very good!!! Yes, we ate all of them; browned tops and all. It's just photographic proof that, even though I love cooking,  I'm not perfect and still have errors in the kitchen, however, that doesn't mean that those kitchen oopps don't taste delish!
This recipe is adapted from Fat Witch Brownies.
Melting white chocolate and real butter together…oh me oh my.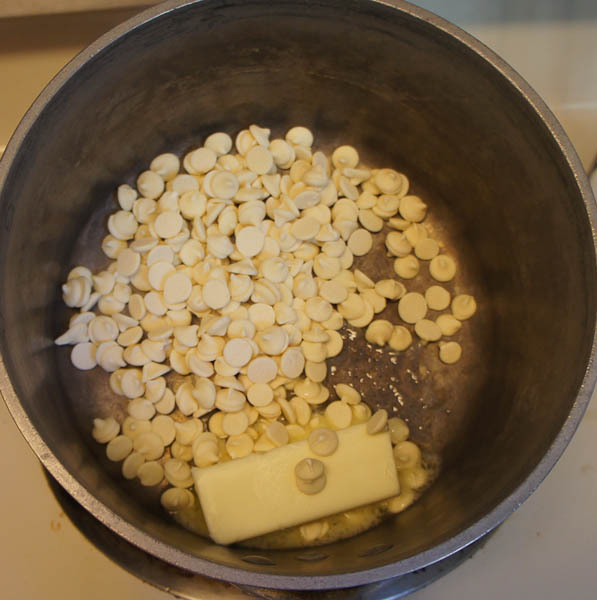 Ready to go in the oven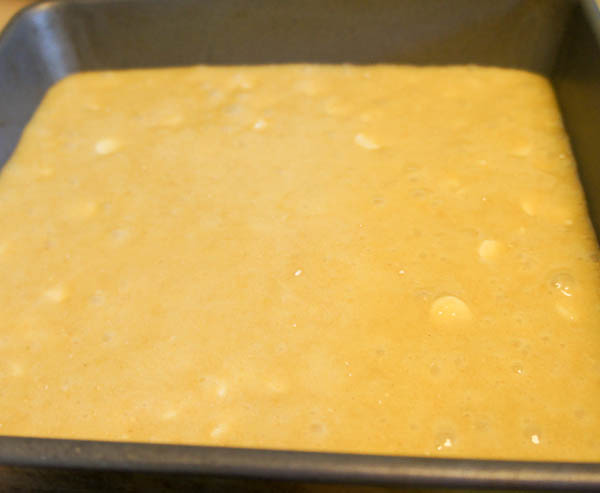 These didn't take long to mix up. The aroma through the house during baking was drool worthy! If you are a fan of white chocolate you will love these brownies.
INGREDIENTS
1 1/2 cups white chocolate chips, divided
5 Tbsp butter
2 eggs
1 cup granulated sugar
2 tsp vanilla
1/2 cup all purpose flour
1/2 cup freshly milled whole wheat flour
1/2 tsp baking powder
1/2 tsp salt
DIRECTIONS
Preheat oven to 350°
Spray a 9×9 pan with baking spray
Place butter and 3/4 cup white chocolate chips in a saucepan. Melt over low heat, stir often to keep the chocolate from burning. After its melted, remove from heat.
Combine sugar, eggs and vanilla, in a bowl and mix until smooth. Add the white chocolate mixture and continue mixing until combined.
Add the flour, baking powder and salt and stir until its just blended.
Add the rest of the white chocolate chips.
Spread in 9×9 pan and bake for 20-25 minutes or until set.
After they are done remove from oven and allow them to cool completely before cutting into them.