One of our favorite things is pizza, but many times, I don't decide to make it until right before dinner. This can be a problem if you use a pizza dough recipe that requires rise time.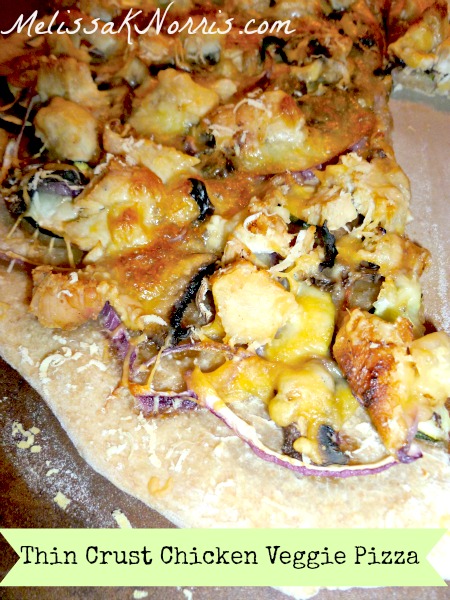 So I created this recipe from my soft homemade whole wheat tortilla dough. No rise time and no kneading!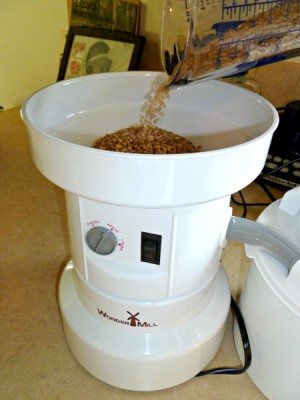 Thin Crust Pizza Dough
1 cup hard red wheat flour on bread setting
1 cup soft white wheat flour on bread setting
1 teaspoon sea salt (you can use regular, but I prefer sea salt)
1/4 teaspoon baking powder
2 Tablespoons coconut oil
3/4 cup warm water
Mix dry ingredients together. Cut in coconut oil using a pastry cutter. Add water and mix until combined. Roll dough out on a floured surface to size of pizza pan. Note: It's supposed to be thin, like a pie crust.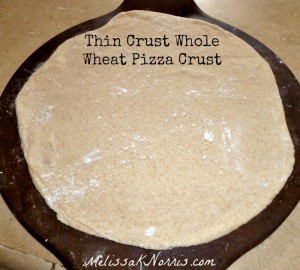 Toppings:
1 cooked chicken breast, diced
Thinly sliced zucchini
Thinly sliced onion (I used a mandolin to keep the veggies thin and uniform)
Mushrooms
Green bell pepper
Mozzarella cheese
Fresh basil
Place toppings on dough. My husband's half gets more of the peppers and onions. Then slice Mozzarella and place on top. I was almost out of Mozzarella, so we added some Gouda and a little bit of grated Monterey Jack. Place fresh basil leaves on top and bake in preheated oven at 400 degrees for 20 minutes, or until cheese bubbles.
This is a no sauce pizza, but if you prefer a sauce, try out my white sauce chicken pizza with a soft homemade crust.