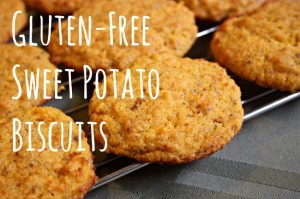 Guest post by Stephani, from The Cheapskate Cook.
In the pursuit of gluten-free baked goods, this biscuit is a clear winner for a few reasons:
It's easy
It uses rice flour instead of a gluten-free baking mix, making it extremely frugal (and even easier!)
It slips more veggies into our diet (and if you don't have sweet potatoes, you can use pumpkin or butternut squash puree)
Everyone in our family likes it – not just the toddlers who don't know any better, but the mister too
For us, it is obviously a winner.
Gluten-Free Sweet Potato Biscuits
Adapted from Simplified Dinners
Ingredients:
2 cups sweet potato, pumpkin or butternut squash, cooked and mashed (canned pumpkin is an easy substitute)
1/3 cup oil or melted butter
1/2 cup honey or maple syrup (or 3/4 cup brown sugar)
1 1/4 cups freshly ground rice flour
2 tablespoons baking powder
1 teaspoon salt
Optional: 1-2 tablespoons ground flax or chia seeds
Directions:
To make rice flour, simply mill 1 cup of brown rice in your grain mill.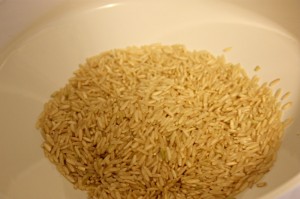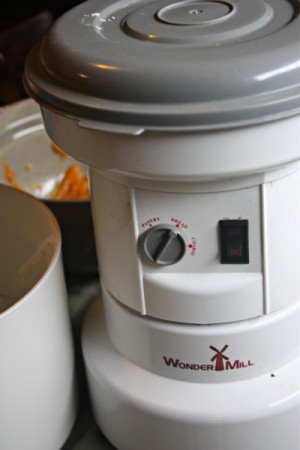 Preheat oven to 375 degrees Fahrenheit.
Combine wet ingredients in a medium-sized bowl. Sometimes I use un-mashed sweet potato and simply use a food processor or potato masher to mash the wet ingredients and sweet potato all at the same time.
Add dry ingredients to bowl and stir together.
Drop by tablespoonfuls onto a greased baking sheet and gently flatten with the back of a spoon or wet hands.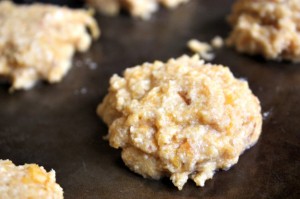 Bake for 10-12 minutes, until edges are golden brown. Allow to cool slightly then transfer to a cooling rack.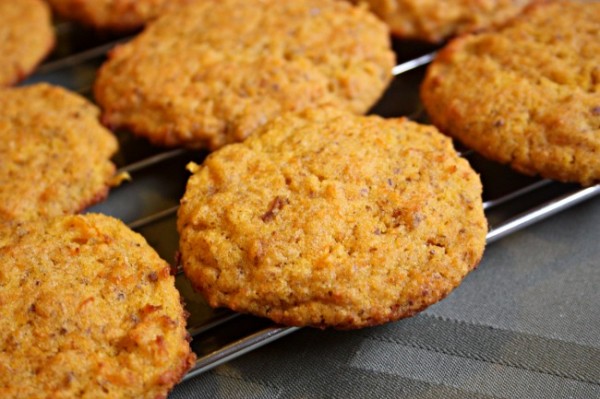 These taste more like a dessert than a side dish – but why not use them for both?