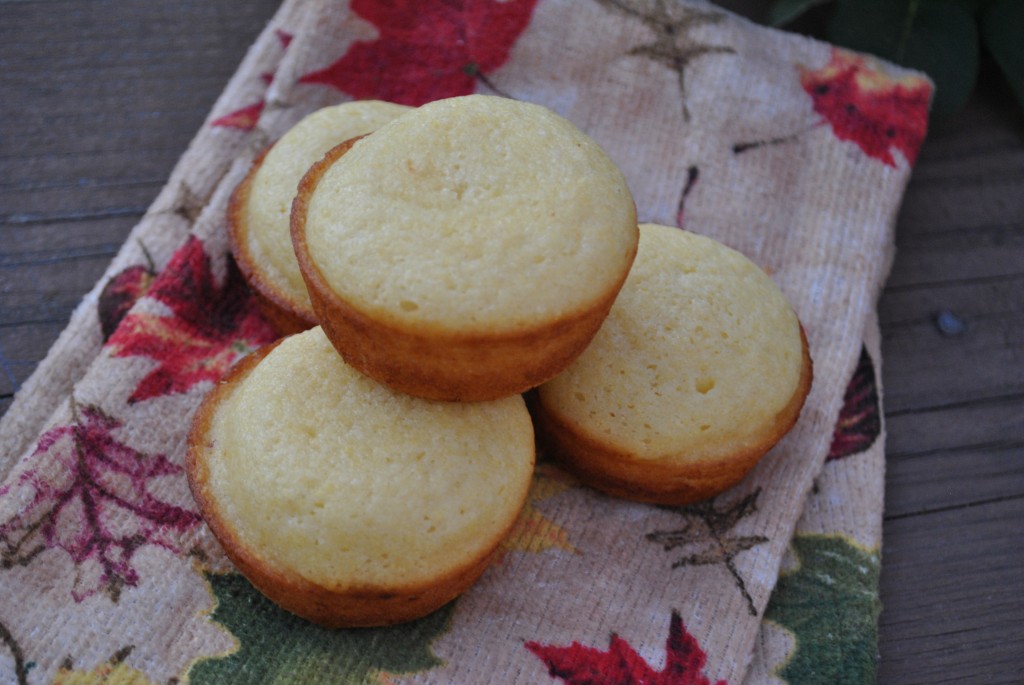 I'm fairly new to milling my own grains, so I was excited when my menu plan called for cornbread last night. I've only milled wheat berries up to this point and I was very excited to try grinding some dent corn. It went just like I expected and was super fast as well! I didn't have to grind the soft wheat for this recipe because I had some left over from making cookies earlier in the day, but grinding the cornmeal was sure fun!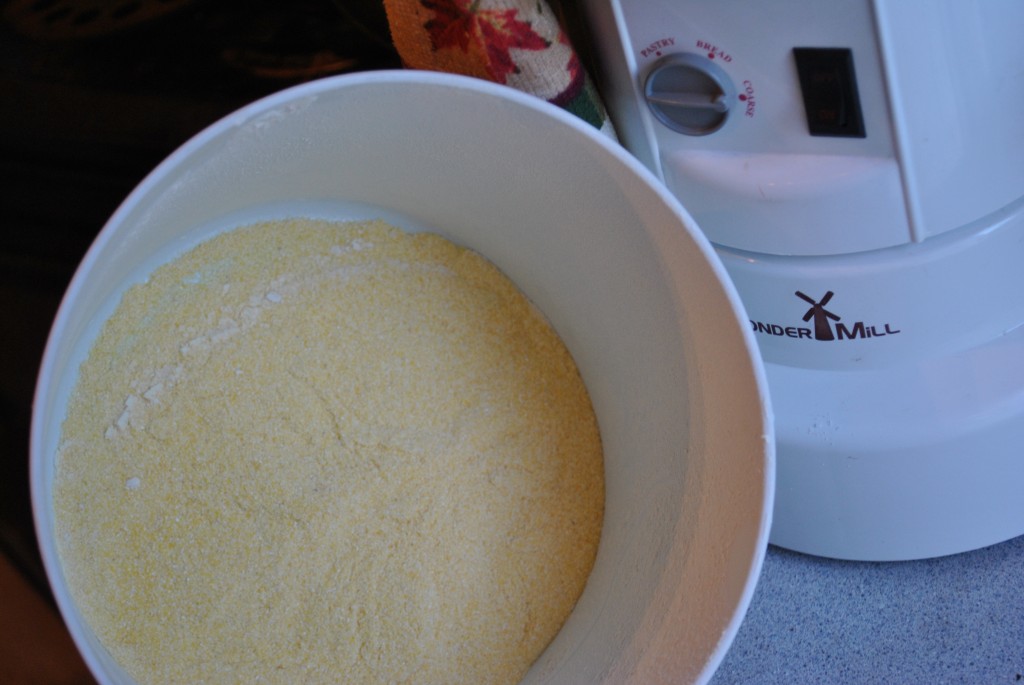 My cornmeal in all of its glory. It smelled SO GOOD when it was grinding, I didn't expect that.
Sweet Corn Muffins
recipe off the box of Albers Cornmeal 🙂
1 1/2 cups flour (I used soft wheat)
2/3 cup sugar
1/2 cup cornmeal
1 tablespoon baking powder
1/2 teaspoon salt
1 1/4 cups milk
2 eggs, slightly beaten
1/3 cup vegetable oil
3 tablespoons butter, melted
Preheat oven to 350 degrees. Grease of line muffin tin with paper cups. 
Combine the flour, sugar, cornmeal, baking powder and salt in a medium bowl. Combine milk, eggs, oil and butter in a small bowl; mix well. Add to flour mixture and stir just until blended. Pour into prepared muffin cups fillings 2/3 full.
Bake for 18-20 minutes or until a toothpick inserted in the center comes out clean. Cool in pan on wire rack for 5 minutes, remove muffins to wire rack to cool slightly. Serve warm!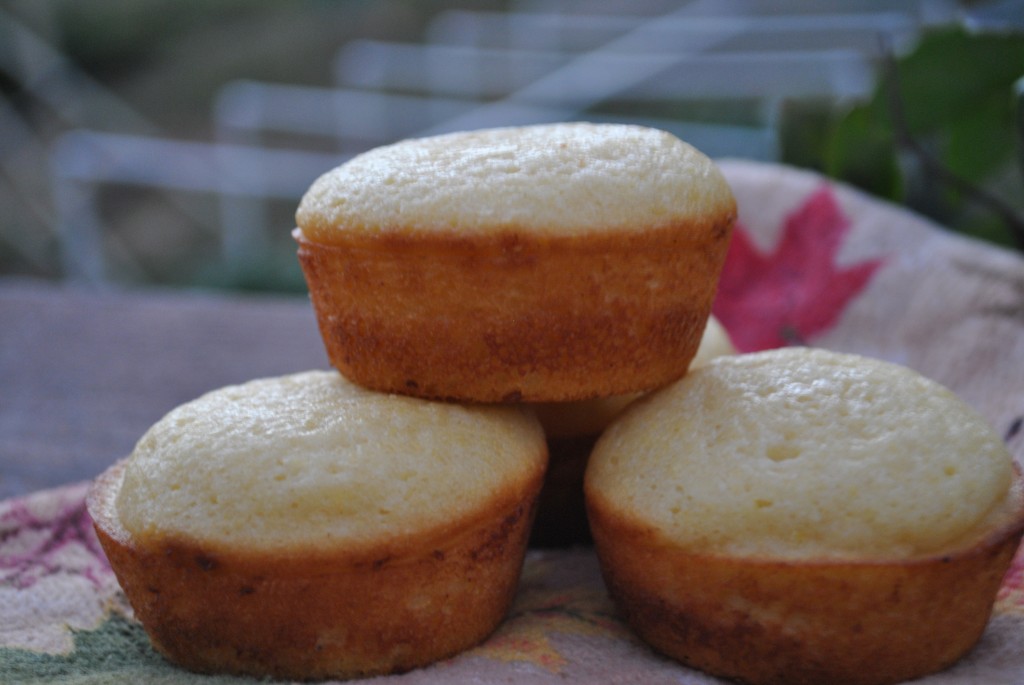 These are a favorite of my girls, they call them corn cakes and beg to eat them with their breakfast. I usually double the batch to ensure that we have leftovers. These freeze very well and make a really great addition to lunch, dinner or just as a snack.