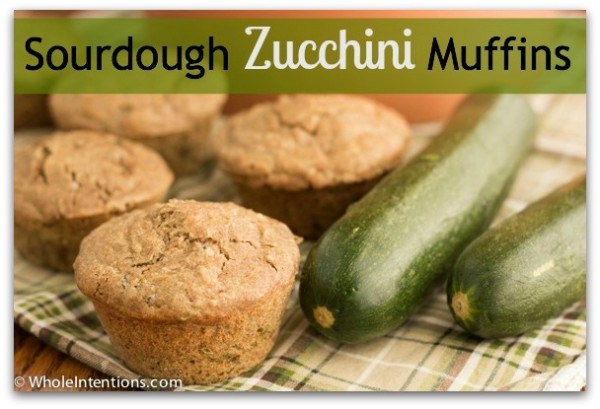 Wondering what to do with all that zucchini you've frozen? Want to find a healthy recipe to use it in? Why not try Sugar-Free Sourdough Zucchini Muffins?
Sourdough is renowned for its health benefits. It's easy to start a sourdough starter, and even easier to bake with than you might have imagined. These quick and easy muffins are a great way to eat properly prepared grains.
Sugar-Free Sourdough Zucchini Muffins (casein-free, nut-free, sugar-free, yeast-free)
4 c. sourdough starter (fed about 8-12 hours previously)
2 c. frozen zucchini (thawed and squeezed dry)
2 farm fresh eggs
1/2 c. coconut oil
2 tsp. pure vanilla extract
2 tsp. baking soda
1/2 tsp. celtic sea salt
2 T. powdered stevia (we like Stevita Spoonable Stevia
)
1 T. cinnamon
Directions:
1. About 8-12 hours before you plan to make the muffins you'll want to feed your starter with water and fresh-milled grain (grains starts to lose their nutrient content as soon as they're ground). In this recipe we aren't adding more flour, just more wet ingredients so you'll want to cut back a little on the amount of water you feed it so that your starter is thicker than normal to begin with.
Alternately, you can use your regular sourdough starter, even if it's on the runny side. Just add about 1/2 c. flour to your recipe to make the batter a bit thicker. If you do this, you might want to let the batter sit in the fridge for 24 hours to get the full benefit of souring the added flour.
2. Preheat the oven to 425 degrees. Generously spray muffin tins or use muffin papers.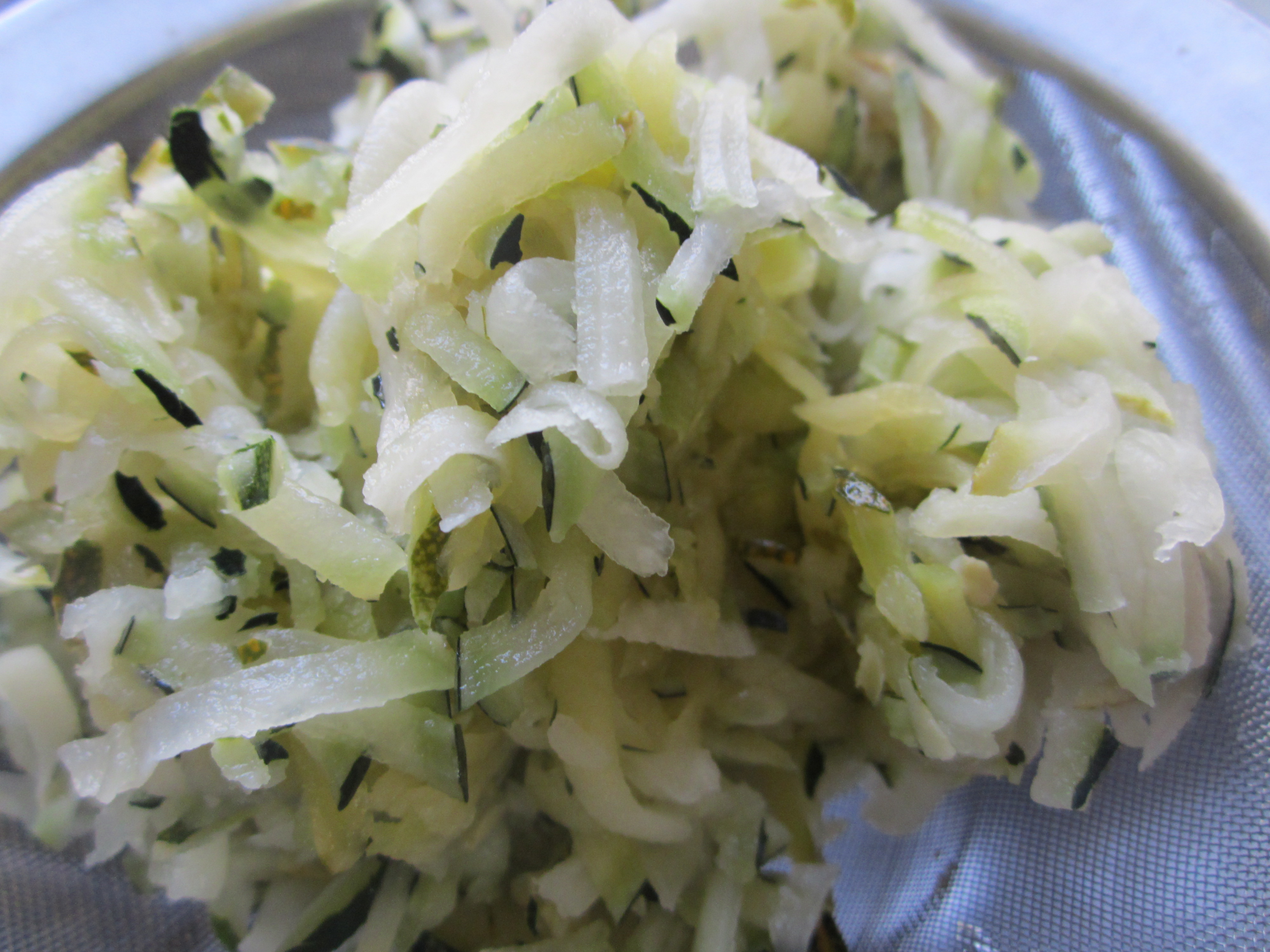 3. Combine the sourdough, zucchini, and the other wet ingredients and mix thoroughly.
4. Combine the dry ingredients in a separate bowl and then add the dry ingredients to the wet ingredients. Mix well.
5. Fill each muffin cup about 3/4 full.
6. Bake for 20 minutes.
The next time you have sourdough starter to use up, try these on-the-go muffins. Eat one for breakfast on the way to work, throw some into your children's lunch pails, pull them fresh from the oven, loaded with zucchini, and slathered in butter for an after school snack or to curb those evening munchies. 🙂