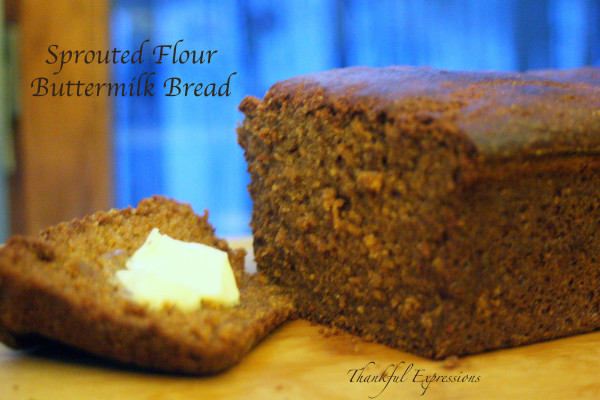 I'm brand new to baking with freshly milled, sprouted flour.  Before obtaining the WonderMill grain mill, I strictly used all-purpose flour.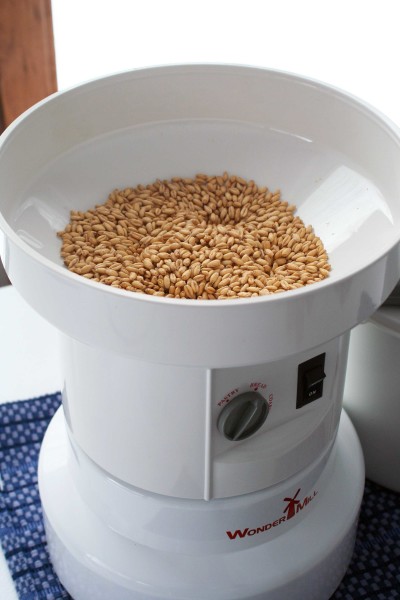 This machine, by the way, is amazing.  Fast, easy to use, and clean-up is a breeze.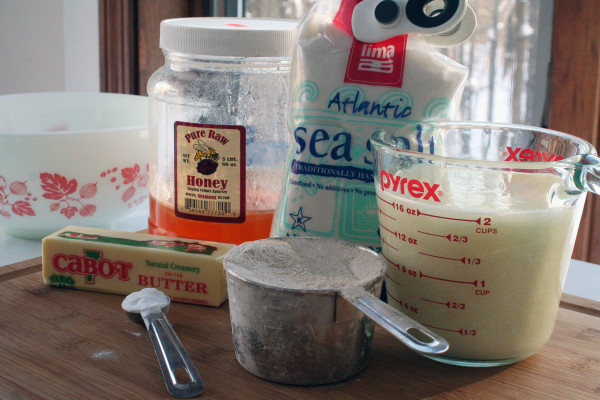 Anyway… I knew there would be a learning curve, so I set out via Google to glean the wisdom of others more than experienced than I.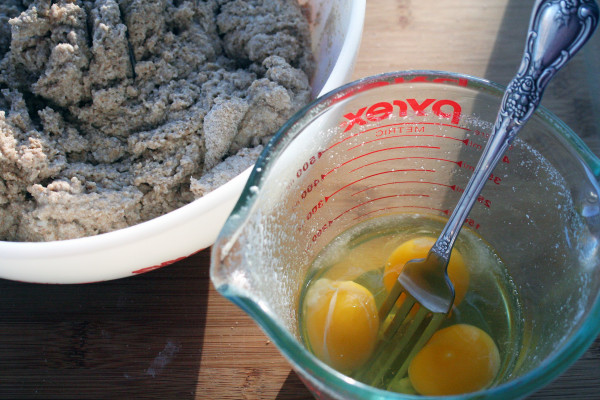 One of the many valuable sites I came upon was To Your Health Sprouted Flour.  I found several recipes I'd like to try, but settled on a batter bread first.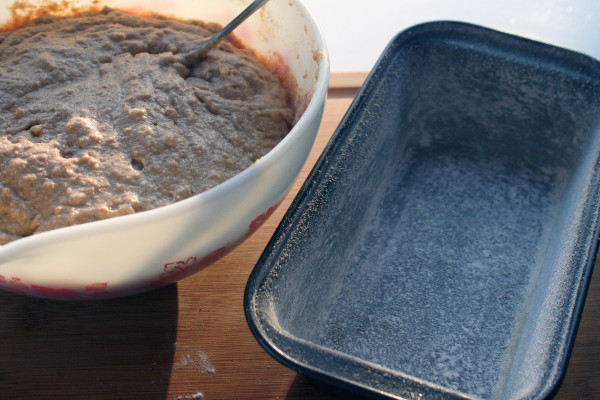 After I mixed the bread batter and buttered / floured the one loaf pan they indicated I would need, I thought, "Wow… that looks like a lot of batter for just one pan."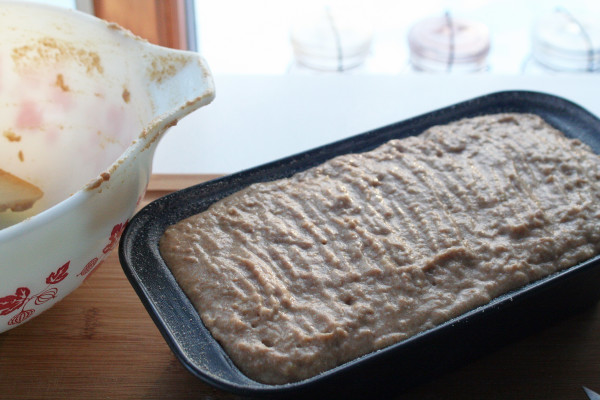 But since this was my first time with this recipe, I went ahead and loaded it up.  Still, I thought, "That's too full."  I put it in the oven anyway.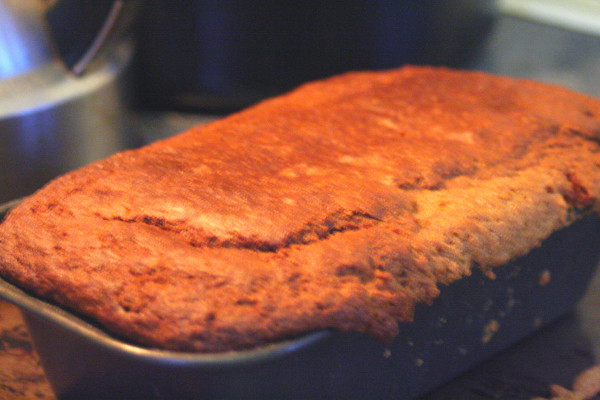 I should have listened to myself.  It spilled all over the oven.  Next time this recipe will probably be one regular loaf and one mini loaf.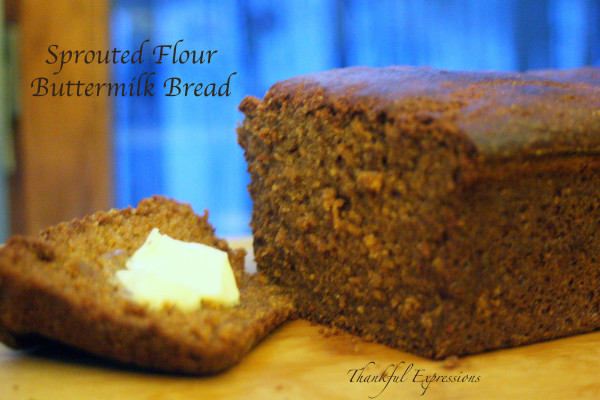 We made it without additional flavors (banana, almond, etc.) to see how we'd like the base – and discovered it's a keeper, so next time we'll experiment with adding additional ingredients.  Hubby thinks raisins and nuts would be good.
Sprouted Flour, Buttermilk Bread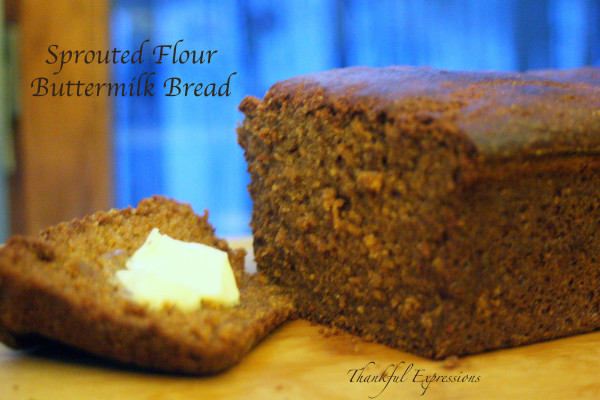 Ingredients
3 cups organic sprouted flour ( I used soft wheat berries – see how-to post)
2 cups organic whole buttermilk (I had raw buttermilk in the freezer-happily)
3 eggs, lightly beaten (pastured is best)
1 teaspoon sea salt (here's a good one)
⅓ cup raw honey (local to you is best)
2 teaspoons aluminum-free baking soda
¼ cup organic butter, melted (grass-fed is best)
Instructions
Mix flour and buttermilk into a batter by hand.
Thoroughly blend in remaining ingredients. Pour into a well-buttered and floured loaf pan. (The original recipe implied one loaf pan, but mine spilled over quite a bit. In the future, I'd use one regular and one mini, or perhaps just two regular ones.)
Bake at 350 degrees for 1-1 ½ hours, or until a toothpick comes out clean.
Notes
You may need to experiment with oven temps and time. You can tent the loaf tops with foil and lower temp to 325 degrees for a longer baking time if center is doughy and tops brown before center is done.
This bread recipe was inspired by, and closely resembles, TYH's Bread Recipe found here.