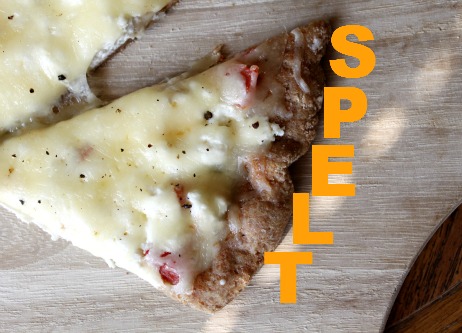 I have really been enjoying experimenting with other grains in my WonderMill, namely spelt. Spelt is such a great alternative to wheat, because although it tastes and behaves similar to wheat, it can be tolerated by people with sensitivities or allergies to wheat.
My son is one of those who cannot have wheat, but we have found that he can handle spelt. I am thrilled, because spelt is easy to use, creates a finished product very much like those made with wheat flour, and is at least as nutritious as whole wheat flour.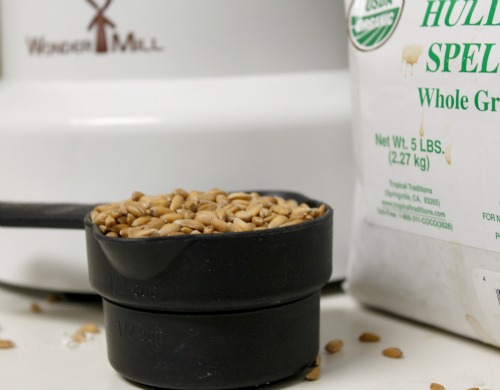 One of my first experiments with spelt flour was pizza crust. I found a great recipe at The Particular Kitchen, but I think you can just sub out the spelt flour 1:1 in your favorite pizza crust recipe.
Spelt Pizza Crust
3 cups freshly ground spelt
2 t. salt
2 t. instant yeast
1 cup warm water
2 T. olive oil
Whisk together the dry ingredients. Mix together the olive oil and water in a measuring cup and pour into the dry ingredients while continuing to stir. Add more water or flour as necessary until the dough forms a nice ball. Knead the dough gently for a few minutes, then place it in a greased bowl. Flip so the greased side is on top.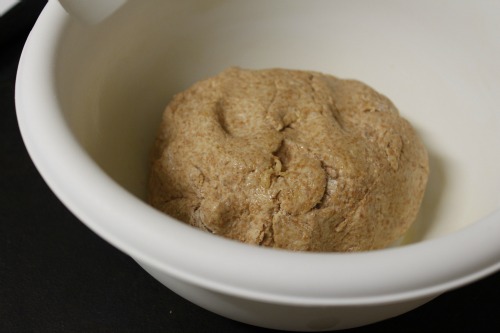 Allow the dough to rise for 2 hours, or until it doubles. You can make one thick crust or 2 small or thin crusts with this batch of dough.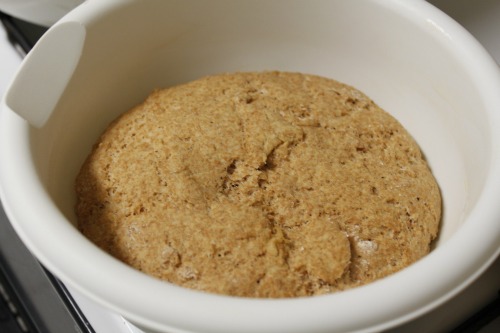 Turn the dough onto a cornmeal-dusted pizza peel and press it into a circle with your fingers.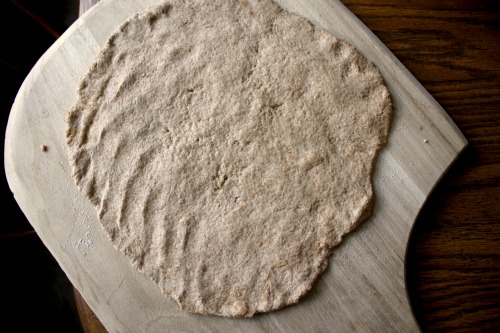 Heat a pizza pan in a 400F oven until hot, and slide the pizza onto the hot pan. Bake for 5-10 minutes, then remove from the oven and place your toppings on the surface. Return to the oven for an additional 5-10 minutes.