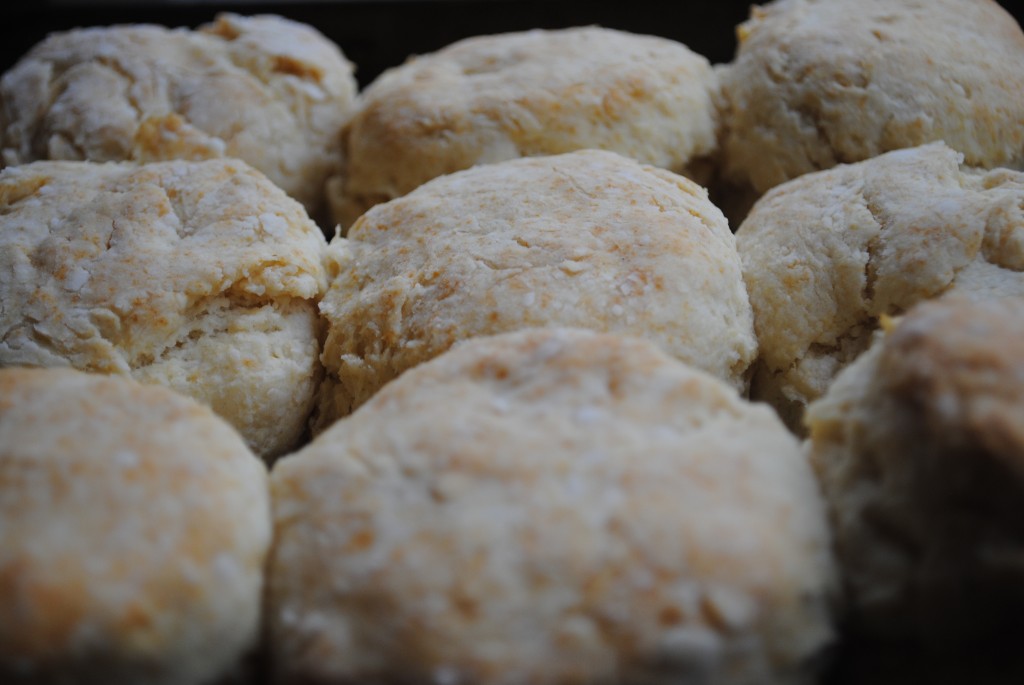 Biscuits are such an easy bread to serve with meals, breakfast or to go with a bowl of soup for lunch. My family especially loves this particular type of baking powder biscuit. I found the recipe in a family cookbook and it had the humble name "Southern Flaky Biscuits". If there is one thing the ladies in my family can do, it's cook so I knew this recipe would be as good as it sounded. I was right.
Today was the first time I have used whole wheat to make them and I am happy to say my family enjoyed them MORE this way than with my usual white flour. This recipe mixes up wetter than your standard biscuit dough, so don't be alarmed. It will all work out, I promise!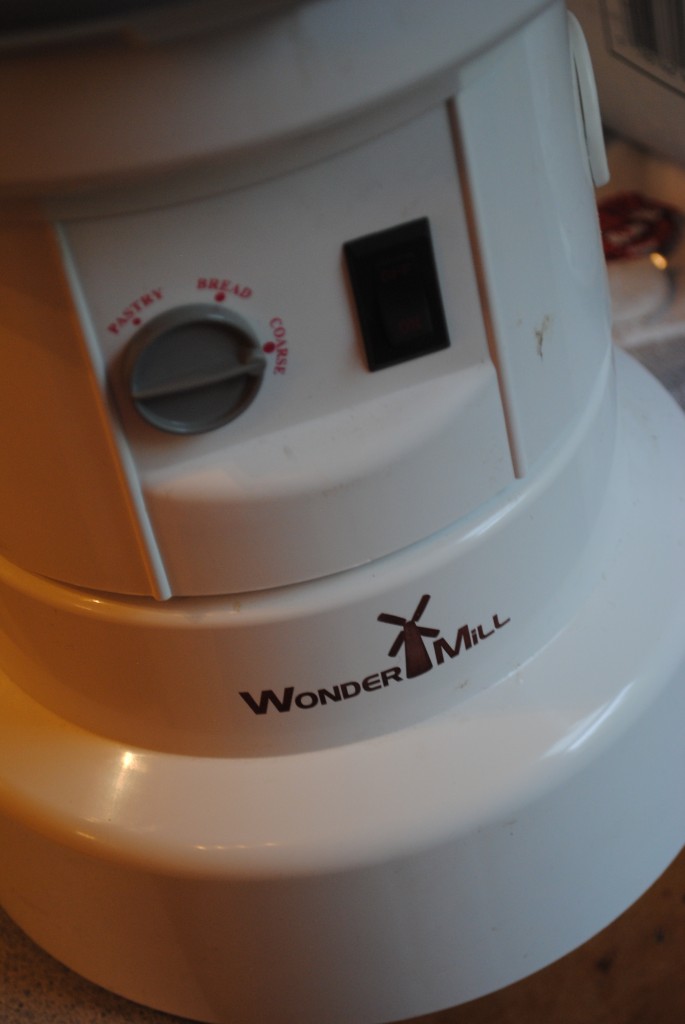 Start by grinding some soft white wheat. You need 4 cups, so grind accordingly. This morning it took about 3 1/4 cups of wheat berries for me to have enough to add to the dough and a little extra for kneading.
Southern Style Flaky Biscuits
 4 cups soft wheat flour
2 tablespoons baking powder
1 teaspoon salt
1 cup butter, shortening or lard
1 1/2 cups milk
2 tablespoons sugar
In a large bowl, mix together the flour, baking powder, sugar and salt. With a fork or pastry blender, mix in the fat until the flour looks like course meal. Not all of the lumps of fat will be incorporated and that's ok. Add the milk and stir gently until just combined. Turn out onto a floured counter and knead until it just forms a cohesive ball. Roll out to 1/2 inch thickness and cut with a floured cutter. Place on a greased baking sheet and bake in a 425 degree oven for 18-20 minutes or until the tops are golden brown. Brush tops with butter if desired. Makes 18 good sized biscuits or 24 smaller ones.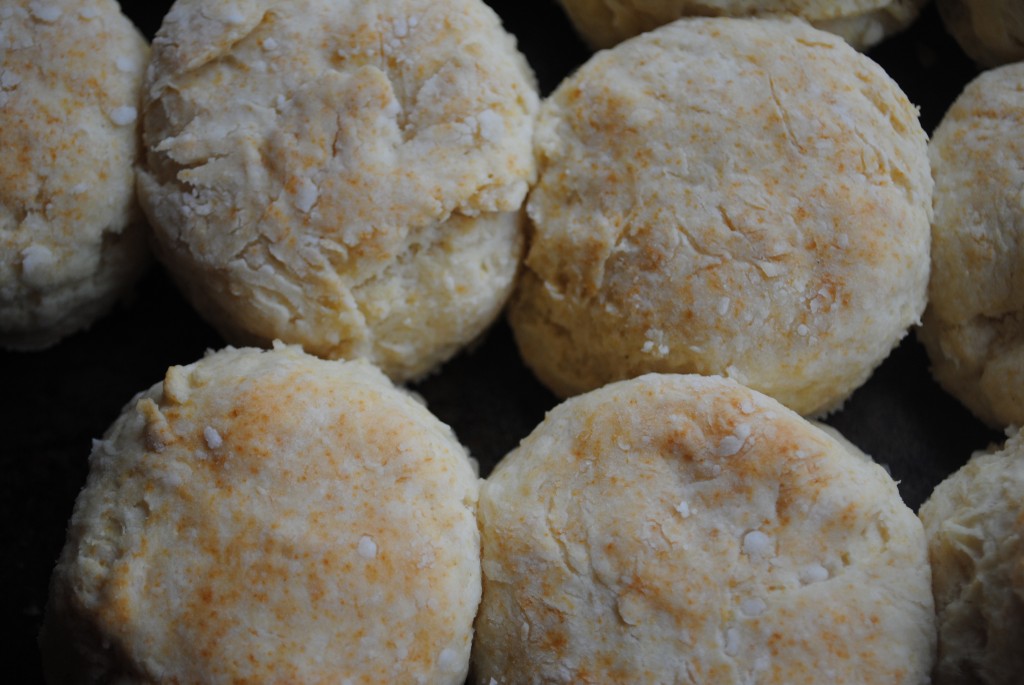 Mmmmm, now where did I put that honey?