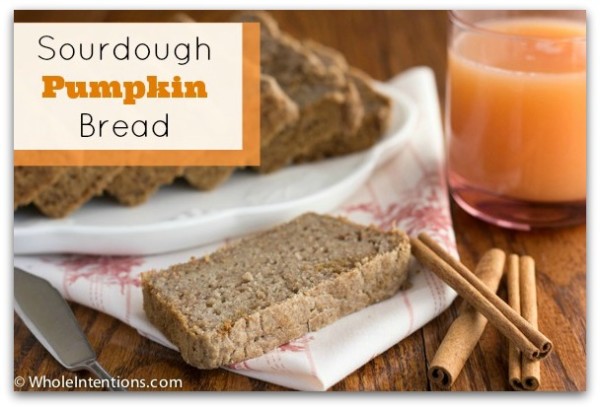 Why is it that pumpkins and fall go so well together? Here in Minnesota we have a definite change in seasons, and fall brings with it blazing orange leaves, crisp white frost glittering on grass, and a distinct chill in the air as geese honk their way south. Something about all that makes pumpkins the ultimate fall comfort food. Pumpkin pie, pumpkin muffins, Pumpkin Waffles, and today, I'm excited to share Sourdough Pumpkin Bread.
Sourdough Pumpkin Bread (casein-free, nut-free, sugar-free, yeast-free)
Makes 2 loaves
3 c. sourdough starter
1 c. pumpkin puree
1/2 c. coconut oil, melted
1 egg
2 tsp. powdered stevia
1/4 tsp. baking powder
1 1/2 tsp. baking soda
3/4 tsp. celtic salt
1/2 tsp. cloves
1/2 tsp. cinnamon
1/2 tsp. nutmeg
1 tsp. vanilla
Directions:
1. Feed your sourdough starter about 8 hours before you want to make this recipe so it will be a happy, bubbly starter by the time you're ready to bake. When making this recipe I tend to keep my starter a little thicker as the majority of ingredients I'll be adding are liquids.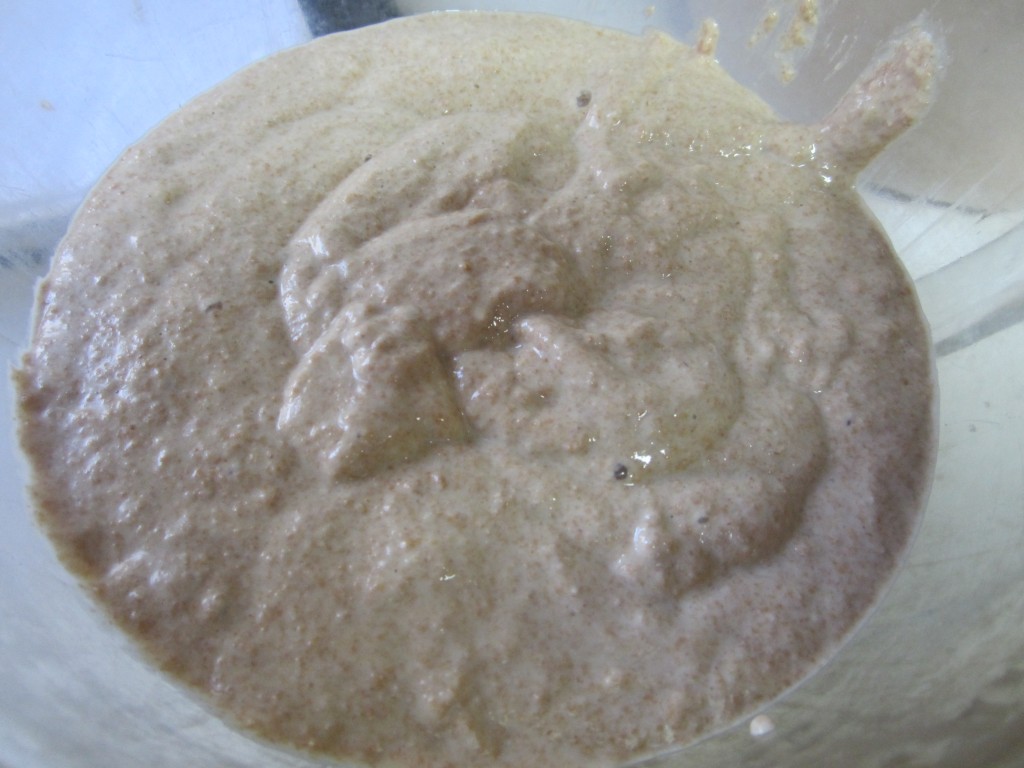 To make your starter a tad thicker, just decrease the amount of water you add to the starter when you're feeding it until it has a 'plop-able' consistency. 🙂 If you take a spoonful of starter out and let it plop back into the jar, it should hold its shape for a few seconds and then ease into the rest of the starter again.
Yep – that's as scientific as I get with starter! LOL
2. Preheat your oven to 325 degrees.
3. Combine sourdough starter, pumpkin puree, coconut oil, and egg. Mix thoroughly. Add stevia, baking powder, baking soda, celtic salt, cloves, cinnamon, and nutmeg.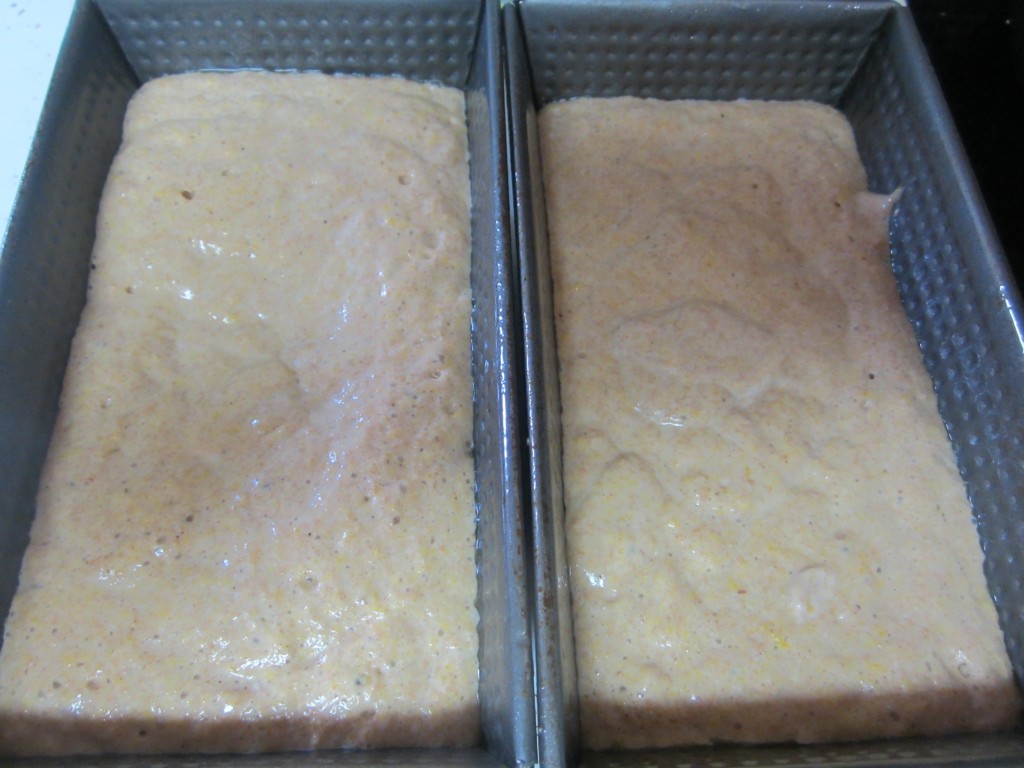 4. Pour batter into greased bread pans and bake for 40-45 min.
5. Let cool for about 10 min. and then remove from pan and let cool completely.
Enjoy your fall!