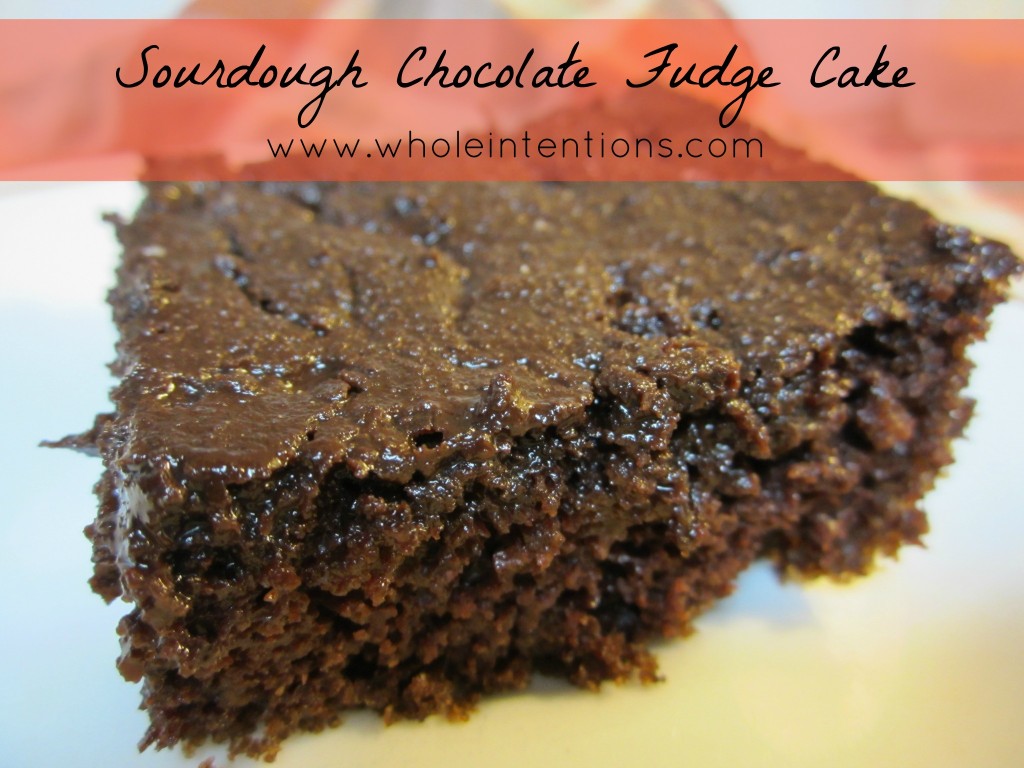 Okay, by now you all know I'm becoming obsessive with this whole idea of making my recipes with 100% sourdough starter. Things have been turning out so nicely that I can't stop!

This week I decided to give sourdough cake a whirl. I'm so glad I did too! This cake turned out delicious, chocolatey, and super-duper healthy. And topped with an anti-candida Fudge Frosting is enough to make me swoon! I can seriously say I don't feel a bit guilty when indulging in this one!
Sourdough Chocolate Fudge Cake (casein-free, nut-free, sugar-free, yeast-free)
1/2 c. coconut oil, warmed just enough to melt
2 eggs
2 tsp. vanilla
3 c. sourdough starter
2 T. stevia powder
1/2 t. salt
2 tsp baking powder
1 T. baking soda
5 T. cacao powder (cocoa powder will work too)
1/2 c. buttermilk or sour milk (you can also use coconut milk if you need to be casein-free)
Directions: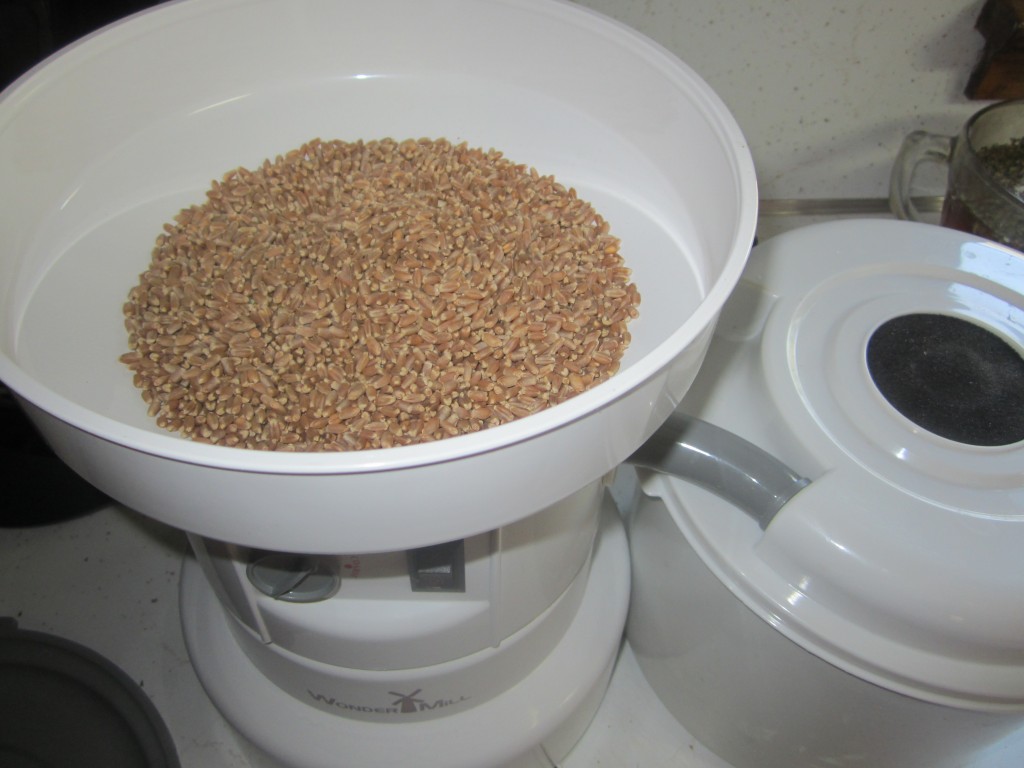 1. First off, you're going to need to grind some fresh wheat and feed your starter. You'll want to feed the starter about 12 hours before you begin this recipe so that it's good and full of air bubbles.
2. Preheat your oven to 325 degrees F. and grease a 9×13 cake pan.
3. Combine the just warmed coconut oil, eggs, and vanilla. Mix well. Add the sourdough and mix well.
4. Add in the dry ingredients: stevia, salt, baking powder and soda, and cacao powder.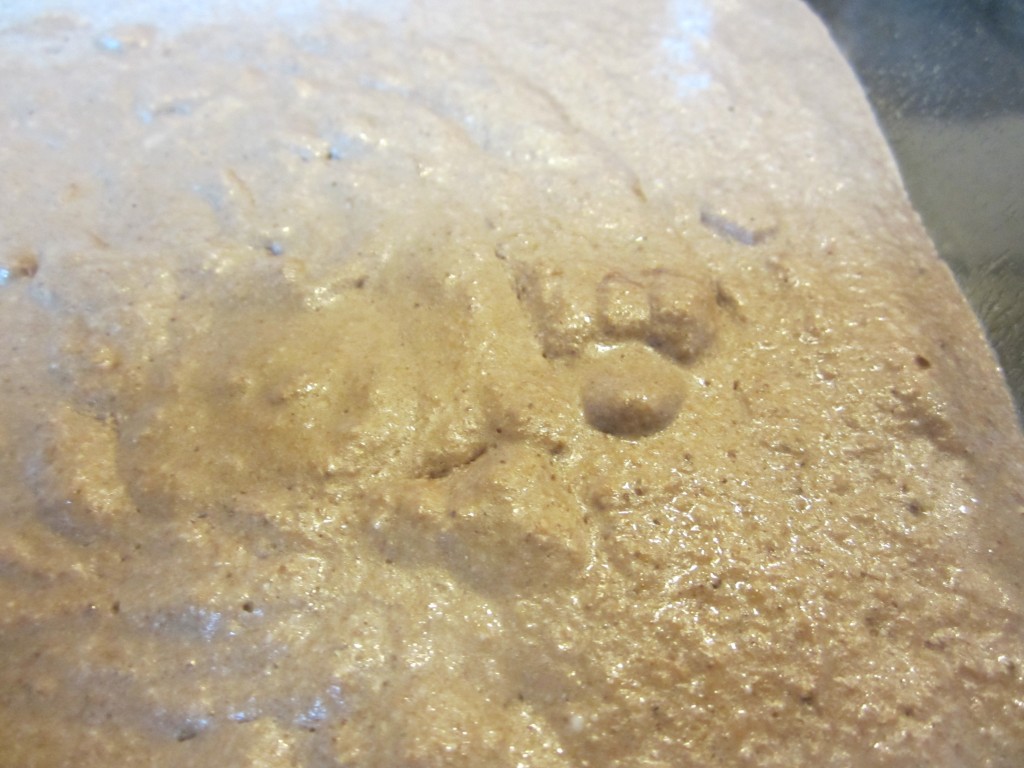 5. Slowly add the buttermilk last. Add just enough to get a nice cake-like batter. If your starter was a little more hydrated when you started you may not need to add all of the milk. I add just enough to make the batter form a few little plops when it falls off the spoon.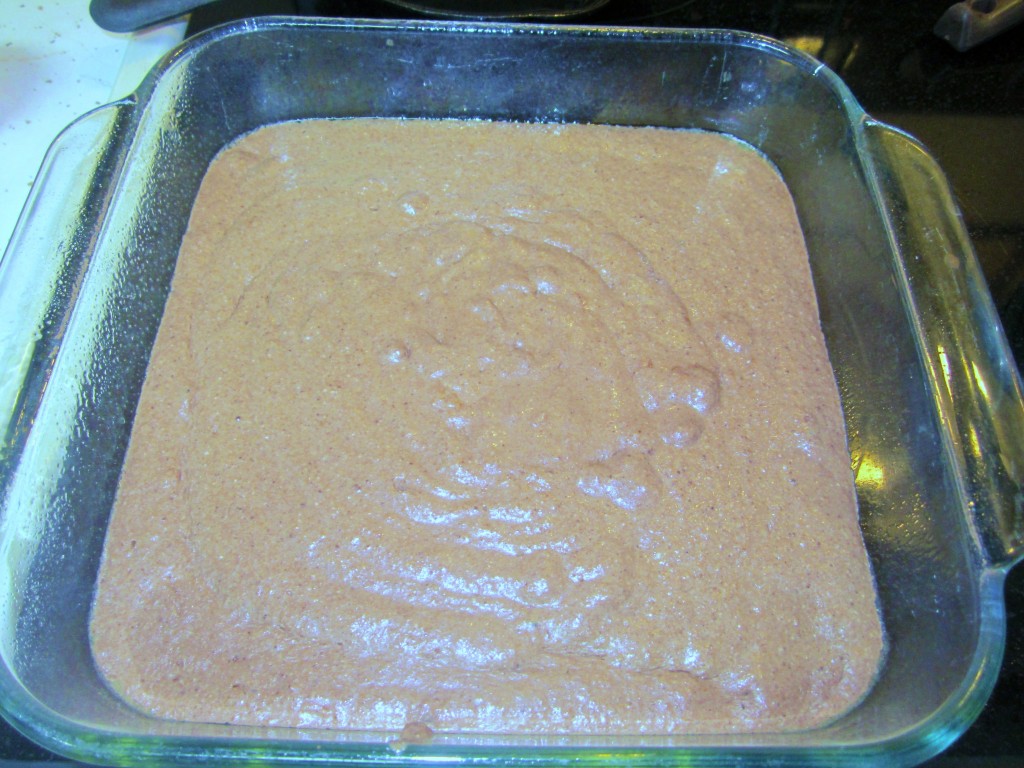 6. Pour the batter into the greased cake pan. Bake for 45 min. or until a toothpick poked into the middle comes out clean.
7. When the cake is done, let it cool for about 10 min. while you whip up the frosting (recipe below).
8. After the cake has cooled a bit, take a butter knife and poke holes/slits all over the cake. I kinda go crazy here – you want enough holes that the frosting can seep into them. I do about 20-30 holes. More if I'm daydreaming.

9. Spread the frosting evenly over the cake. Let it sit about an hour to soak in.
Candida Diet Fudge Frosting (casein-free, egg-free, gluten-free, nut-free, sugar-free, yeast-free, anti-candida, low-carb)
1 c. coconut oil (or butter if you'd like)
1/3 c. cacao powder (cocoa powder will work too) (this makes a very rich, dark-chocolate tasting frosting, you may want to cut back on the amount)
1 t. vanilla extract
1 t. almond extract
1 T. stevia powder (to taste – a little goes a long way and depending on your brand of stevia, you may need more or less. Go easy. ;))
Directions: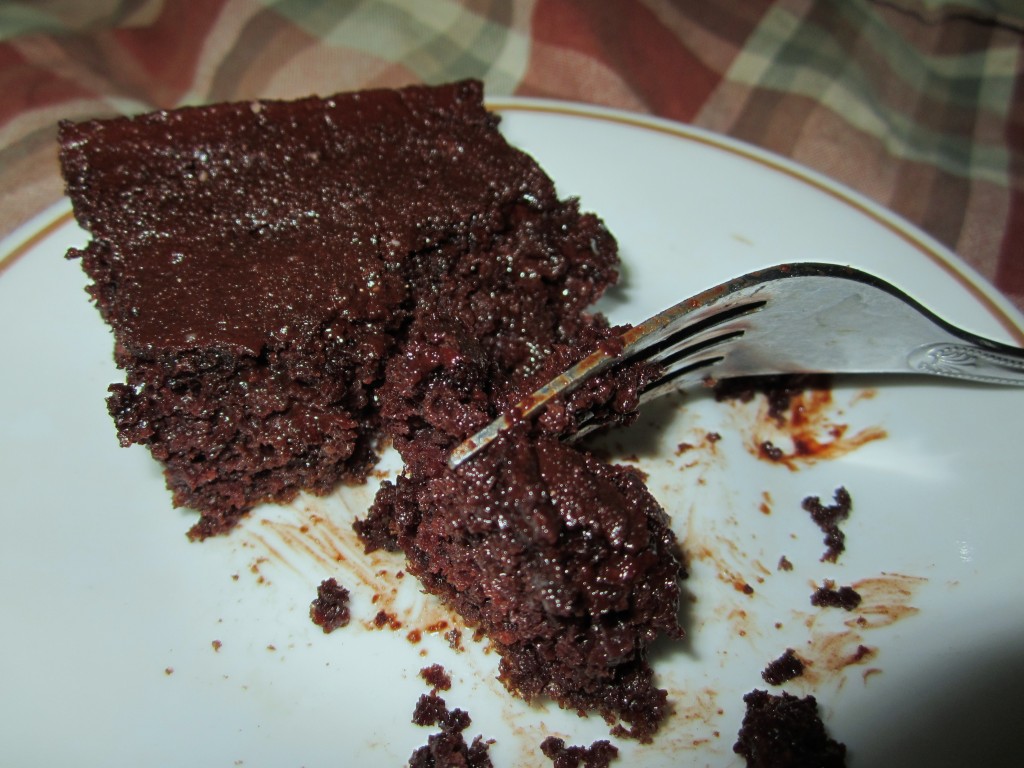 1. Gently melt the coconut oil and combine it with all the other ingredients. Pour it over the cake and let it soak in for about an hour. You can refrigerate the cake which will harden the coconut oil and make it more like eating a cake-like Chocolate Coconut Cube or leave it on the counter for a moister cake like the one pictured above.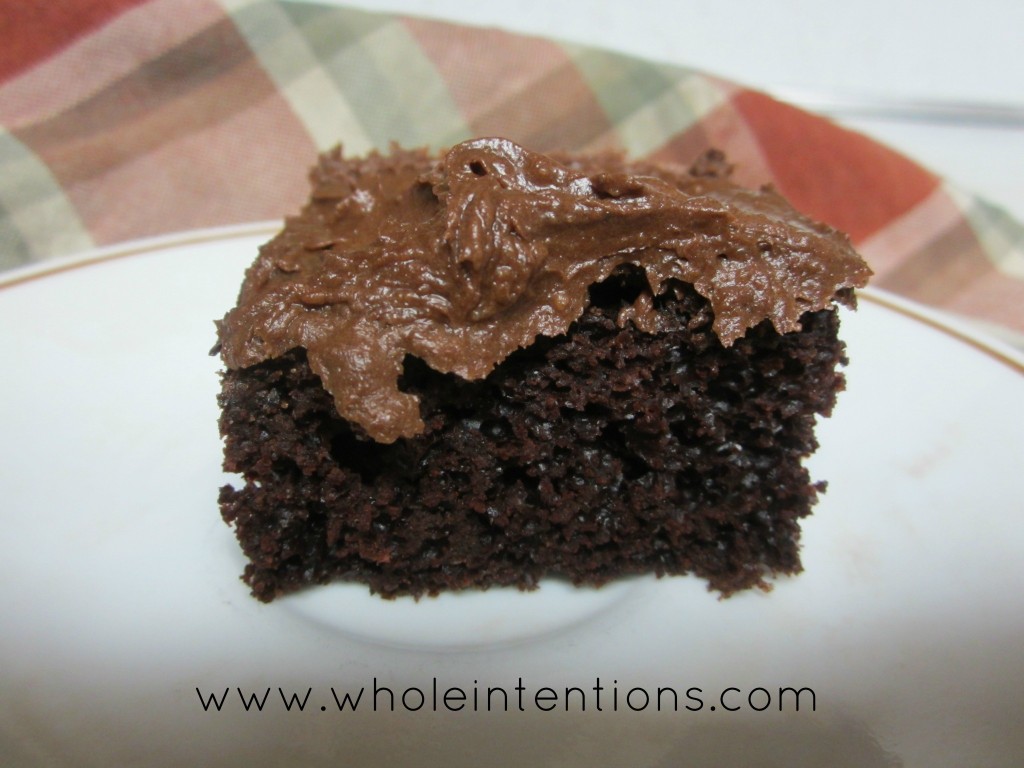 2. Alternately, you can take firm coconut oil and whip the ingredients together with a fork. (Don't use a hand blender as the friction and heat will melt the oil. ;)). As it warms slightly as you whip it, it will blend nicely together.