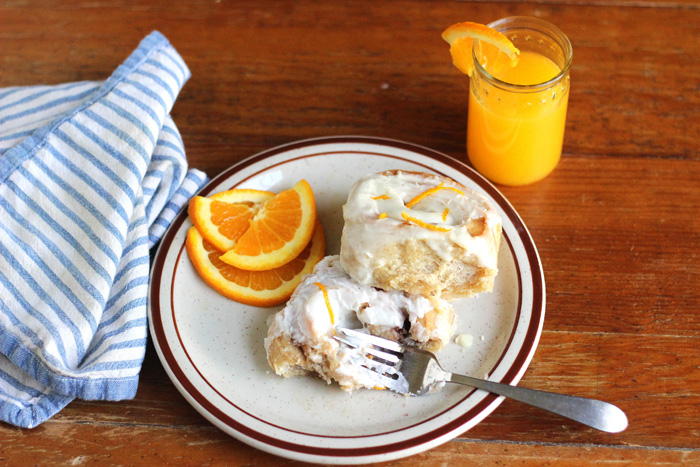 This is a wonderful orange roll recipe that takes a little planning but is well worth the effort.
I begin by grinding my own flour using the WonderMill Electric Grain Mill.  I never realized how simple and cost effective it is to grind your own flours.  Organic whole grains are readily available today at most whole food grocery stores, unlike in the past where you usually had to order in bulk online.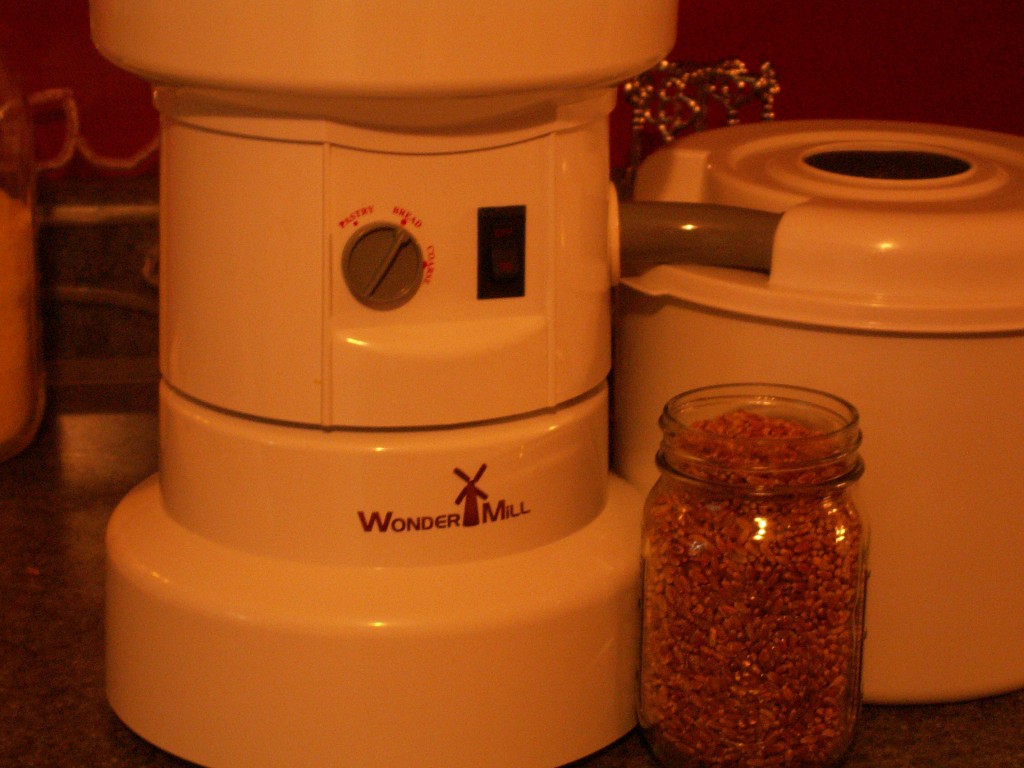 Make the sour dough mixture in the morning and allow to rise all day.  Just before bedtime make the rolls and put in cold oven and allow to rise all night.  In the morning simply turn on the oven and bake.  You have wonderfully delicious hot orange rolls for breakfast.
Dough Mix:
1  cup sour dough starter
1/3 cup sugar
1/2  cup oil
1 1/2 cup warm water
1 tablespoon salt
6 cups fresh ground flour
Mix all ingredients, cover with wax paper and let rise until doubled in size (approximately 12 hours).  Punch down and divide into 2 equal parts.
Orange Rolls:
Zest of 3 oranges
2 sticks butter, (softened)
2 cups granulated sugar
On a floured surface roll out one part of dough to 9×13 size.  Spread onto dough one stick of butter, half of the orange zest and one cup of sugar.  Roll up and cut into 1 inch wide sections.  You should get 12 to 14 sections out of each roll.  Place sections into greased 9×13 pan.  Repeat with other half of dough.  This recipe makes approximately 24 rolls (two 9×13 pans).  Let rise 8 to 10 hours (or overnight).  Bake at 350 for 20 to 25 minutes or until lightly browned.  Remove from oven and top immediately with 1/2 of the glaze mixture for each pan.
Glaze:
4 cups powdered sugar
2 teaspoons vanilla
2 tablespoons orange juice
Mix until smooth add more juice if needed.  Spread onto hot rolls.