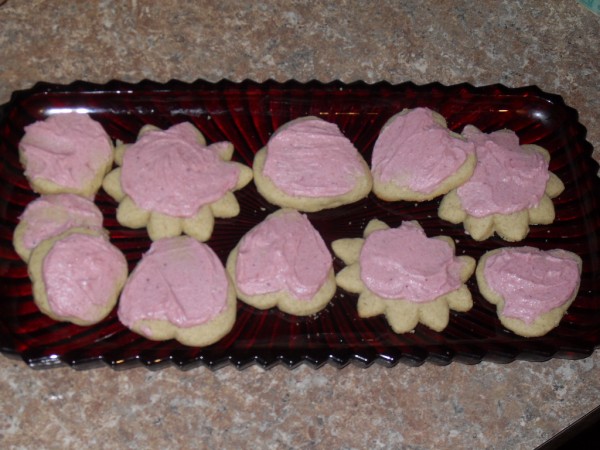 These soft, yummy cookies have been a favorite in our family for years!  
The original recipe came from my aunt and featured wheat flour.  Thanks to Shoshanna's Gluten-free Flour Mix, our family can enjoy these special treats again.
I simply make a fresh batch of gluten-free flour, using the Wonder Mill, each week.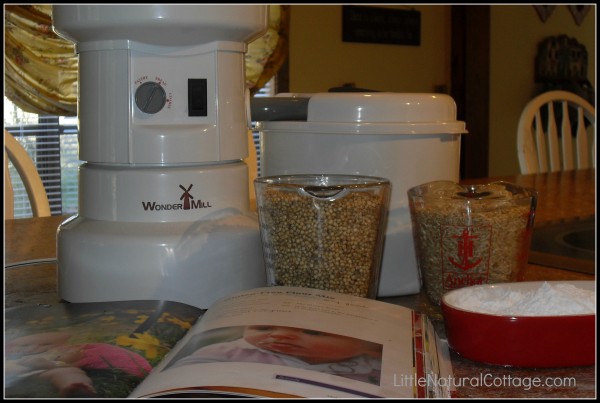 Soft Valentine's Day Sugar Cookies 
1/2 cup of butter, softened at room temperature
1/4 C coconut oil, softened but not melted
1 cup of sugar cane crystals
2 eggs
1 tsp pure vanilla
2 tsp xanthan gum
1 tsp baking powder
1. Cream softened butter, coconut oil, sugar cane, eggs, and vanilla together.
2. In separate bowl, mix flour and baking powder together.
3. Add flour mixture to the creamed mixture, a cup at a time, mixing after each addition, until it is all gone, and dough is thoroughly mixed.
4. Chill cookie dough for 1 hour.
5. Preheat oven to 400-degrees. Roll cookie dough out, around a 1/4 inch thick. Cut with your favorite cookie cutters!
6. Place on cookie sheet and bake for 6-8 minutes or until lightly brown around edges. Watch carefully!
7. Ice with your favorite icing or glaze! Enjoy!
Easy Cookie Icing
1/4 C softened butter
powdered sugar
1-1/2 TBSP coconut milk
1/2 tsp pure vanilla
1/2 tsp almond extract
1. With a spoon or spatula, whip softened butter and enough powdered sugar to form a thick, pasty icing.
2. Add just enough coconut milk to thin the icing to desired consistency.  Stir in almond extract and vanilla.  For a rosy, pink icing: add several pinches of ground beet root herb.  It won't affect the taste but it sure looks pretty!