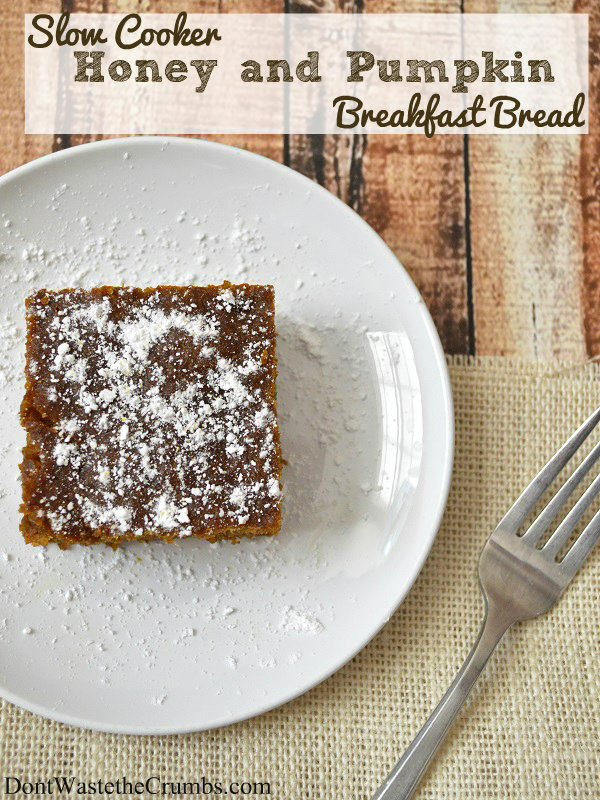 I am a pumpkin lover, through and through, and when fall comes, I can't help but want to pumpkin-ize everything in my kitchen:
So when I saw this recipe, a healthier version of a pumpkin breakfast cake I made long ago, I knew it would  be love at first bite.  The good news is, the entire family loved the cake too!
Just in case you're concerned about serving cake for breakfast – it's not a very sweet cake at all.  It's perfect with a cup of coffee to start the day, or with a cup of tea to end it.  We served it with a sprinkle of powdered sugar, just for fun, but it would be equally delicious plain or with fresh fruit.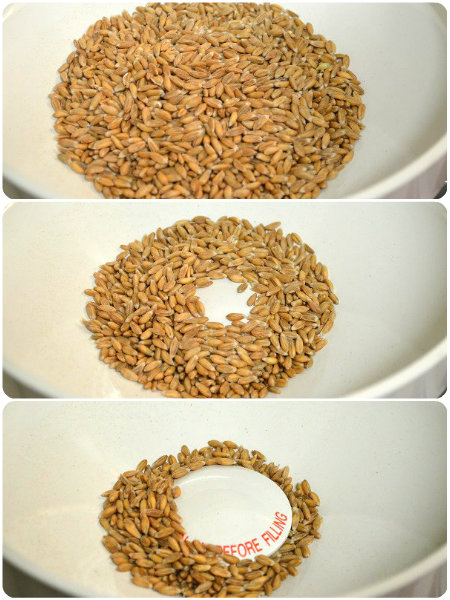 Second, it's a great recipe to try if you're new to grinding your own grains.  Homemade bread can be tricky, even to the seasoned bread maker, but since this cake is more of a quick bread than a cake, you don't have to be concerned with a high rise or fiddling with yeast.  The recipe below uses spelt, which is slightly sweeter than wheat, but you can substitute whatever whole grain you have in the pantry.
Finally, it's made in the slow-cooker!  How awesome is that?!  Never mind heating up your kitchen during the summer or come home to freshly baked bread after running errands – in either case, baking bread in the slow-cooker is one of our new favorites in the kitchen!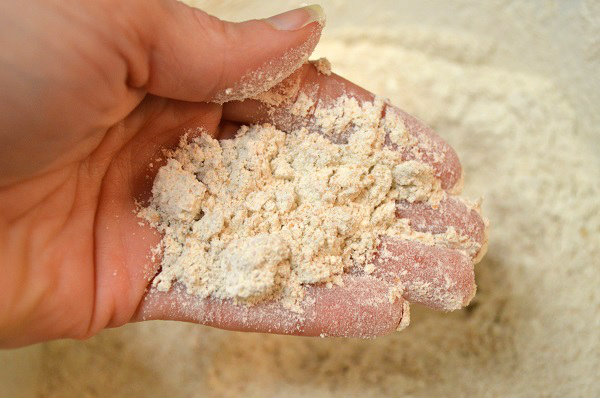 Slow Cooker Honey and Pumpkin Breakfast Bread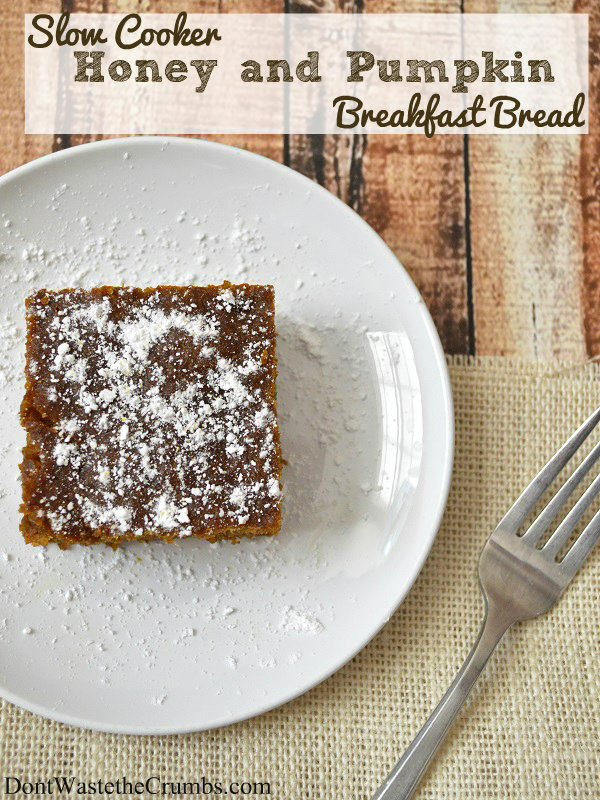 Ingredients
½ cup coconut oil, melted
½ cup honey
2 large eggs
¾ cup pumpkin puree
½ tsp baking soda
1 tsp baking powder
2 tsp ground cinnamon
2 dashes clove
1 cup freshly ground spelt (ground on the pastry setting)
Instructions
Whisk together melted coconut oil, honey, eggs and pumpkin puree in a large bowl.
Add baking powder, baking soda, cinnamon and cloves and mix well.
Add freshly ground spelt and mix so that the flour is incorporated well.
Allow batter to sit for 5 minutes, undisturbed. Meanwhile, liberally butter the bottom and sides of a 5-6 quart slow cooker.
Pour the batter into the slow cooker and turn it on high, or a 4-hour setting. Bake for 45-60 minutes, or until a knife inserted into the center of the cake comes out clean.