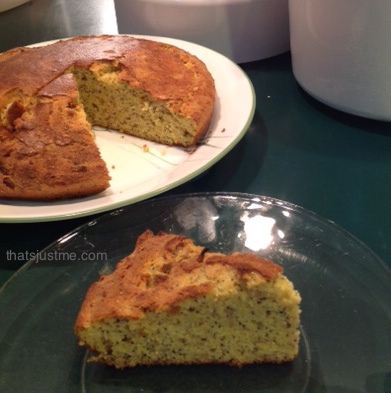 There's nothing like cornbread baked in a cast iron skillet.
This recipe has been adapted from the skillet cornbread recipe from Mark Bittman's NYTimes column. The recipe is very forgiving and the ingredients are easily modified. I've experimented with different mix-ins and alternative flours and rarely have been disappointed.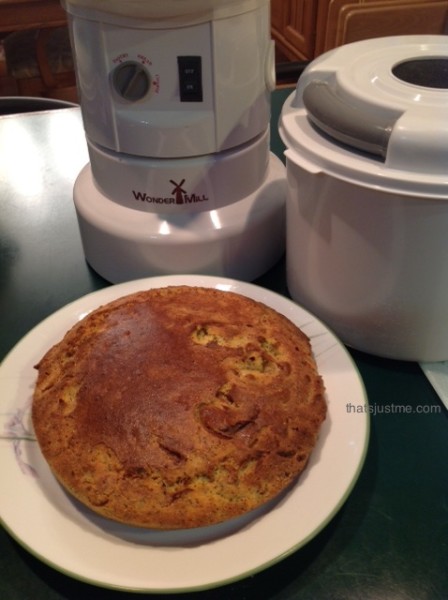 My go-to oil is coconut oil, it melts really well when the skillet is heating in the oven. It's also yummy with bacon fat, rendered pork fat, and unsalted butter, so whatever you have on hand will work.
My recipe version calls for poppy seeds, but it wouldn't be a problem to leave them out, or replace with other seeds.
In the past, I've added a little bit of unsweetened shredded coconut that adds a subtle sweetness. One time, I mixed a 1/4 cup of caramelized onions to the batter and it was fantastic.
For those grinding their own flour, start with 6.75 oz whole popcorn and 2.25 oz whole quinoa. I like Bob's Red Mill brand of quinoa because it doesn't require pre-rinsing.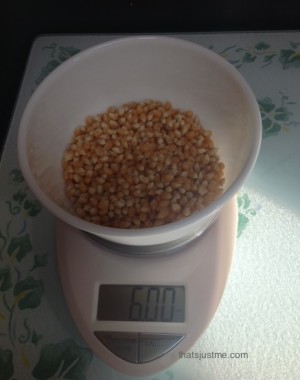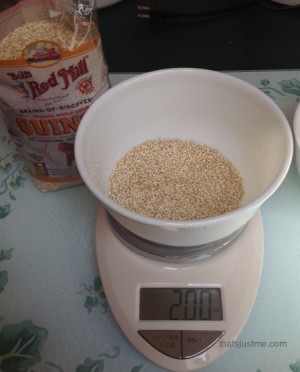 Unfortunately, I forgot to take a photo of the cornbread still in the skillet, but here is a previous variation when I used 100% freshly-ground popcorn.
Skillet Corn Quinoa Bread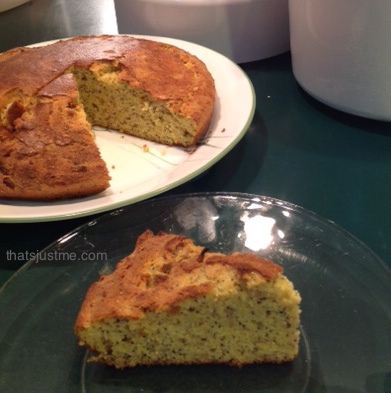 Author:
Debbie T @ ThatsJustMe.com
Ingredients
4 Tbsp (1/4 cup) unsalted butter, coconut oil, lard or bacon drippings
1-1/2 cups (6.75 oz) cornmeal
½ cup (2.25 oz) quinoa flour (or all-purpose flour or additional corn meal)
2 Tbsp poppy seeds (optional)
1-1/2 tsp baking powder
1 tsp salt
¼ cup sugar (reduce to 2Tbsp for less sweetness)
2 eggs
1-1/4 cups milk (slightly more if batter is too thick)
Instructions
Set oven to 375F.
Add oil/butter to 10-inch cast-iron skillet and put in oven to melt while it's preheating.
Combine flours, seeds, baking powder, salt and sugar in a bowl.
Whisk together eggs and milk, then stir wet mixture into dry ingredients.
When skillet is hot, remove pan from oven, and immediately (carefully) pour batter into skillet. Be careful because the fat will be very hot.
Return skillet to oven and bake about 30-35 minutes, until top is browned and sides have pulled away from pan.
Transfer bread from the skillet to a cooling rack.
Cut into 8 slices and enjoy!
Notes
Cornbread slices freeze well; re-heat in oven if you want a toasted slice of heaven.