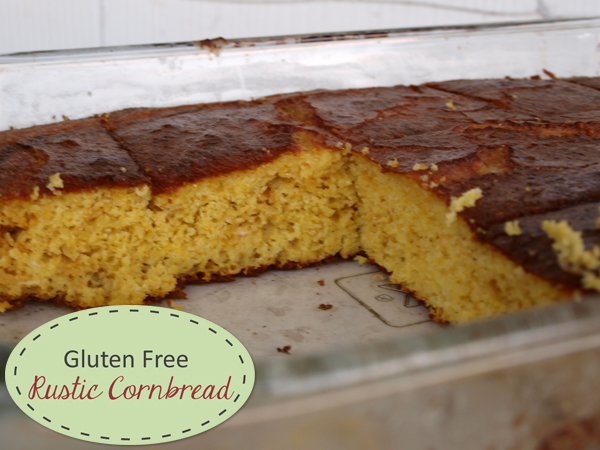 This is a nice old-fashioned cornbread. It's dense and has no sweetening, which is what my family prefers. It's a simple recipe that uses few ingredients, which makes it cost effective and most of the ingredients may already be in your cupboard or refrigerator. It puts me in mind of the cornbread my grandmother use to make.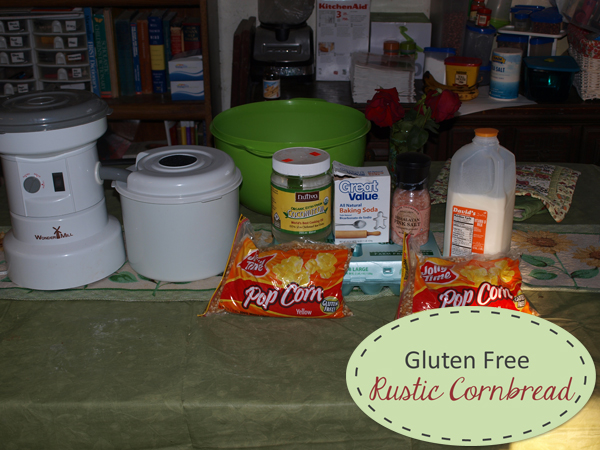 I use popcorn that I grind in our Wondermill grain grinder. I just love fresh ground flours! Using the fresh ground corn meal in this recipe REALLY makes it pop. It's so fresh tasting that my family just gobbles it up as fast as I can make it.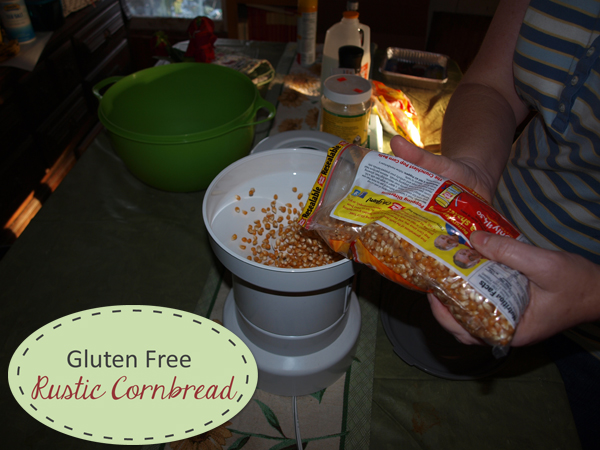 The popcorn ground up great and the Wondermill made just a find flour that I absolutely adore!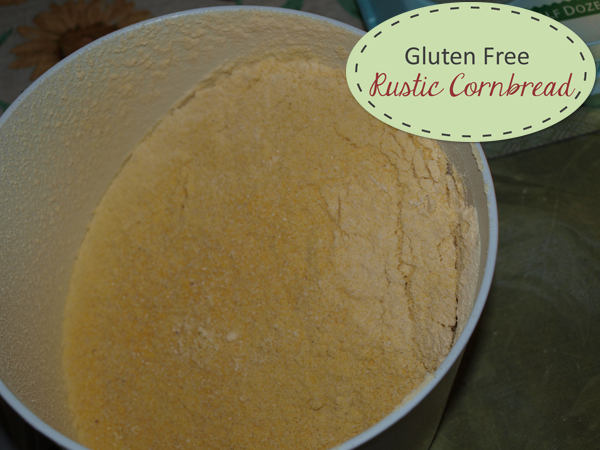 Here is the recipe, it's such a quick and easy cornbread and really doesn't require much in the way of ingredients. I nearly always have what I need on hand!
Rustic Cornbread
Ingredients
3 cups buttermilk (cultured)
3 cups cornmeal (fresh ground)
3 teaspoons real salt
1-1/2 teaspoon baking soda
3 large eggs
3 tablespoons coconut oil (in liquid state)
Directions
Preheat oven to 450°. Melt the lard in a rectangle casserole dish in the heating oven. In a large bowl, stir the cornmeal, salt and baking soda together . Stir in the eggs and buttermilk. Remove the casserole dish from the oven and pour the batter into it, stirring the melted lard into the batter. Bake for 30-40 minutes. Cut into squares and serve with butter.
If you don't have buttermilk available, you can substitute milk, kefir or even watered down yogurt.