So for my very first recipe using the WonderMill, I tried out these FABULOUS pancakes!! They were certainly a hit and packed with protein! My boys(5 and 3) loved watching the oats transform into oat flour and they gobbled the pancakes right up! This recipe will feed about 2 people, 3 pancakes each, I did double the recipe for our family of 4 and next time I will triple it!
Ricotta Raspberry Pancakes-shared from The Bikini Baker
1/2 cup oat flour
1 tsp baking powder
pinch of salt
1 whole egg
2 egg whites
1 tsp vanilla extract
1/2 cup ricotta
1/3-1/2 cup milk
2 packets of stevia
1 cup raspberries, fresh or frozen
First, take about 1 cup of old fashion oats and slowly place it in the grain mill.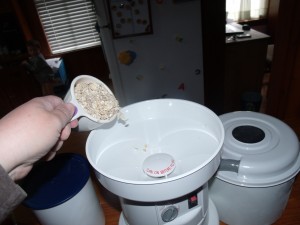 Next, sift together 1/2 cup oat flour, salt, and baking powder.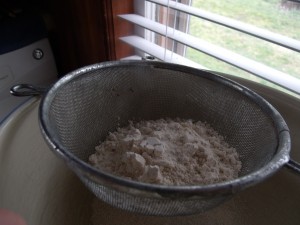 Place egg whites in mixer bowl and beat until soft peaks form.
Mix together whole egg, stevia, milk, and ricotta together in another bowl. Stir in oat flour mixture just until combined. Gently fold in egg whites. DO NOT OVERMIX!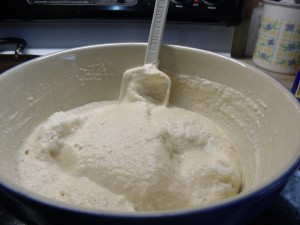 Heat griddle on medium heat and lightly spray with cooking oil. Place batter onto griddle and sprinkle raspberries on top. Cook for about 2 minutes per side until golden brown.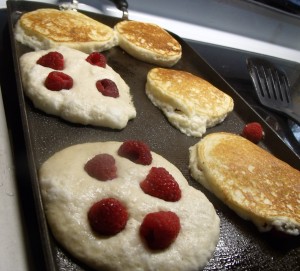 Remove from griddle and enjoy!! My family loved them with a little maple syrup over the top!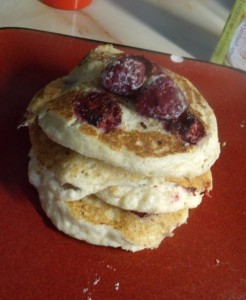 Next time I may try cutting back on the stevia, as I found them to be a little sweet for my taste. Overall it was a delicious recipe where my kids had no idea there was ricotta in them, I am not a fan of ricotta, but you never knew it was in the pancakes.