Yes, it's rich and gooey, sweet and yummy and if saved for a special occasion topped with real whipped cream or homemade vanilla ice cream, it makes any occasion a special occasional! Our youngest calls it "puddin'" cake, but you might call it lava cake, or just call it amazing!
This recipe is so simple and fast, yet it makes a big bang when served warm, either as is, or topped with toasted nuts, whipped cream or ice cream. Serve it to your guests…or better yet, save it for a rainy night in with the family.
Rich Gooey Chocolate Molten Cake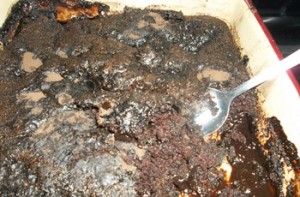 8 x 8 pan
Serves 6
Ingredients:
1 cup whole wheat pastry flour or hard white whole wheat flour, freshly ground
2 1/2 teaspoons aluminum-free baking powder
1/4 teaspoon baking soda
1/4 teaspoon real salt
7 Tablespoons dark cocoa powder, divided
2 cups sucanat or brown sugar, divided
1/2 cup milk or non-dairy alternative (try my homemade almond-chia milk)
1/3 cup melted organic virgin coconut oil
2 teaspoons pure vanilla extract (preferably homemade)
1 1/2 cups hot water (not boiling)
Method:
Mill whole wheat pastry berries into flour using the WonderMill or Wonder Junior Deluxe.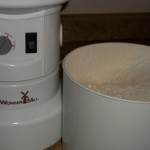 Measure out pastry flour, baking powder, baking soda, salt, 3 Tablespoons cocoa, 3/4 cup sucanat and pour into a mixing bowl. Whisk to combine. Set bowl aside.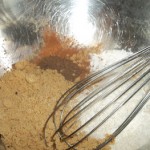 In another bowl whisk together the milk, melted coconut oil and vanilla and mix until smooth.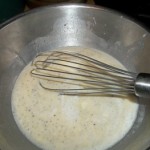 Pour the wet ingredients into the dry ingredients in the mixing bowl and whisk to incorporate.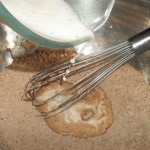 The mixture will thicken into a batter. At this point you can use a wooden spoon or spatula to mix well.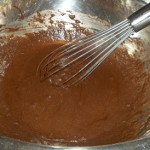 Pour the batter into an ungreased 8 x 8 pan and smooth to fill the pan evenly.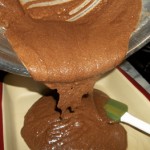 In another bowl, mix the remaining 3/4 cup sucanat and the 4 Tablespoons cocoa. Spread this dry mixture evenly over the batter in the pan.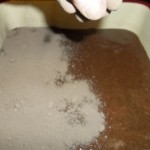 Gently pour over the 1 1/2 cups hot water so that it covers all the dry spots, but DO NOT STIR!

Place pan in a pre-heated 350 oven and bake for about 40 minutes or until the "crust" is done in the center (you will see bubbling molten chocolate all around – that's good!)


Remove from oven and let sit for 10 minutes. Serve with your favorite toppings. Accept the compliments graciously.  Oh, a word of warning, this is gooey and messy!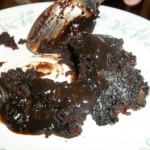 B'Teavon! (Bon Appetit!)