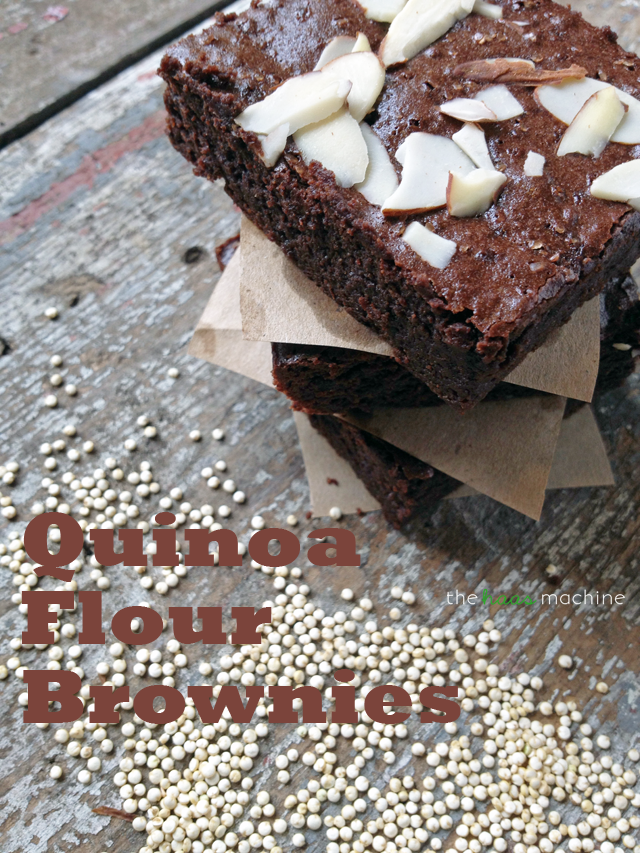 Brownies are pretty much my most favorite treat ever, so I planned to make a big ol' batch of them for an annual weekend getaway with friends. We each contribute to making a few meals & bringing communal snacks, so I figured that after hours snowshoeing & frolicking in the snow, what would be better than a steaming mug of hot chocolate along with a dense, fudgy brownie?! Pretty much nothing.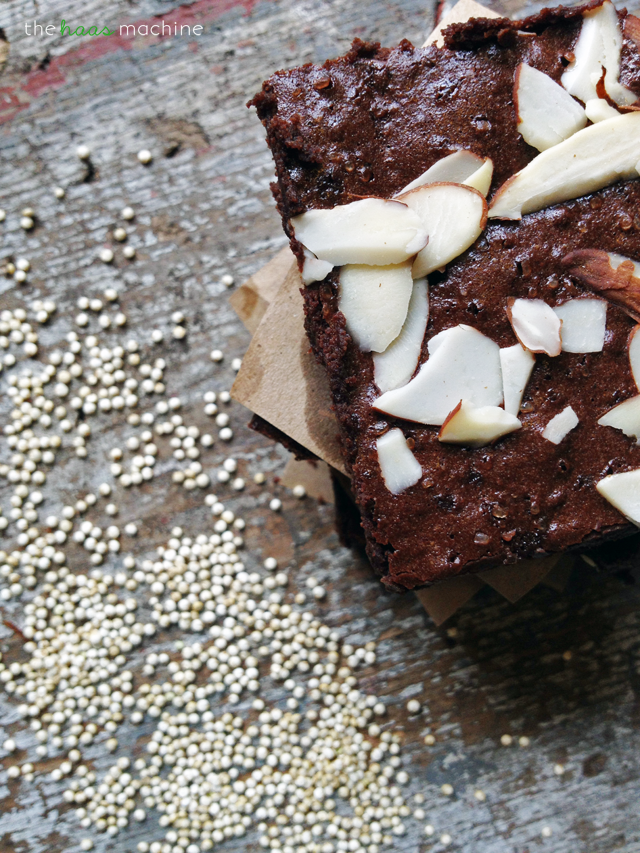 Sometimes it gets a little tricky to arrange meals for everyone because we all have different dietary needs. We have a vegetarian in the group, as well as someone who cannot tolerate gluten & we kind of eating Paleo, so we need to be really careful when planning our communal foods. I thought it would be torture for my gluten-free friend to watch us nosh on brownies, so when I found this simple recipe for brownies using quinoa flour, I was sold.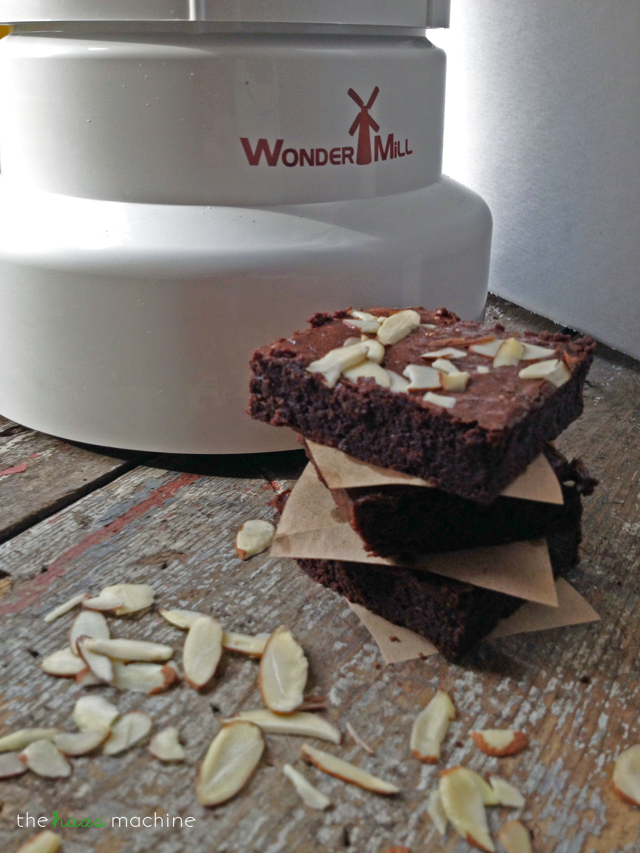 I was horrified at the prices of quinoa flour at my local grocery store, so I was thankful that quinoa is on the list of OK things to grind in my new Wondermill grain mill. Below you can see a picture of the quinoa before & what the flour looked like afterwards. This recipe tastes deep, dark, & delicious like brownies should & they by no means taste like quinoa at all!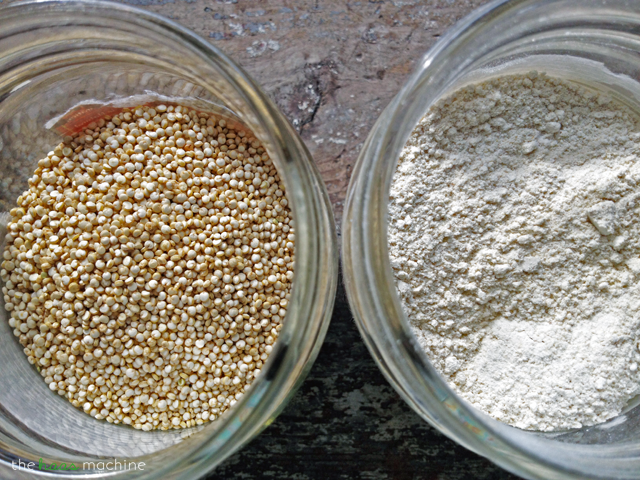 Quinoa Flour Brownies
Ingredients
1/2 cup butter
4 oz. (4 squares) unsweetened chocolate, chopped
2 large eggs
1 cup demerara (raw) sugar
1 tsp vanilla
1/4 tsp salt
1/2 cup quinoa flour
Directions
Preheat the oven to 350°F & line an 8×8-inch pan with buttered aluminum foil (make sure the foil hangs over the edge of the pan at least 2 inches on each side). In a medium saucepan, melt the butter & chocolate over medium heat, stirring until chocolate is melted. Set aside to cool.
Beat the eggs & sugar in a large bowl until thick & then beat in the chocolate mixture, vanilla & salt. Add the flour & beat on low or stir just until blended.
Pour the batter into the prepared pan & bake for 30 minutes. Remove the brownies by lifting up on the aluminum foil. Cool on the foil for at least 10 minutes before cutting.
Recipe taken from Dinner with Julie