We can't get enough of these tasty little loaves of "chocolatey" goodness in our home. This bread is family favorite, and I like to change up the ingredients and come up with different combinations.  My first attempt were these cute little Blueberry Quinoa loaves. and Quinoa will fulfill your cravings for carbs (like pasta and rice), but without the guilt, gluten (and gut). Quinoa naturally has a low glycemic index, which is great for those watching their sugars. Still not sold?
Quinoa is a complete protein and also contains all nine essential amino acids
Quinoa is high in fiber and and has niacin (these will help not only maintain, but also lower cholesterol)
Quinoa is quite mild and almost buttery, which makes it very versatile (you can use it in place of rice or pasta, making your dishes much more healthy)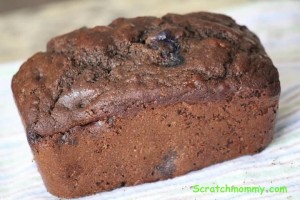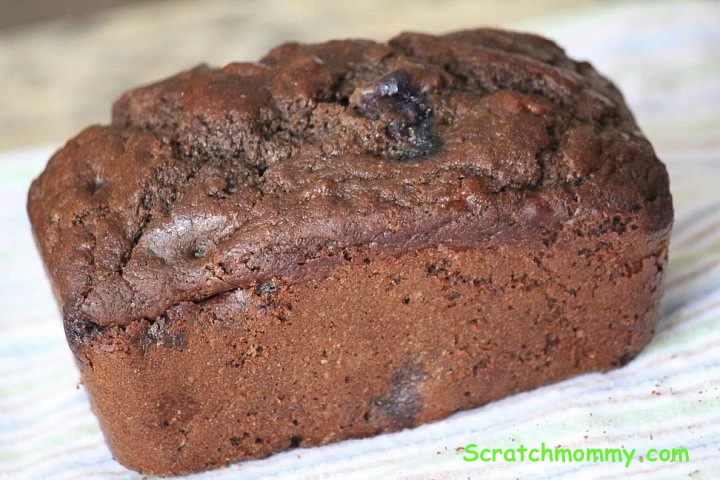 Now, what is this carob I speak of? What a gem of a find this has been for me! Because of crazy food allergies in my household, almost all chocolates are off limits. Boo! I was really bummed at first, but then I started doing my research and found a substitute…carob. It's crazy, but I like it even better than regular cocoa powder…truly and sincerely! It is similar to a dark chocolate…yum. Here's the lowdown on carob…
Carob comes from the carob pod, which is grown on carob trees in warm climates (like California in the US)
It is very high in protein (up to 80%)
Carob does not contain the stimulants caffeine or theobromine, found in cocoa.
Carob is great for food allergy sufferers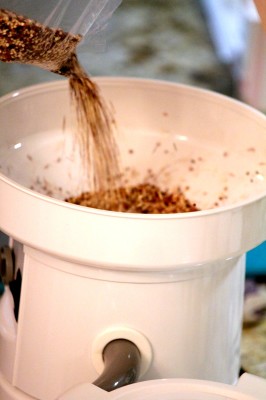 There are more reasons why I love this as a treat, but I think you get the picture.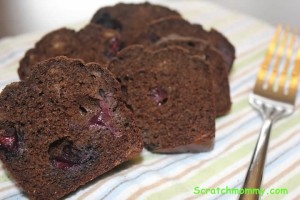 The WonderMill grain mill is incredibly easy to use. Seriously, insanely easy! Even more easy than my food processor and mixer, and they were pretty easy to figure out. Simply add whatever you wish to mill into the top part of the grain mill and easily connect the grain collector to the grain mill itself. Then select how you want your grains milled (I have found that the middle setting works well) and turn on your mill. Pour in your grains in and ta-da!!! You'll soon have healthy, fresh flour to use. It seriously could not be more easy.

Quinoa Carob Quick Bread with Blueberries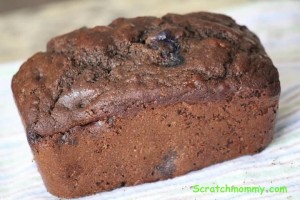 Recipe type:
Breakfast, Snack
Ingredients
2 cups quinoa flour
¼ cup carob powder
¼ tsp. sea salt
1-1/2 tsp. baking soda
1 tsp. cinnamon
2 farm fresh eggs
3 TB grass-fed butter
1 cup grass-fed milk
¼ cup plain, full fat, grass-fed yogurt
1 smashed banana
1 cup blueberries
½ cup maple syrup
Instructions
Set oven at 375°F.
Mix dry ingredients in a medium-sized bowl.
Melt butter, set aside.
In a large bowl, add eggs and beat slightly. Next add the milk, yogurt, melted butter, maple syrup, and the smashed banana. Mix to combine.
Slowly pour the dry ingredients into the wet ingredients, mix with a wooden spoon. Gently fold in blueberries. The batter will be slightly loose/runny.
Scoop batter into your mini loaf pan, filling about ½ to ⅔ of the way full. You could use a muffin pan, too; I just love mini loaves for our family.
Bake for 25-30 min. (check for toothpick to come out clean/no batter).