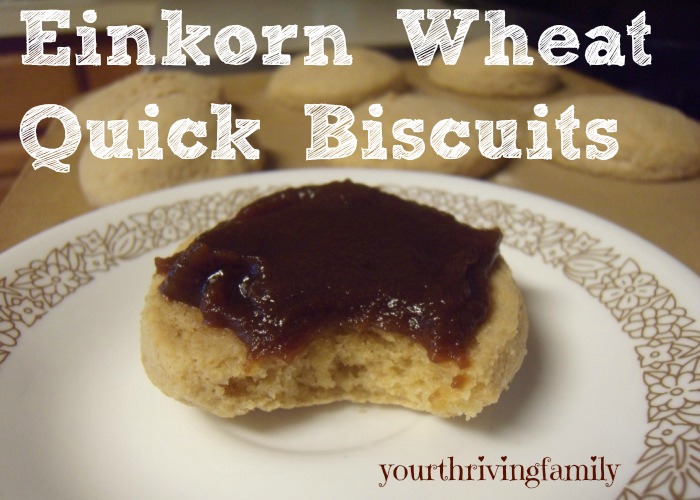 I love that my kids are so fascinated with our Wonder Mill. They absolutely love helping. And they know when it comes out that something delicious is about to be made and go in their tummies!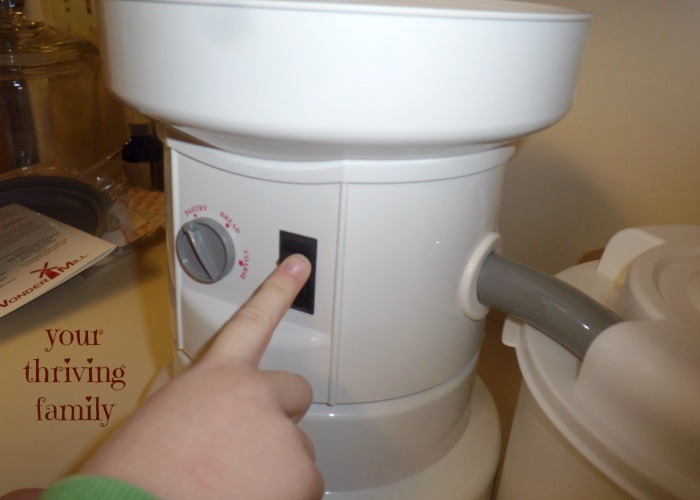 Today we made a very quick biscuit – or delivery device for the apple butter in the fridge I should say!  First you need to make some self rising flour.
Self-Rising Flour:
2 cups freshly ground flour (we used Einkorn)
1/2 tsp baking soda
1/2 tsp baking powder
1 tsp sugar
1 tsp salt
To that you just add an equal amount of whipping cream – no need to mess with cubing and cutting in butter (the cream has enough fat). One cup flour to one cup cream. This is for those of us who haven't quite mastered pastry.
Add:
1 cup whipping cream
At first it will look a little thin, but give it a minute and it'll thicken up enough to roll and cut. You could also skip the rolling. Just make equal balls of dough and smash down on your baking stone.  They will have a different rise, but still work just as well.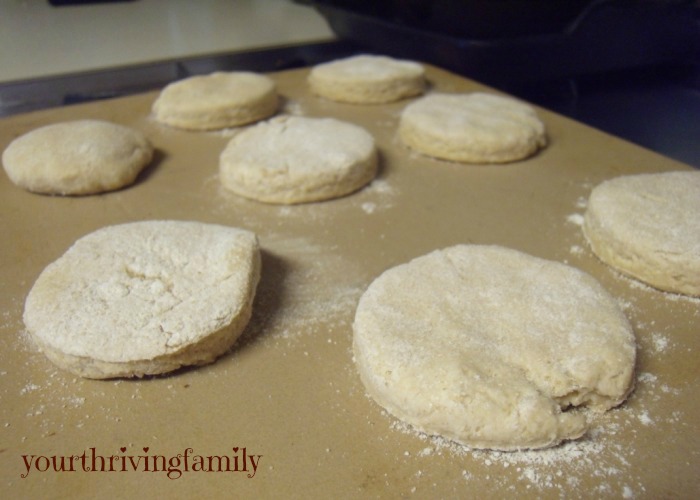 Bake at 400 degrees for 10-12 minutes.
Try some variations as well. Sweet and savory – this is a very forgiving recipe, so have fun with it! Some make them into kind of a sconey thing.