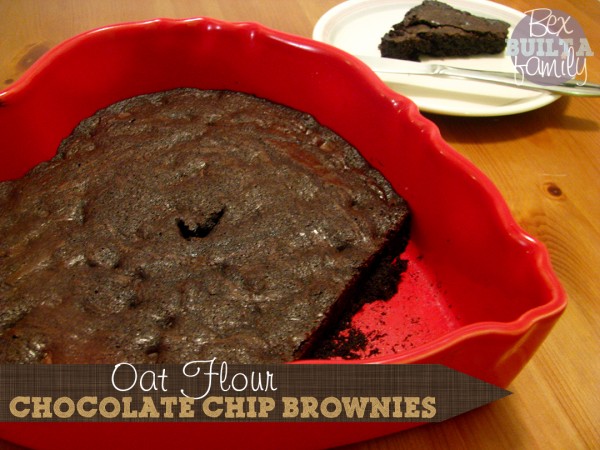 For this recipe, I decided to try a different flour. I was curious to find out how steel cut oats would work in the Wonder Mill. I thought this might be a great way for people on a gluten free diet to get some good use from the Wonder Mill, and to save money on grains. It worked like a charm, and this recipe is fantastic. It may even replace my traditional flour based brownie recipe from now on.
They came out that good!
To make oat flour, I used steel cut oats and ground them in the Wonder Mill on the bread flour setting. I think the pastry setting would have been even better, so give that a try if you make these.
Steel cut oats look just like wheat berries.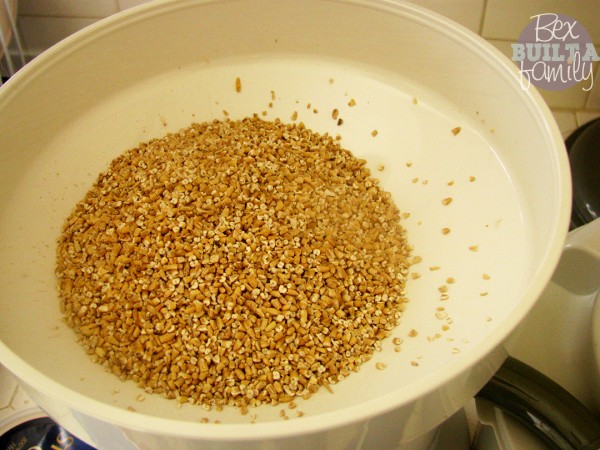 I store my oat flour in the fridge to keep it from going rancid, just like wheat flour.

Oat Flour Brownies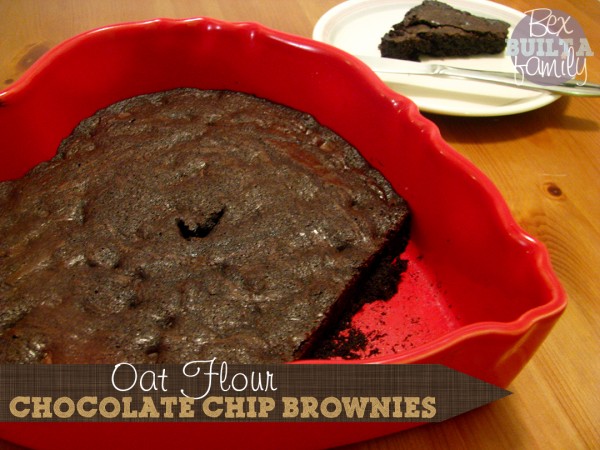 Author:
Bex Built A Family
Ingredients
1 stick of melted butter
½ cup dark chocolate cocoa powder (you can use regular dutch process powder, but I like dark chocolate)
1 cup sugar (or your favorite sugar substitute)
2 eggs
2 teaspoons vanilla
2 Tablespoons dark brewed coffee (I used leftovers from my morning coffee. You can use instant espresso as a substitute)
¼ teaspoon salt
1 cup oat flour
1 cup chocolate chips
Instructions
Preheat the oven to 350˚
In a large mixing bowl, combine melted butter and cocoa powder. Beat with a wire whisk until the chocolate is completely blended with the butter and no lumps remain.
Mix in sugar.
Whisk in eggs, one at a time until blended.
Add vanilla, coffee and salt. Blend until combined.
Stir in oat flour until just combined. Do not over mix!
Fold in chocolate chips.
Grease a 8 x 8" pan (I used my heart shaped casserole dish), and pour in batter. Spread the batter evenly into the dish.
Bake for 25-30 minutes, until a knife inserted in the middle comes out with a few crumbs on it still. Don't over bake!