This is one of the most delicious breads I have ever put into my hungry mouth. The combination of the multigrain cereal, whole wheat, and honey make for one flavorful treat. My mouth is watering again just thinking about it! It took three tries to get it just right, and now it's perfect.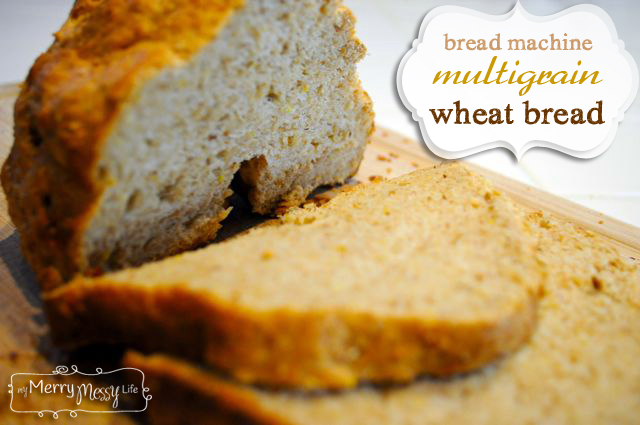 I made the bread using two gadgets that now that I'm into bread making, I just couldn't live without! First is my West Bend Bread Machine – I love just dumping in all the ingredients, then enjoying the smell of homemade bread cooking for several hours, then voila! A gorgeous loaf of bread is born. I especially love that this machine is not expensive when it comes to bread machines – just $60 on Amazon! It's super easy to clean up afterwards, too.
Next is my WonderMill Grain Mill – I can make flour out of rice, wheat, and any other type of grain so I can literally make the freshest bread possible! Now, onto the recipe.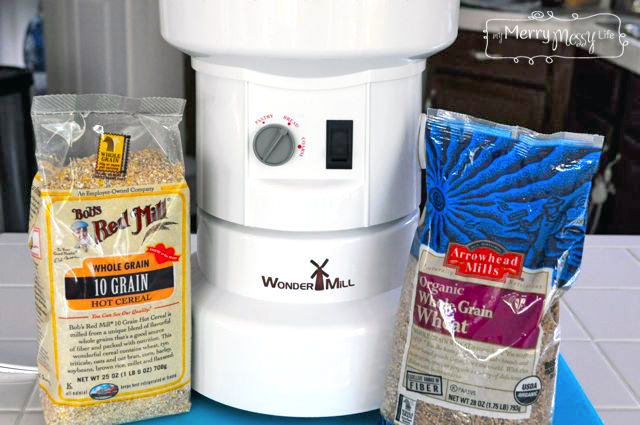 After three tries on this one recipe, and two months of trying to make the perfect loaf, I have found there are several must-have ingredients when making the perfect bread-machine bread from scratch. Here are the ones I used in this recipe and all can all be bought at the same time on Amazon (links below) saving you time and money (in case you don't already know, I LOVE Amazon and shop there all the time!):
Using my grain mill, I ground up the wheat then dumped the rest of the ingredients in my bread machine. Three and a half hours later, I finally had the perfect loaf of bread.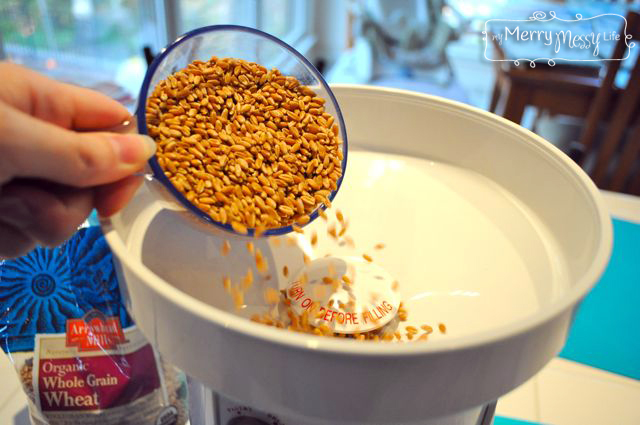 I adapted the recipe
from the manufacturer
 of my bread machine. I've found that I didn't have to be perfectly exact with the honey, or any of the other ingredients. I'm not one for being exact with anything, and this bread has still turned out perfectly!
Multigrain Wheat Bread Machine Recipe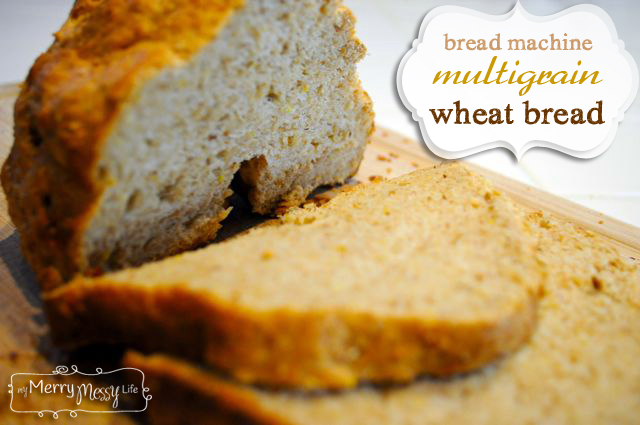 Author:
Adapted from West Bend - http://westbend.com/about-us-recipes/recipes/breads/1-lb-recipes/multi-grain-wheat-bread-1-lb.html
A delicious, hearty and flavorful bread that you'll make again and again! This makes a 1 lb. loaf.
Ingredients
6 fl ounces (¾ cup) water, 80°F
2 tablespoons honey (I used raw, organic honey)
1½ tablespoons butter or margarine (I used butter)
¼ cup whole wheat flour
¾ cup bread flour
¼ cup multigrain cereal
1½ tablespoons dry milk (I use nonfat)
1 teaspoon salt (I like Kosher or Sea Salt best)
1½ teaspoons active dry yeast OR 1 teaspoon bread machine yeast
1½ tablespoons Xantham Gum or Vital Wheat Gluten
Instructions
Cut the butter or margarine into small pieces. Pour the water into the bread machine first, then the honey and spread the butter pieces throughout. Then, add all the dry ingredients except for the yeast. Add the yeast last by creating a hole in the middle of your pan (above the dough hook) and pouring it into the hole.
Set the machine to the wheat setting, 1 lb. loaf, medium darkness.