I love brownies but I'm always looking for a way to make them different. When I set out to make this recipe it was actually for a gooey fudge-type brownie but I added in the baking powder so that they would get nice and fluffy. If you like brownies, you'll love this slight twist!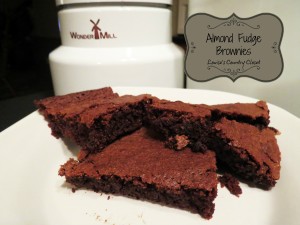 Ingredients
3/4 cup milled wheat flour
1 1/2 cup sugar
1/2 cup cocoa powder
4 eggs, beaten
1 cup butter
2 tsp almond extract
1 tsp baking powder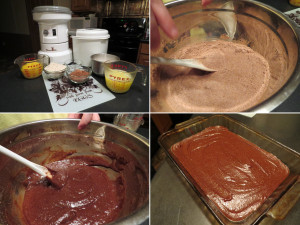 To begin, sift the flour, cocoa, sugar and baking powder together. Add in the eggs and butter. Mix well then add the almost extract.
Make sure everything is well mixed and pour into a 9×9 greased pan. Cook for 30 minutes at 350 degrees. Brownies will be slightly soft when first taken out but when cooled are absolutely perfect!