It's pumpkin season. Late in September my husband sent me a meme that said "Brace yourself, pumpkin EVERYTHING is coming." and man, was he right! Pumpkin drinks, pumpkin bread, pumpkin donuts, pumpkin spice lattes… I'm shocked no one made a 'pumpkin juice' like from Harry Potter! I am sure it would be a smash hit from October 1st until November 30th!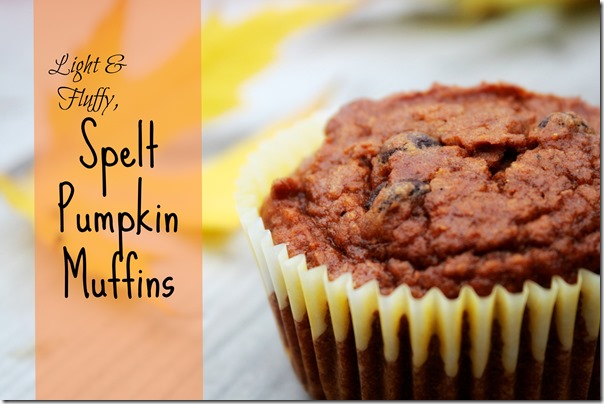 Here's another installment in "pumpkin everything"… but this one, in my mind, is a little bit better because I added chocolate! You do not have to add the chocolate, but I just love the combination of pumpkin and chocolate (perhaps I'll make pumpkin hot cocoa next?) so it was the obvious next step for me. These are the tastiest pumpkin muffins I have ever had. The fresh spelt ground flour brought them up a notch. They are super light and fluffy and yet, made with wholesome whole foods so you don't have to feel guilty eating them any hour of the day… in fact, I am sure that's what my kids are having for breakfast tomorrow!
Light and Fluffy, Spelt Pumpkin Muffins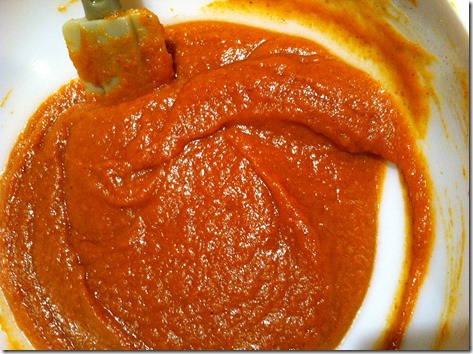 Wet ingredients
1 1/2 cups pumpkin puree
1/2c olive oil
2 eggs
1/4 cup water
1 cup evaporated cane sugar or sucanaut
1 teaspoon cinnamon
1/2 teaspoon all spice
1/2 teaspoon pumpkin pie spice (nutmeg works too)
Dry ingredients
2 1/2 cups freshly ground spelt flour
1 1/2 teaspoons baking soda
1/2 teaspoon salt
Mix 'wet' ingredients together until smooth.
Mix 'dry' ingredients together.
Add dry mixture to wet and mix until well blended.
Add in 1/2 cup dark chocolate chips. (**A very tasty, but not required option.)
Fill 24 lined muffin tins with the batter and cook at 350* for 30-35 minutes.
Get ready for yet another fall pumpkin explosion of flavor, but this time, no guilt!
Enjoy!!