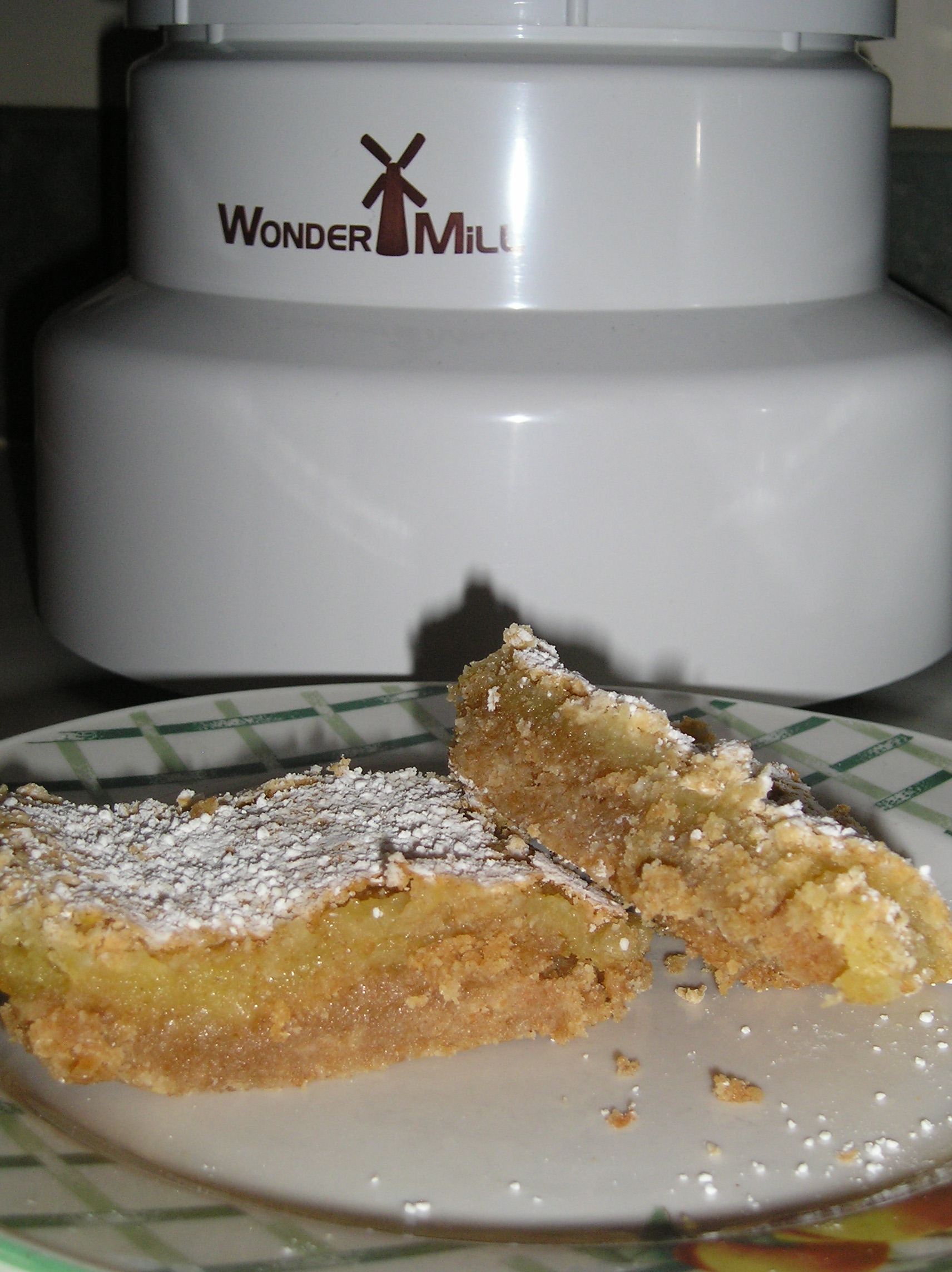 Sometimes I get tired of making the same old desserts of pie, cookies, or cake. Lately, lemon bars have been my favorite go-to when I'm craving a different kind of sweet treat. I especially like to make these for potluck dinners 'cause it's a pretty safe bet nobody else will bring the same thing. These whole wheat lemon bars are super yummy, quick to throw together, and require the simplest ingredients.
They're definitely NOT a health food, but sometimes a girl's gotta indulge.
I found this recipe at Food.com, and just used freshly ground whole wheat flour instead of all purpose flour. You can use hard or soft wheat for this recipe, since it doesn't require a rise. I think I might try experimenting with other grains as well. Feel free to substitute your favorite sugar in place of granulated white sugar. Enjoy!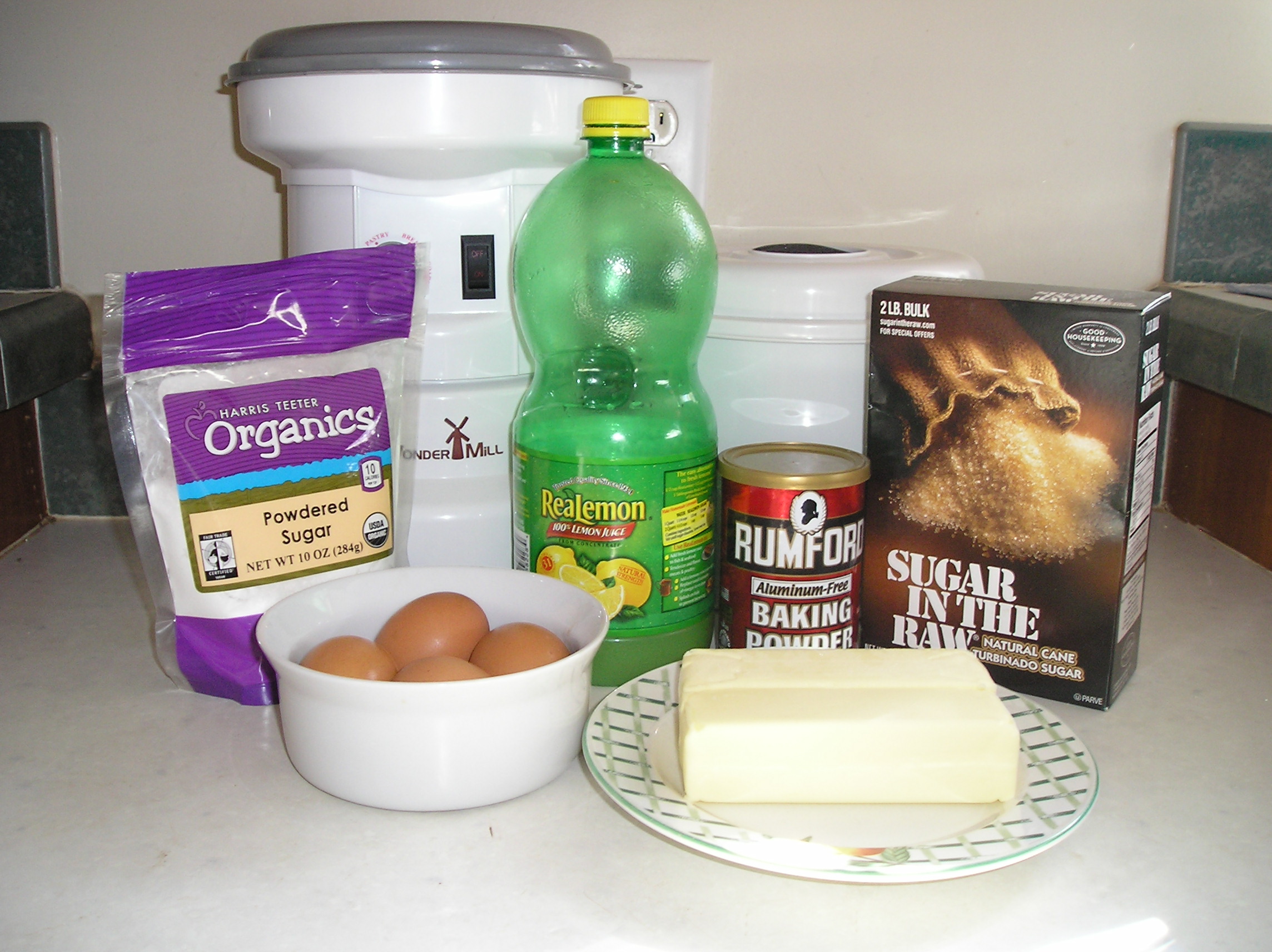 Lemon Bars
Crust
2 cups freshly ground whole wheat flour (soft or hard wheat)
1/2 c. powdered sugar
1 c. butter (room temp)
Filling
4 large beaten eggs
2 c. white sugar
1/3 c. lemon juice (fresh is best, but I usually use bottled)
1/4 c. whole wheat flour
1/2 tsp baking powder
1/2 tsp fresh lemon rind (optional)
Directions
Mix the crust ingredients together, cutting the butter in until mixed thoroughly. The mixture should be course and crumbly, yet should hold together when pressed between your fingers.
Press the crust into an ungreased 13x9x2 inch glass casserole dish. Bake at 350* for 20-25 min. or until lightly browned. Set aside and allow to cool completely.
In the meantime, prepare the filling. In a large mixing bowl, beat together the eggs, sugar and lemon juice. In a smaller bowl, sift together the flour and baking powder. Dump the dry ingredients into the larger bowl and mix all together. Pour over the baked, cooled crust.
Bake at 350* for 25 min. or until firm in the middle. Allow to cool completely, then sprinkle powdered sugar over top. And that's it! Super easy.
Mmmmm… makes my mouth water just thinking about them. Do you have a favorite lemon bar recipe you can share?