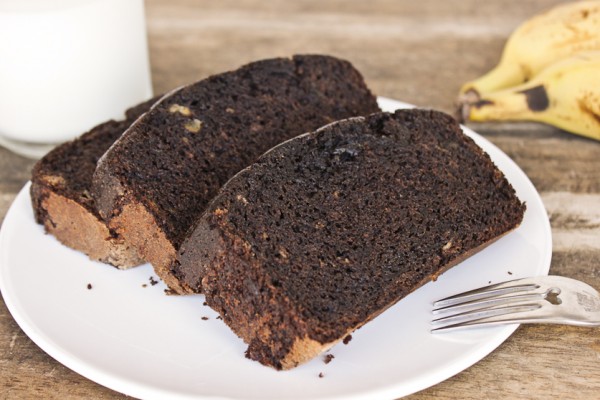 My children do not like banana bread. Here, I admitted it with a heavy heart. As it is not possible to bake a single piece, I have to go without and hope that one day soon they will realize how wrong they are. They like bananas, but only before they start showing brown spots, which, as far as I am concerned, marks the nadir of their ripeness. Inevitably we end up with at least a couple of pieces of fruit that no one wants to eat and these specimens end up in the freezer, safely tucked in a Ziploc bag, awaiting their uncertain future.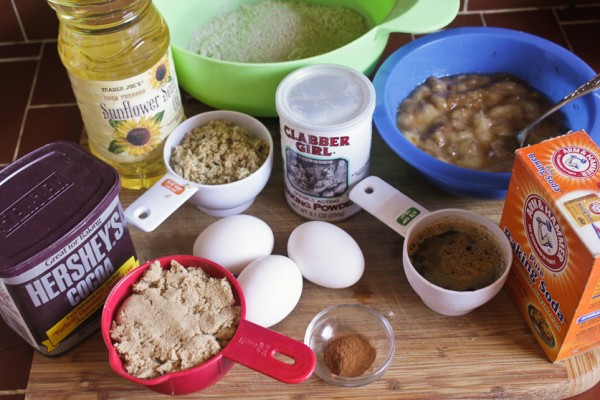 After a few days in the sub-zero temperatures, bananas turn very dark brown, almost black. When I drag them out to defrost, my children scream in fright, as if I presented them with decomposing alien fingers. This simply does not deter me, as I concluded that if I mix some cocoa in the banana bread and add ground walnuts instead of chopped, they will devour the whole pan within an hour or two, even if I remind them of their squeamishness. In their heads it stops being banana bread and becomes a chocolate cake. I am not complaining, nor arguing, as long as I get to liberate some precious space in the freezer by pulling the blackened bananas out and using them.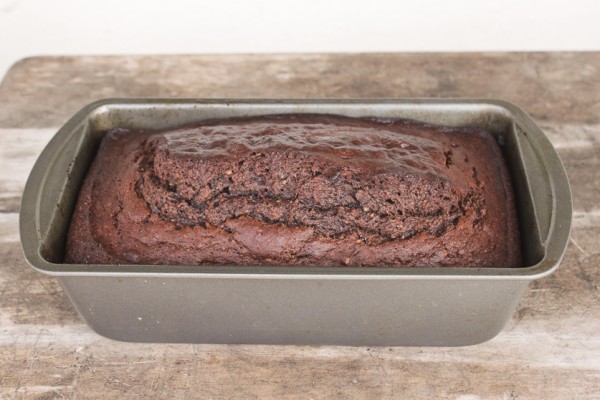 This time I decided to utilize my brand new WonderMill and substitute a portion of the all-purpose flour with whole wheat flour. The kids could not detect any changes in appearance, as the chocolate banana bread is already pretty dark (using Dutch-processed cocoa ensures that), and espresso, cinnamon, vanilla extract, and bananas add so many different nuances to the flavor, that it would take a super-taster to pick up on the subtle earthier taste of whole wheat.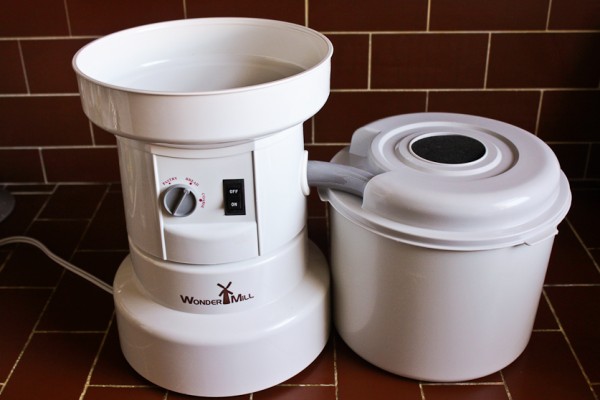 I love to use my imagination, to mix and match, to substitute, and satisfy all my
what ifs
. Thanks to my grain mill, my horizons are much broader and the possibilities for experimenting seem endless. Next time there might be some rice flour in the batter. Who knows?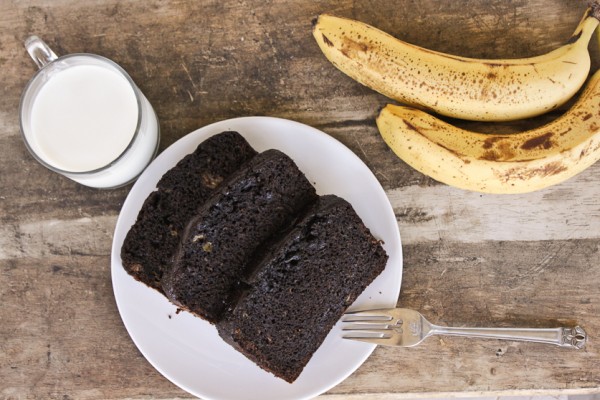 Whole Wheat Chocolate Banana Bread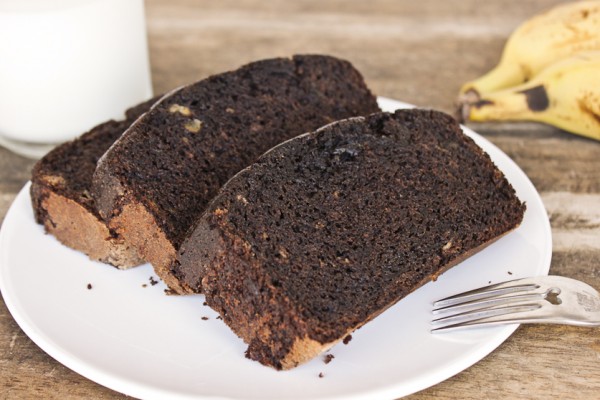 Recipe type:
Dessert, Snack
Quick and easy banana bread transforms into a rich, chocolate cake with the addition of cocoa, coffee, and cinnamon.
Ingredients
1½ whole wheat flour
⅓ cups cocoa powder (I prefer Dutch processed)
½ tsp cinnamon
1 tsp baking soda
½ tsp baking powder
½ tsp salt
¾ cups ground walnuts
1 cup granulated sugar
½ cup sunflower oil (I find that it has the most neutral taste)
3 eggs
⅓ cups espresso or really strong brewed coffee
3-4 very ripe bananas, mashed with a fork
Instructions
Preheat the oven to 350F.
Grease and flour one 10-inch loaf pan.
Sift flour and cocoa together in a large bowl.
Add cinnamon, baking soda, baking powder, salt, and ground walnuts.
Stir well to combine.
In a medium bowl add sugar and oil, and mix using an electric mixer until even.
Add eggs, one by one, mixing after each addition.
Pour in the coffee.
Stir in mashed bananas and pour into dry ingredients.
Mix until there is no more flour showing.
Pour into the prepared loaf pan.
Bake for 40-50 minutes, until done (insert a knife or a toothpick to check).
Let it cool in the pan on the rack for 10 minutes.
Remove from the pan and allow it to cool for another 10 minutes on the rack.
Serve warm or at room temperature.