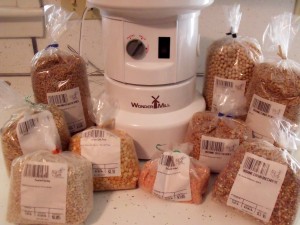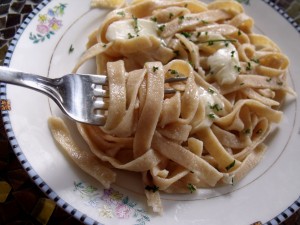 I'm so excited to be part of WonderMill's Grain Mill Wagon Challenge! When I received my WonderMill in the mail, the first thing I wanted to make was pasta!
Not just any pasta, I wanted to experiment with other grains and I knew just where to go.
I made a stop at Good Earth Grains & Creamery , a fantastic organic store and they make their own ice cream too ! 😉 You can order a huge variety of grains to mill from them online here .
Anyway, I bought a few grains to try including hard wheat, spelt, kamut, oat groats, barley, kasha as well as dried soy beans, and lentils! Delicious!
The WonderMill is so easy to use. In seconds I had warm, sweet smelling kamut flour for making a batch of fresh pasta noodles!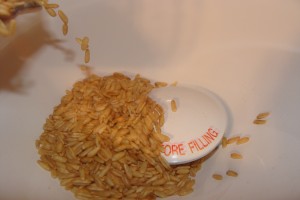 Kamut Pasta
Kamut pasta has a full bodied flavor, kind of buttery and sweeter than wheat. It pairs easily with any sauce. Kamut is a nutrient dense grain, high in protein and potassium. Kamut handles and cooks similarly to wheat. Kamut is more nutritious than regular wheat due It also contains a unique type of gluten that is said to be easier to digest than common wheat gluten. Use Kamut flour for bread, muffins and other baked goods as well as for homemade pasta.
Servings: 4
Cooking Times Preparation Time: 30 minutes Cooking Time: 4 minutes Inactive Time: 20 minutes Total Time: 54 minutes
Ingredients
1 1/2 cup kamut flour
1/2 cup water
1 Tbsp olive oil
1. Place flour in a medium-sized bowl. Make a "well" in the center and add water and oil.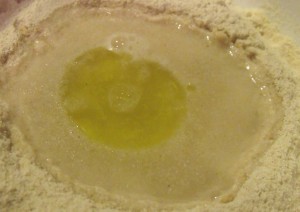 2. Slowly incorporate flour into the center with a fork.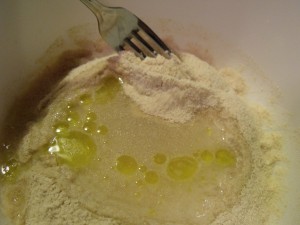 3. When mixed, remove dough and knead for about 5 minutes into a ball.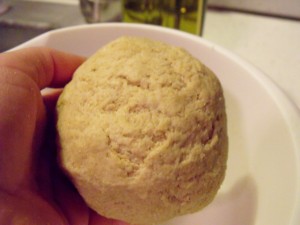 4. cover dough ball with a damp towel and allow the dough to rest for 10 minutes.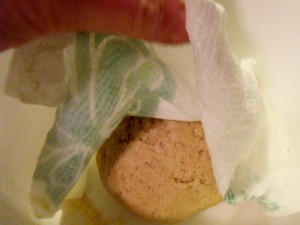 5. Roll dough out and cut into noodles or process through a pasta machine.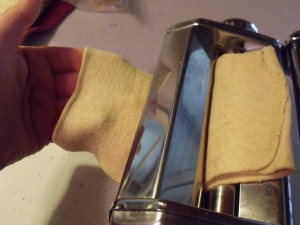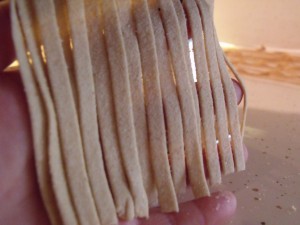 Sprinkle waxed paper or board with flour to lay finished noodles on so they won't stick together.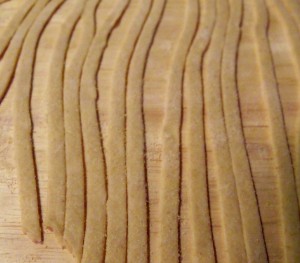 6. Allow finished noodles to rest for 10 minutes before cooking.
7. Cook noodles at full boil for 3-4 minutes until al dente.
8. Store extra noodles in a sealed bag and refrigerate up to 3 days.
Nutrition Facts Nutrition (per serving): 195 calories, 30 calories from fat, 3.4g total fat, 0mg cholesterol, <1mg sodium, <1mg potassium, 27g carbohydrates, 6g fiber, 0g sugar, 6g protein, 0IU vitamin a, 0mg vitamin c.