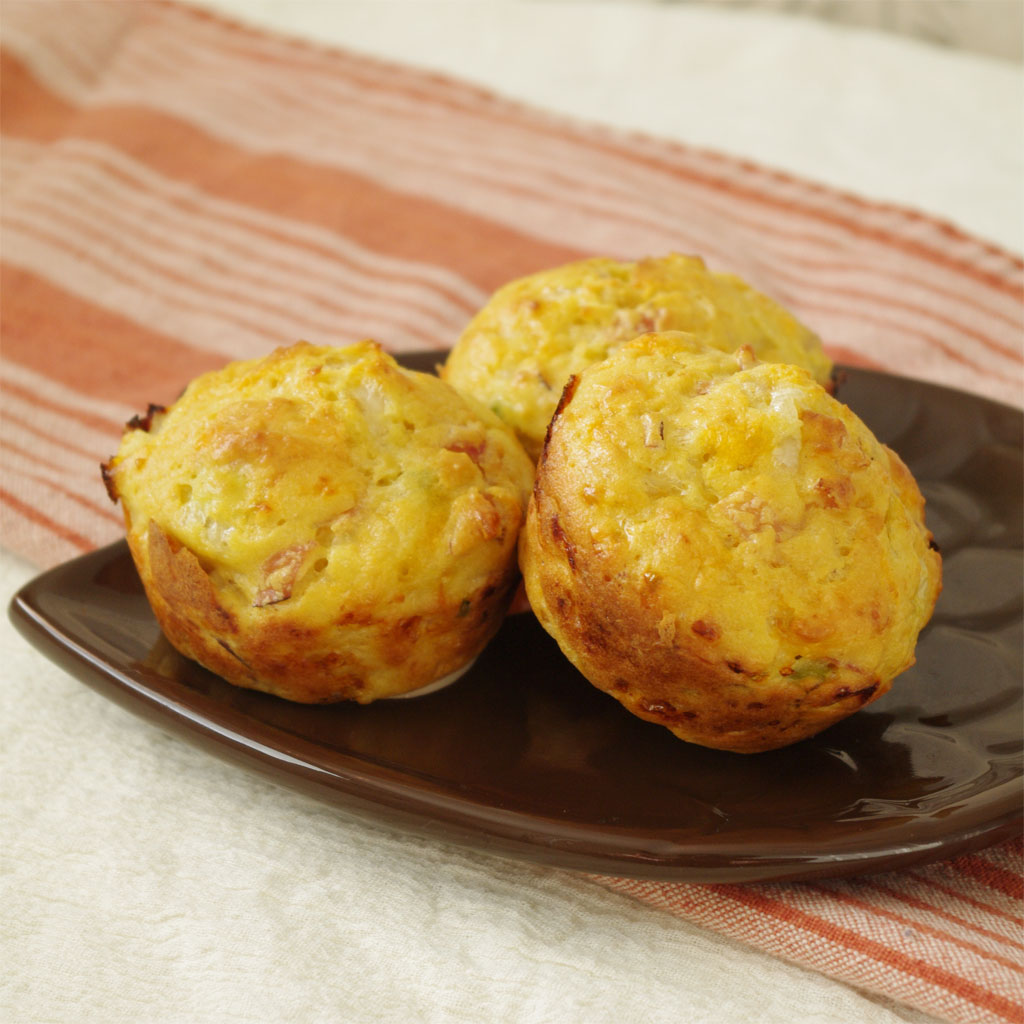 I follow a fellow MAN foodie, Kevin Lynch from Canada, who runs the blog ClosetCooking.com. While searching through Kevin's website I found these awesome breakfast muffins. I first made them with white flour, as he directs, and they tasted great. I could put leftovers in the refrigerator and just pop one in the microwave for 17 seconds and eat them any time I want during the week.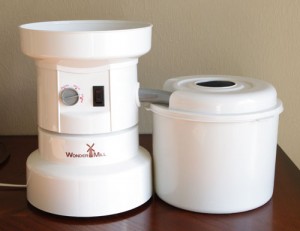 One of my favorite flours is KAMUT and I felt this recipe was a good fit for it. Boy was I right, the freshly milled KAMUT flour made these taste great and they were also a little more muffin like in texture. I also doubled the chopped ham that Kevin used because I like ham with my eggs.

Cottage Cheese Breakfast Muffins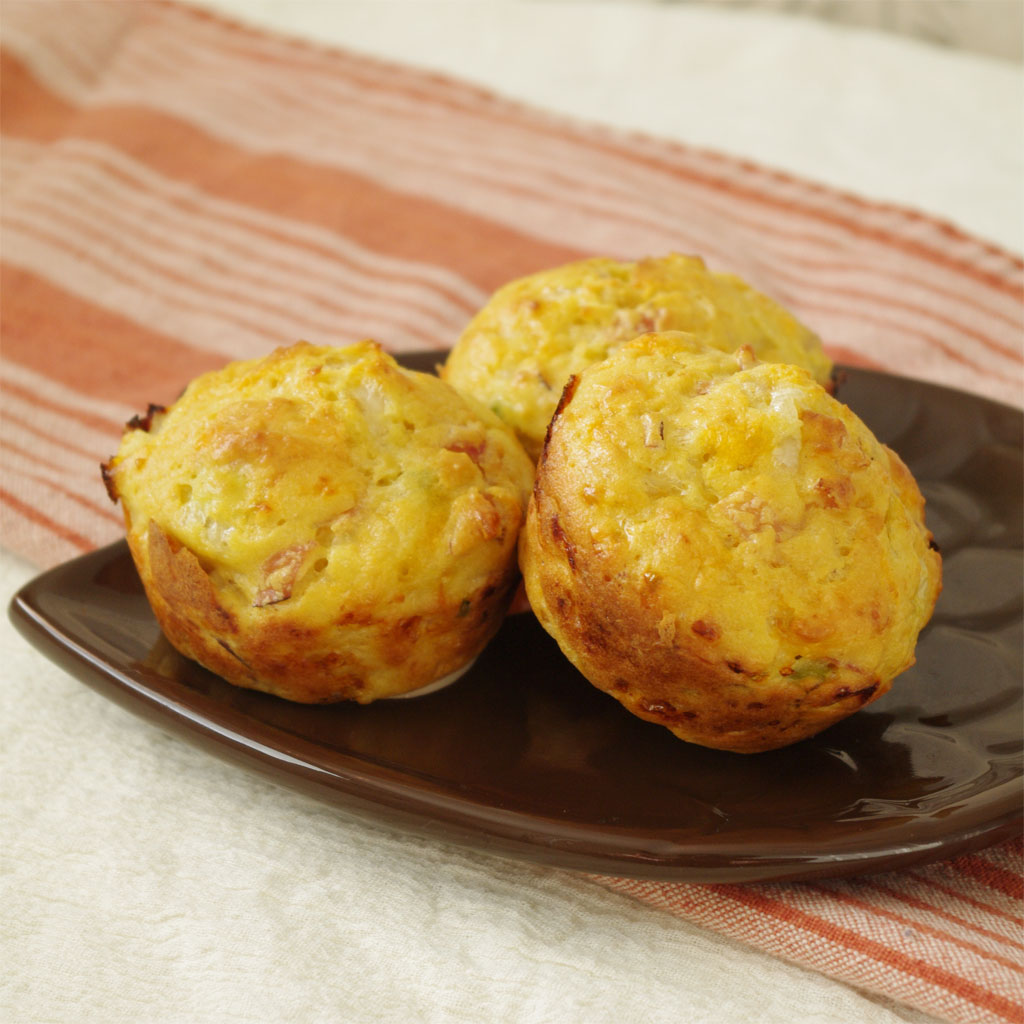 This makes 12 medium sized breakfast muffins.
Ingredients
4 eggs
1 cup cottage cheese
1 cup KAMUT flour
1 teaspoon baking powder
½ teaspoon salt
¼ cup chopped ham
½ cup shredded mexican cheese (or similar yellow cheese)
2 green onions, sliced
Instructions
Pre-heat oven to 4oo degrees.
Add eggs and cottage cheese to a large mixing bowl and whisk together.
Add KAMUT flour, baking powder, and salt and stir together.
Add the remaining ingredients to the bowl and stir together.
Spoon batter into a greased muffin pan, a muffin pan with 12 medium muffin slots works best.
Bake for 25+ minutes until the tops are slightly browning, poke with a toothpick to see if it comes out clean.
Notes
You can also use other whole grain flours such as pearled barley flour, wonder flour mix, einkorn flour, or a gluten free flour mix.
This recipe is about as quick and simple as it gets, just love them. If you want to change it up a bit, I'm sure you could add any ingredients that you would normally put in an omelet and it would taste great.
Just a note about KAMUT flour. It comes out a bit coarser feeling than whole wheat flour, so don't worry about that. I grind KAMUT between the pastry and bread settings on the WonderMill grain mill. KAMUT flour is superior to whole wheat when it comes to protein and nutrients but it does lack in gluten. Since it is lower in gluten it is easier to digest. I like the almost buttery nutty taste that KAMUT has.
I also shared this recipe on the Whole Foods Wednesday, Real Food Wednesday, Tasty Traditions, and Traditional Tuesdays, Nomday Monday recipe swaps.