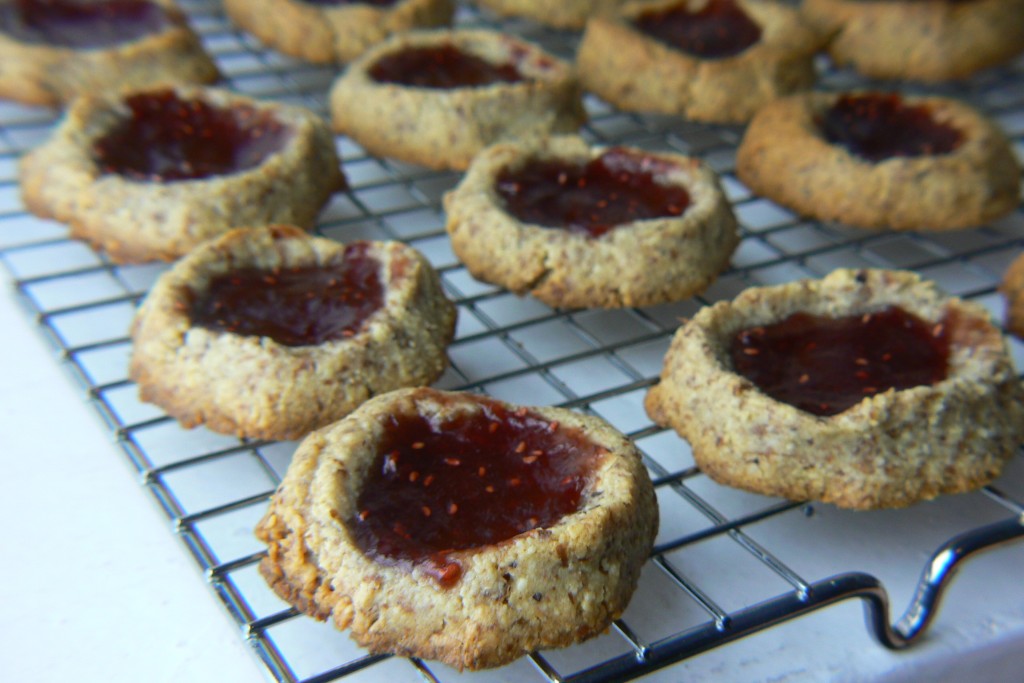 Gluten-Free | GAPS/SCD compliant
Makes 36 cookies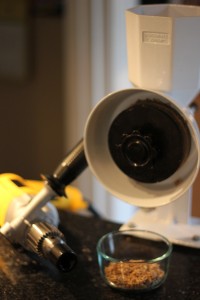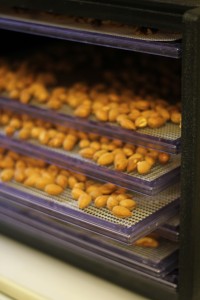 I like to soak/sprout/dehydrate a big batch of almonds, then grind the almonds in my Wonder Junior to make almond flour.
2½ C. almond flour
¼ C. date paste (or pitted dates turned into paste)
½ C. ghee
1 egg
2 T. honey
1 t. vanilla extract
1 t. sea salt
raspberry jam (fruit-juice sweetened)
In stand mixer bowl, combine date paste, almond flour, ghee, egg, honey, vanilla, and sea salt. Mix well. Refrigerate dough for about one hour.
Preheat oven to 350°F.
Use small cookie scoop to drop balls onto cookie sheets. Press flat with heel of hand, then make a large well in the center with either:
a) Pampered Chef mini tart shaper. (faster and more uniform)
b) your thumb and forefinger. (it will look like a volcano crater)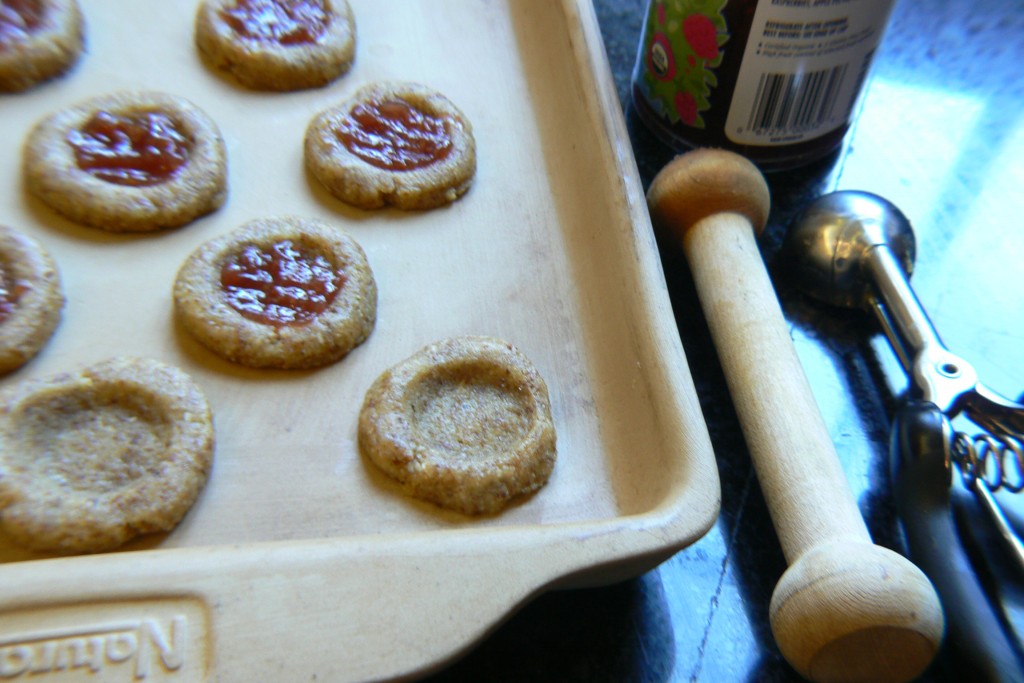 Use a teaspoon to fill craters with jam. Bake until light brown, about 20 minutes. Rotate cookie sheets halfway through to ensure even cooking. Remove carefully from cookie sheets with stiff metal spatula, and cool completely on cooling rack.