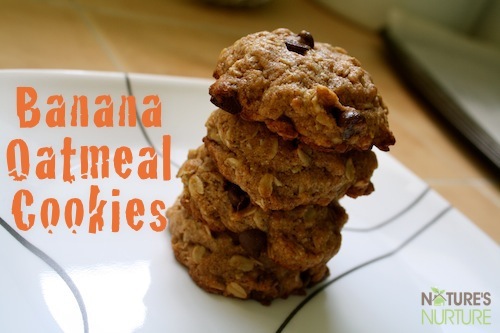 I know what you're thinking – "How on earth did you make such a yummy, scrumptious looking cookie without using any dairy or eggs?!" Or not… 😉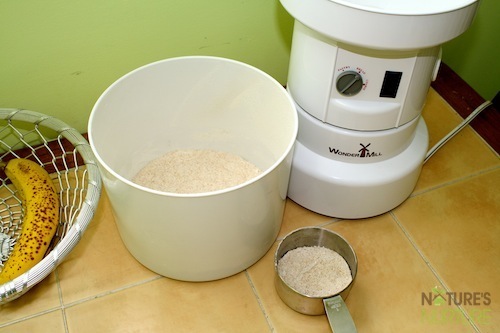 Well, that's what I was wondering when I found this recipe from the Food Allergy Mama. I finished grinding some soft white wheat berries and was looking for an easy banana cookie recipe to use up my lonely, overripe banana. I'm so glad I came across this one, because it is mmm-mmm-good! If you don't know by now, I'm kind of obsessed with bananas, and these cookies totally satisfied that obsession. 🙂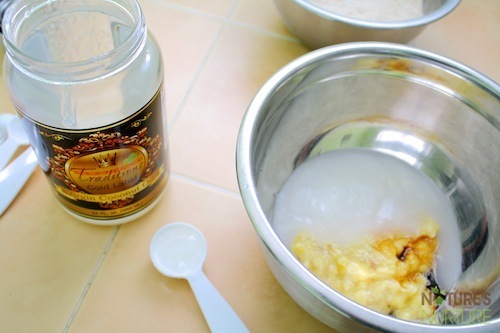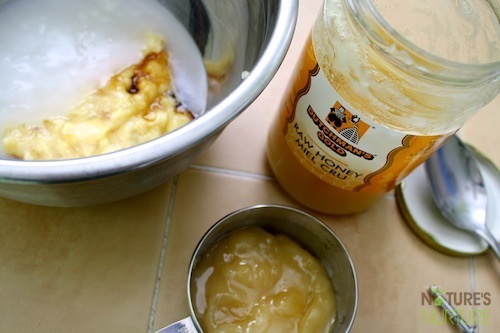 The recipe is pretty straight-forward, but I did make a few simple changes: I used coconut oil instead of the margarine, and raw honey instead of the sugar; then I lowered the oven temp a bit to compensate for these changes. I also added a little more cinnamon and used old fashioned oats, instead of quick-cooking oats. That's it – no eggs, no processed sugar, and if you use dairy-free chocolate chips (or omit them entirely), they're also dairy free!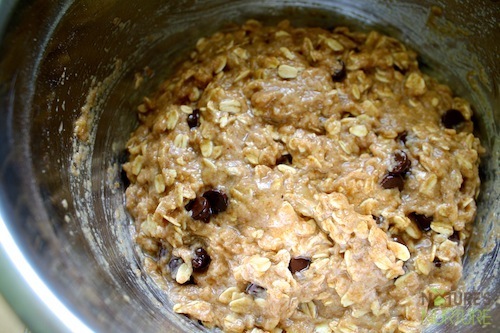 Honestly, I never knew a dairy and egg free cookie was possible, let alone could taste so good. These cookies are so unbelievably delicious! I can only describe them as chewy, little banana bread bites – kind of like those two-bite brownies, but banana bread style…plus some oats for added texture.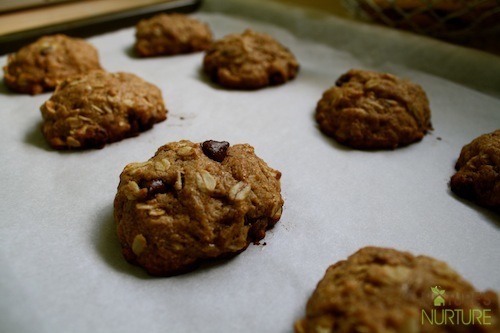 We could barely wait until these cooled down before we gobbled them up – even Baby Y (our toddler) loooved them, and I didn't feel so bad letting him eat one, since they're made with all-natural, non-processed ingredients.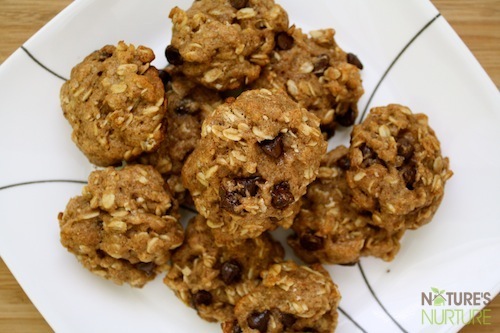 They're great as a breakfast cookie, an afternoon snack, or a guilt-free dessert. Oh, and they go sooo well with a nice glass of homemade almond milk!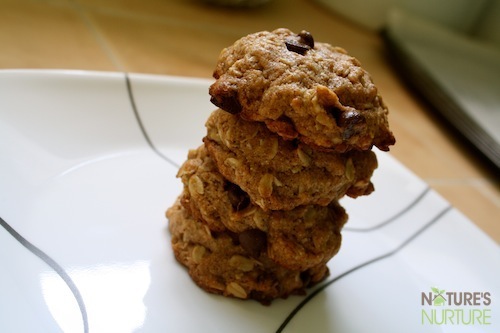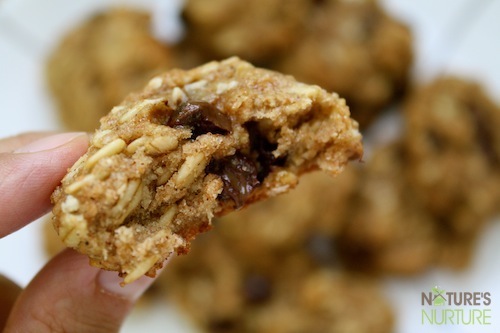 Honey-Sweetened Banana Oatmeal Cookies (Dairy & Egg Free!)
Adapted from Food Allergy Mama

Ingredients
1/2 cup virgin coconut oil, softened
1/2 cup raw or natural honey
1 medium ripe banana, mashed
1 1/4 teaspoons vanilla extract
1 3/4 cup unbleached flour (freshly ground is best!)
1 teaspoon salt
1/2 teaspoon baking soda
1 teaspoon cinnamon
1/2 teaspoon nutmeg
1 1/2 cups old-fashioned oats
1/2 cup chocolate chips (optional)
Instructions
Preheat oven to 380 degrees and line a couple of baking sheets with parchment paper.
In a medium bowl, combine the coconut oil, honey, mashed banana and vanilla, and blend until smooth.
In a separate bowl, combine the flour, salt, baking soda, cinnamon and nutmeg, and stir until evenly distributed.
Add to banana mixture to the flour mixture and combine thoroughly.
Stir in the oats and optionally, the chocolate chips.
Drop dough by the teaspoonful onto prepared cookie sheets.
Bake 12-15 minutes, or until golden brown. Let cool on cookie sheets before serving.