A great perk of a BBQ (and maybe the motivation to having one) is that you really don't have to "cook" right?  So some people might think it is silly to make your own buns.  However, the other night I made veggie burgers and I didn't have any buns so I just whipped some up from scratch.  It was really pretty easy and simple, so I didn't feel like I was stuck in the kitchen forever.  Plus if you make extra, you can freeze them until you next time you need them.
Have I mentioned how much I love my WonderMill?  Aside from my blender, it is probably my most used appliance.  I need to branch out soon and grind something other than wheat, but for right now, that's what I do so much.  I still had some in my pantry from the other day so I just scooped it right out.  So nice to know it's fairly fresh and the nutrients are still intact.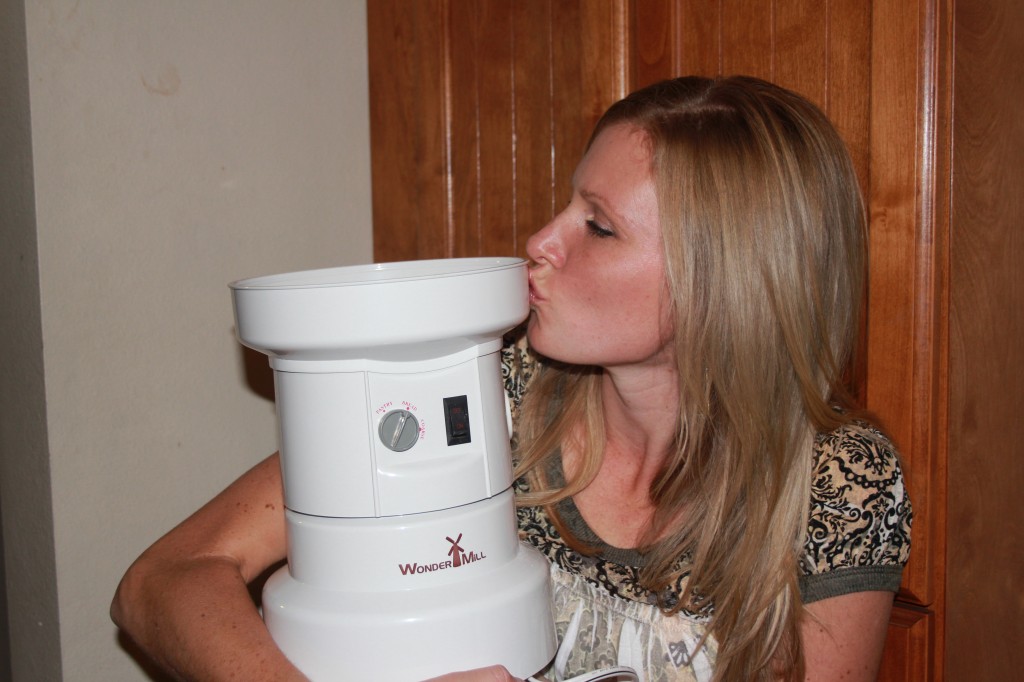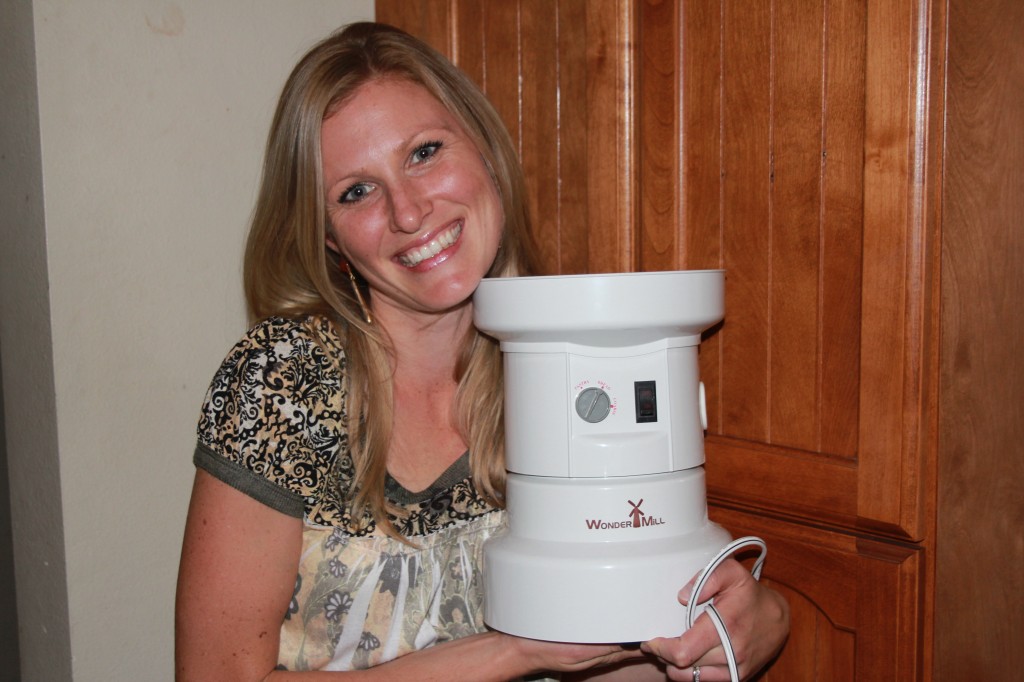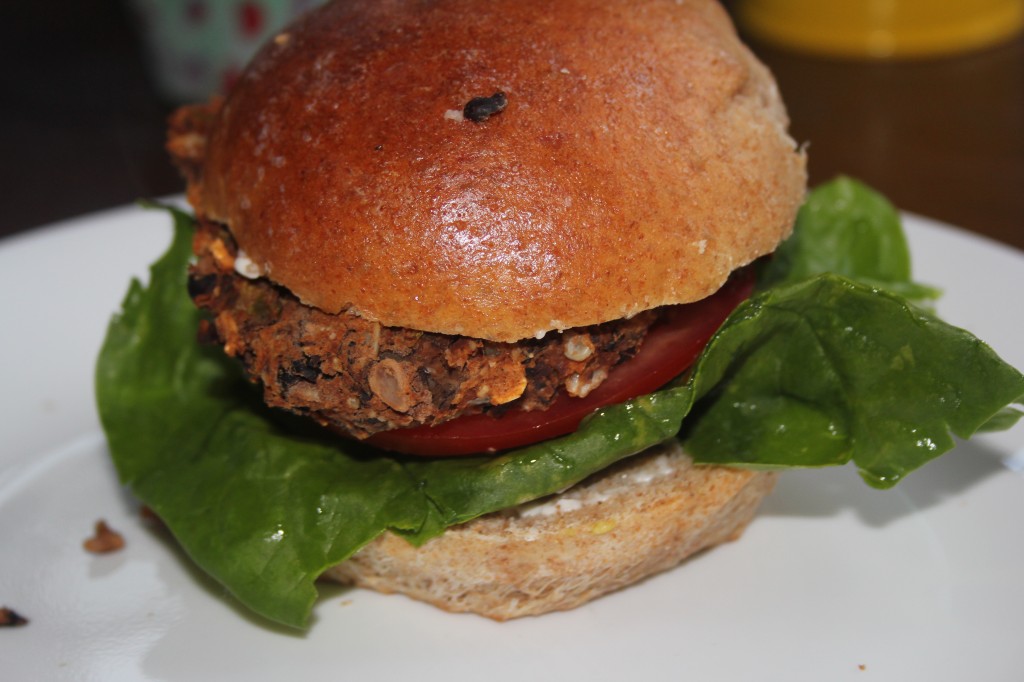 Homemade Whole Wheat Hamburger Buns (Original recipe from Stacy Makes Cents)
¾ cup warm water
3 teaspoons yeast
2 tablespoons honey
2 tablespoons melted butter
1 egg
1 teaspoon salt
2 ½ – 3 cups white wheat flour (hard white wheat, ground)
Combine the warm water and yeast. Let sit for 5 minutes. Add the honey, melted butter, and egg. Beat until smooth. Add 2 cups of flour. Beat until smooth. Add salt and remaining flour until you get a kneadable dough. Knead for 6 minutes. Cover dough and let it rest for 10 minutes.
Divide dough into 8 pieces and shape into buns. Place buns on a greased/parchment paper lined cookie sheet. Flatten.
Let buns rise until doubled, usually about an hour. If desired, brush with beaten egg white and sprinkle with Italian seasoning, poppy seeds, or sesame seeds.
Bake at 350 degrees for 15 minutes or until golden brown.
Slice with a serrated knife.