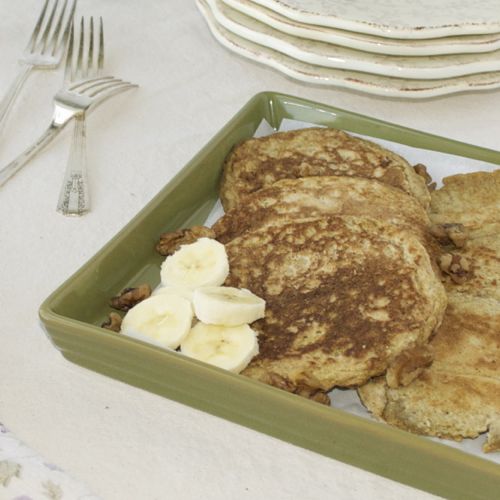 There is something about making a classic recipe that is comforting. I love looking through old cookbooks and even visiting our local flea market on the hunt to find these treasured classics.
I was blessed to get a few of my grandmother's cookbooks and it is so fun to look through! Some of the recipes are rather humorous and I could never imagine myself making them, but then there are the tried and true classics like pancakes. I can almost picture grandma whipping these up for my dad and grandpa with some bacon and eggs.  This particular recipe for whole wheat pancakes comes from a 1951 cookbook, Home Comfort Classics.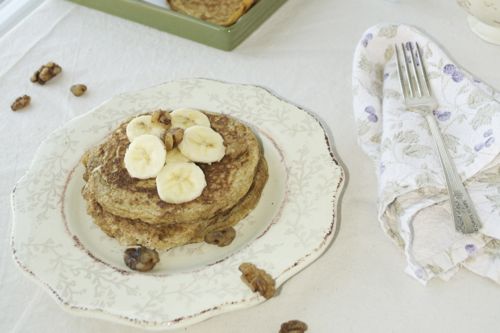 These quick pancakes are a simple mixture of freshly ground whole wheat flour, baking powder, eggs, molasses or sugar and salt. They are truly a fast and easy classic that people of all ages enjoy.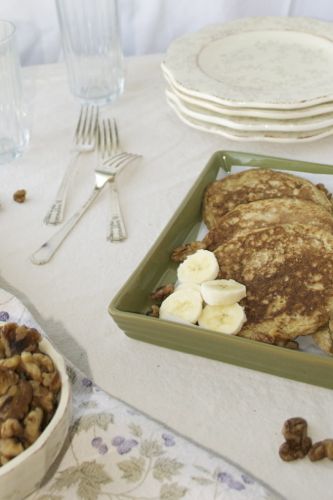 These pancakes also freeze very well. Simply lay them out on a cookie sheet and freeze until solid and then transfer to store in freezer bag until you are ready to use. Then you have fresh, homemade pancakes without the additives of the commercial pancakes at your fingertips. Just pop one in the toaster and it makes for a quick breakfast. Serve these up with sliced bananas, fresh strawberries, blueberries, whipped cream, maple syrup or even raw honey and of course a big pat of butter.
Grandma's Whole Wheat Pancake Recipe
makes 3-4 servings
2 cups whole wheat flour
4 teaspoons baking powder
1/2 teaspoon salt
1 teaspoon sugar or molasses
1 tablespoon melted butter
2 eggs, beaten
1 3/4 cup milk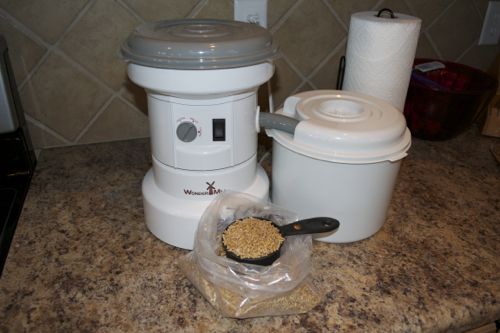 In a medium bowl, stir together freshly ground flour, baking powder and salt.  In a separate bowl whisk together molasses (or sugar), melted butter and eggs.  Combine the wet and dry ingredients and stir just until mixed.
Heat a griddle over medium heat and grease generously with butter. Cook pancakes for a few minutes on each side, or until bubbles form. When the bubbles have formed, the pancake should be a golden color and ready to flip.
You can keep the pancakes warm in a warm oven until ready to serve. This recipe doubles well to yield extras for freezing.