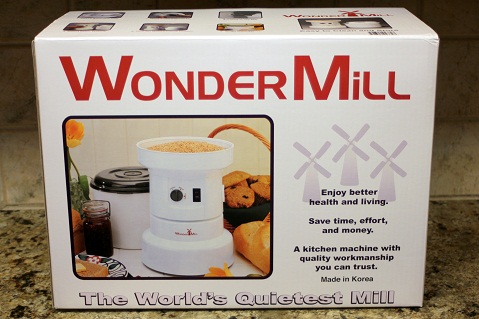 Look what Mr. UPS dropped off for me!! I have been coveting (naughty, I know…) a new one of these for such a long time. Dreams do come true.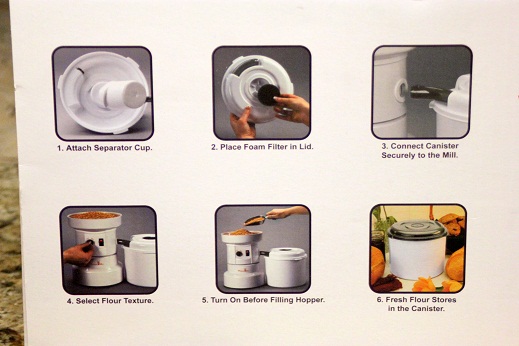 I appreciated the quick version of the instructions right on the box so I could tear into this thing and get grinding!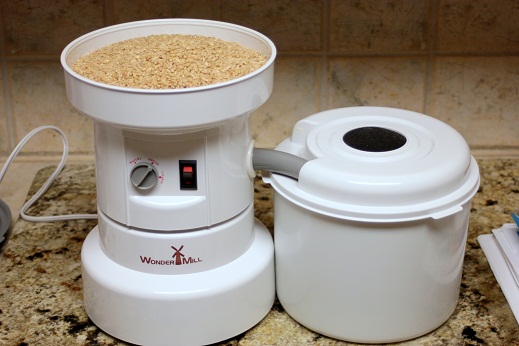 My very first home-ground creation was bread, of course! I have a recipe from a neighbor for whole wheat bread that is legendary in the neighborhood, and I couldn't wait to try it out.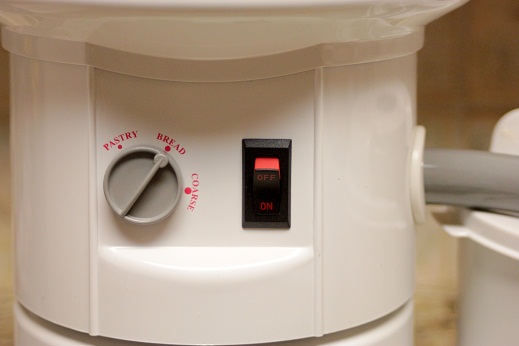 Even though there are instructions on the box, I recommend reading the little booklet too. There's one very important bit of information in that booklet that instructs the user not to start or stop the mill with grain in the hopper. Good to know and easy rule to follow.
There are three settings – pastry, bread, and coarse. I've only tried bread so far, but I'm excited to try out the other two textures!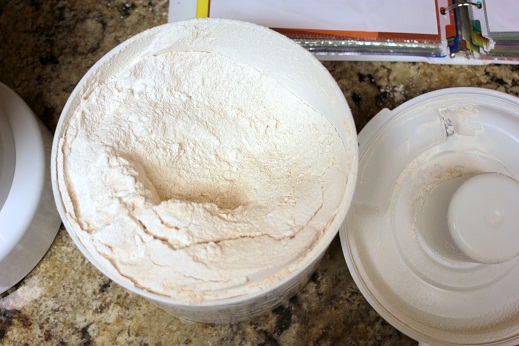 My recipe needs 10-12 cups of flour and the instruction book says that 8 cups of grain will give you about that much flour and that's really the maximum you should ever do at one time. My bucket was totally full but ground so nicely; perfect for making bread!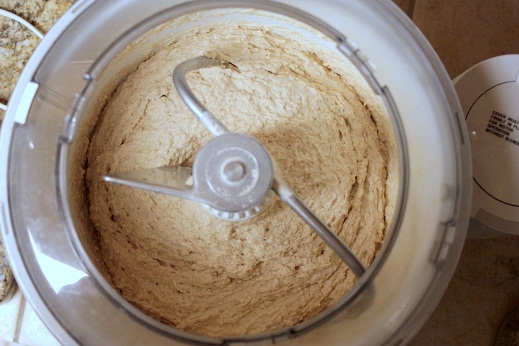 And now for the recipe:
GRANDMA'S PERFECT WHOLE WHEAT BREAD
makes 4 loaves
10-12 c. whole wheat flour
2 T. dry yeast
1/2 c. wheat gluten
4 c. warm water (120 – 130 degrees)
1/3 c. oil
1/3 c. sugar/honey
1 T. salt
1. Place 6 cups of flour into the mixing bowl (I use a Bosch) with kneading arm. Add dry yeast, gluten, and mix well.
2. Add water and mix for 1 minute. Cover and let dough sit for 10 minutes. (This makes the bread lighter.)
3. Add oil and sugar/honey and salt. Turn on mixer and quickly add remaining flour, 1 c. at a time, until dough forms a ball and cleans the sides of the bowl.
4. Knead 7-10 minutes (or 12-15 minutes by hand).
5. Preheat oven to 150 (or I use the "warm" setting). Lightly oil hands. Divide dough into equal portions, shape, and place in greased bread pans.
6. Place into warm oven and let rise for 15-20 minutes.
7. Leave the pans in the oven and set oven to 350. When oven is preheated, bake for 30 minutes or until golden brown.
8. Turn out of pans onto a wire cooling rack immediately and store in plastic bags in the freezer.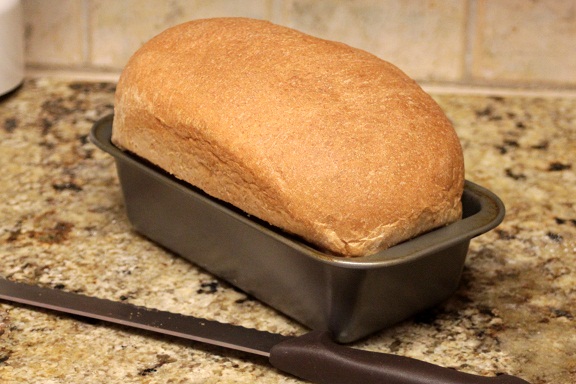 This recipe makes light and fluffy bread, great for toast, sandwiches, and snacking. Sooo good!
Next grain on my list to grind – oats. I'm going to experiment with making my own oatmeal baby cereal so stay tuned!