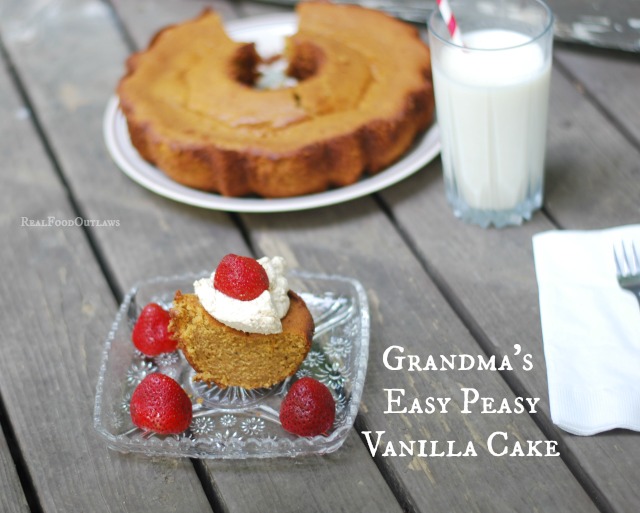 Who doesn't love cake!?!
This recipe has been passed down from my great-grandmother all the way to me via my mother. It's a staple at every celebratory event we have from birthdays to anniversaries.
I've tweaked it to be more "real food" by cutting some of the sugar and replacing it with coconut sugar, replacing white flour with Einkorn wheat flour, and I use coconut milk and organic butter or coconut oil.
I grind the wheat berries on "pastry" because I want really fine flour. I do not want a gritty cake!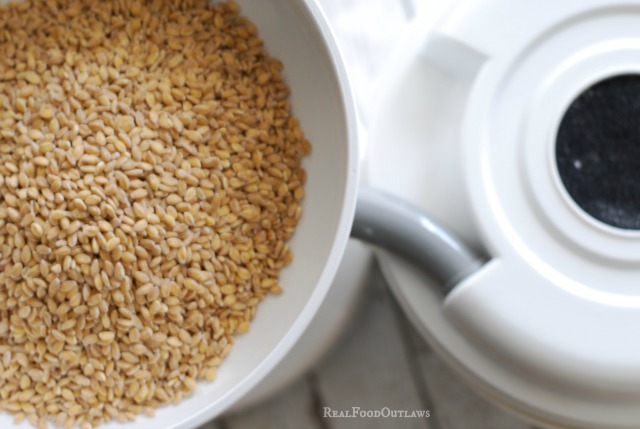 Grandma's Easy Peasy Vanilla Cake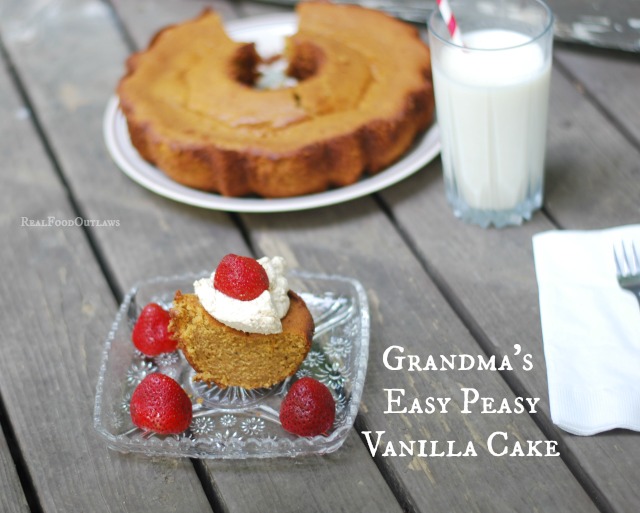 Ingredients
1 cup unsalted butter or coconut oil
1½ cups coconut sugar
3 cups freshly ground Einkorn wheat flour (or use spelt)
4 organic eggs
1 cup raw milk (or coconut milk)
3 tsp baking powder
1 tsp vanilla extract
¼ tsp sea salt
Instructions
Preheat oven to 350 degrees F.
Soften butter or coconut oil and add to a mixing bowl.
Add sugar and mix well until combined.
Add eggs one at a time and mix.
Add the milk.
In another bowl, combine the dry ingredients.
Add slowly to wet ingredients and mix until combined.
Grease a bundt pan with butter or coconut, and sprinkle in a little flour.
Bake for 45-50 minutes until a knife inserted into the cake comes out clean.
Allow to cool on a baking rack and remove from pan.
Serve with whipped cream and berries as desired.
This cake is so versatile. You can cut the baked cake in half and add a filling of choice to the center. You can top with homemade, healthy buttercream icing or fresh whipped cream and berries. You can even serve it with your favorite ice cream! Mine is
blackberry
.
However you choose to dress it up, this cake is delish all on its own as well. As a child I used to eat it for breakfast in a bowl of milk! It's so good!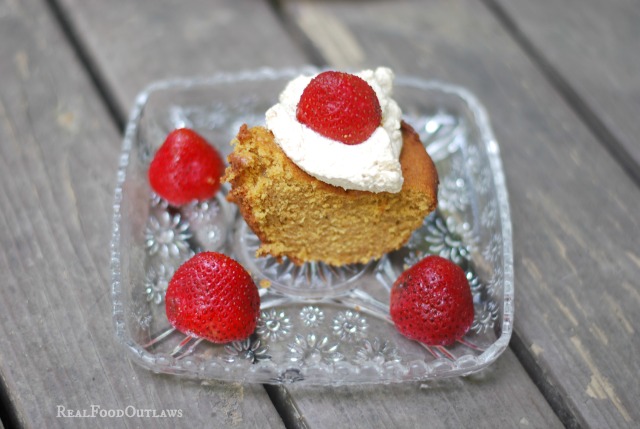 Be nourished. Be happy.
Enjoy!