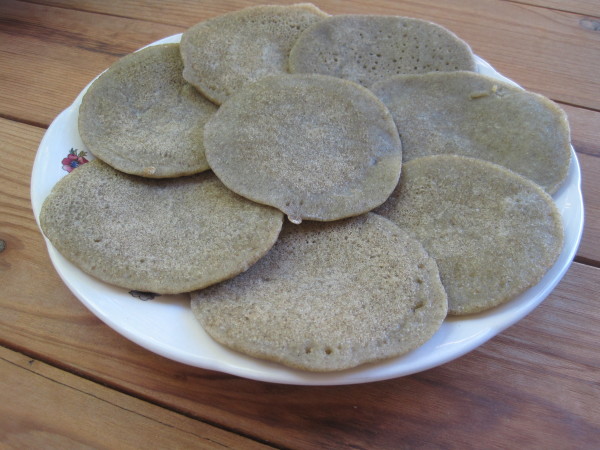 This recipe is very allergy-friendly. It is free of gluten, eggs, and gums such as xanthan and guar gum. I did use butter in this recipe but you could substitute with something casein free if needed.
I have always had a hard time achieving a texture that can be used as a tortilla or wrap without the xanthan gum, but when our favorite store-bought brown rice tortillas added xanthan gum to the recipe, I knew I had to get creative.  I found success with a blend of the flours below.  My family actually likes these tortillas better than their store-bought brown rice tortillas.
I made these flours using freshly ground flour from my new WonderMill Grain Mill. I feel good about serving my family freshly ground flours, and you can't beat the texture of the flour the WonderMill makes! In the past, I have used my Vitamix to grind down wild rice. This works well enough, but the texture is still a little grainy. With the WonderMill we get a much better texture without the wear and tear on my Vitamix!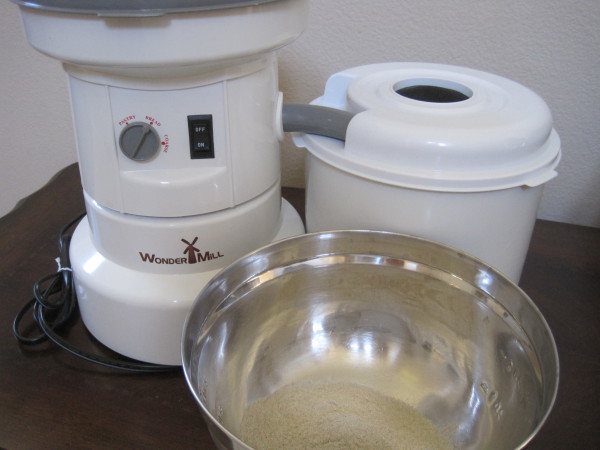 Ingredients:
1/3 cup wild rice flour – ground fresh
1/3 cup brown rice flour – ground fresh
1/3 cup white rice flour – ground fresh
1/3 cup potato starch
1/2 tsp salt
1.5 tsp baking powder
2 tbsp melted butter
scant 1/8 cup applesauce
1.5 cups water – you may want more or less depending on how thick or thin you want your batter.
Instructions:
Mix all above ingredients in a mixing bowl.
Fry in oil over medium heat.
Enjoy!