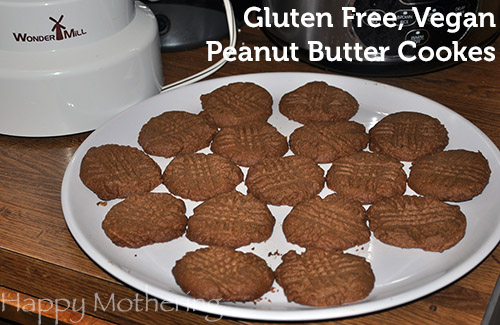 I have loved baking since I was a little girl. I had grand dreams of opening my own bakery someday. Of course life takes its turns and my career went another direction, but my love of baking remained.
Since eliminating several food allergens from my diet this year, I've had to learn to bake all over again. Gluten, dairy and eggs are in nearly all of my existing recipes, so I've been tinkering with new recipes. Some turn out great and others are complete disasters.
Since getting a Wondermill, I have started to really enjoy experimenting with different gluten free flours. Fresh ground flours have a much better nutritional profile than flour that has been sitting on the shelf, so being able to grind my flours fresh is a huge bonus.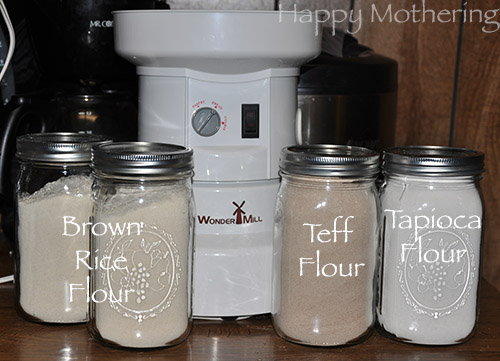 This is the first recipe I have perfected with Teff, a small gluten free grain packed with protein. Peanut butter cookies have always been one of my weaknesses, so I'm excited to be able to indulge in them again. I hope you enjoy these cookies as much as my family does.
Gluten Free, Vegan Peanut Butter Cookie Recipe
Ingredients
½ cup organic, grade B maple syrup
½ cup organic virgin coconut oil
1 cup peanut butter (smooth or crunchy)
1 teaspoon organic vanilla extract
1 ½ cups fresh-ground teff flour
½ teaspoon baking soda
½ teaspoon sea salt
Directions
Preheat your oven to 350° F.
Mix your fresh-ground flour, baking soda and salt then set aside.
Mix the maple syrup, peanut butter and vanilla in a separate bowl.
Melt the coconut oil and add to the wet mixture, then blend with a hand mixer until well combined.
Add the dry ingredients to the wet ingredients and continue to blend until mixture is combined.

Line a cookie sheet with parchment paper and drop spoonfuls onto the cookie sheet (you should be able to get 12 cookies on one sheet).
Use a fork to press down; I like making a criss-cross shape.
Bake for 15-18 minutes.
Remove from oven and cool completely on a flat surface.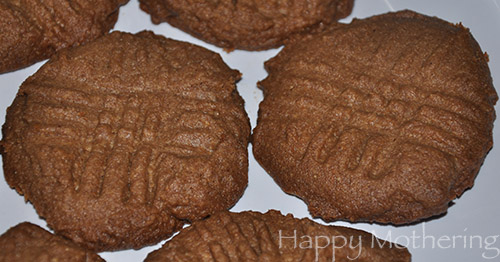 If you give this recipe a try, let me know what you think!