This isn't a very pretty recipe – in fact, it's a bit messy – but it's great for those last-minute moments when you really want something to munch on and you don't want to wait a long time for something to bake. It's also a great way to use all those small amounts of flour you have left over after milling what you need for "regular" recipes. I love this for when I get the munchies in the evening after my kids are in bed. It's filling, and it gives me a snack that doesn't unnecessarily heat up the whole oven.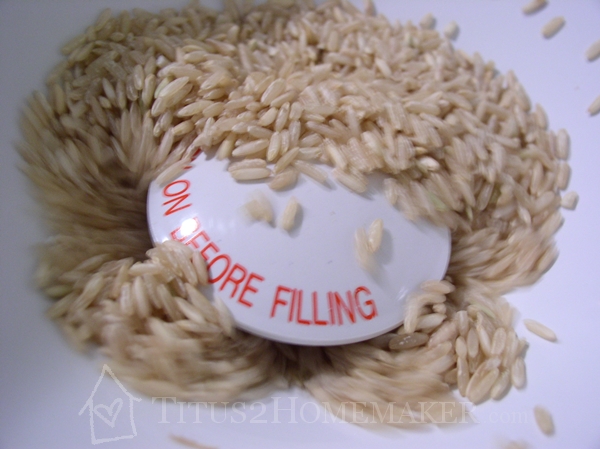 Gluten-Free Personal Cake
3 Tbsp. brown rice flour
3 Tbsp. sugar
3 Tbsp. cocoa
3 Tbsp. milk
3 Tbsp. butter or coconut oil, melted
1 egg
1/2 tsp. baking powder
sm. pinch salt
1-2 Tbsp. chocolate chips (opt.)
Once you have milled your flour, whisk all the ingredients together in a small bowl.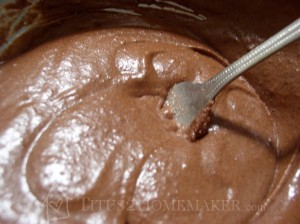 Pour into a greased personal-size baking dish (NOT metal!).  Microwave for 3 minutes on full power.  (Of course, microwave ovens may vary, so if this cook time doesn't produce the results you want the first time, tweak it for next time.)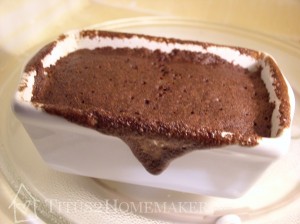 The original (not GF) recipe I adapted this from called it a "mug cake," but you have to have a huge mug for this to not make a huge mess!  If you have one of those giant mugs that people drink soup out of, you can probably make this in your mug.  Otherwise, I recommend sticking with a small loaf pan.