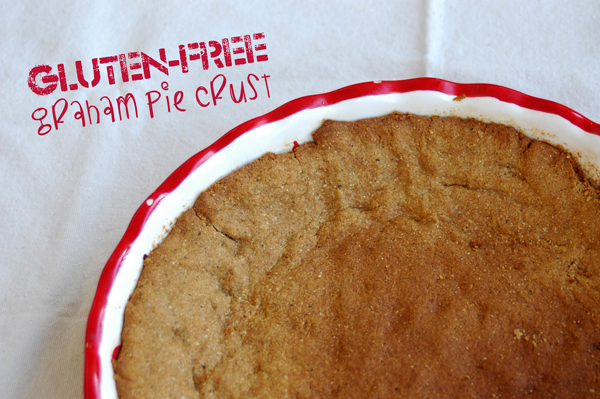 If you are looking for the flavor & texture of graham cracker pie crust and needs to be gluten-free… this is the one to make!
This pie crust is another one of my gluten-free experiments using sorghum flour. My friend, Chelsey, helped me put together the recipe for this pie. She has Celiac… remember me sharing that amazing Mango Cake a while back? That's the same gal.
Anyway, the reason why I made this crust was because I was wanting to make an ice cream pie for the 4th of July. I was inspired to make a S'mores style pie, but needed a gluten-free graham cracker recipe so that my celiac friend could also enjoy it.
I found a recipe, but again… it called for some ingredients that are common in gluten-free kitchens, but not in mine. So with much alternations and Chelsey's help… we were able to make it work the first time around! That's a big deal! Usually, you have a few flops before you finally have a winner.
I made homemade chocolate ice cream (using my amazing ice cream machine!), scooped it into the pie crust, topped it with chocolate chips and lots of homemade marshmallow fluff. I just wished I had a flame torch so I could brulee that marshmallow fluff, but it was still amazing. Even my husband declared it to be the best ice cream pie he has had so far. Everyone loved it.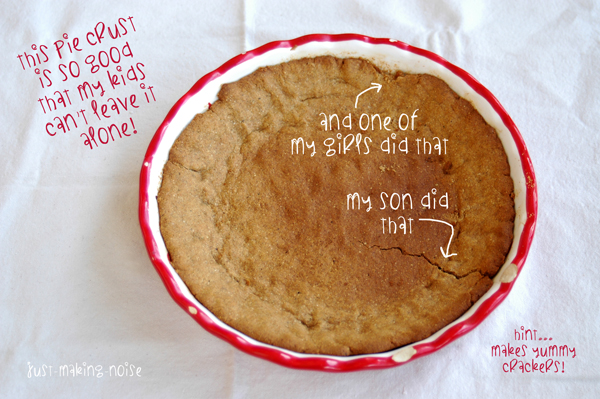 So far I have made 3 ice cream pies using this crust. The most recent one is a Cafe con Leche Ice Cream Pie.
It was amazing!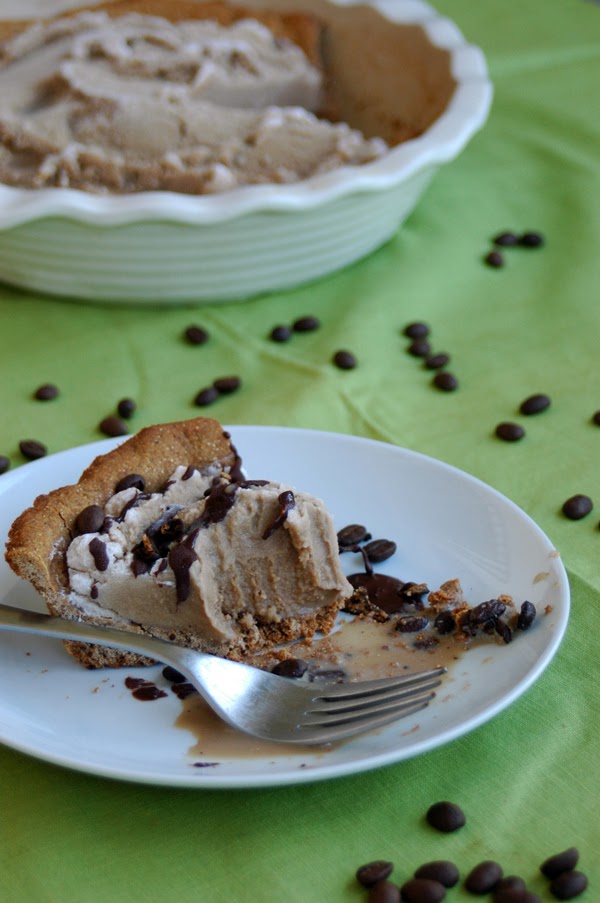 The sorghum is ideal for its sweet, graham-like flavor and crunchy texture. You can even just press it out on a well-greased cookie sheet, cut some squares and bake it to make graham crackers! But let me warn you that it can be a little crumbly. So add in an extra egg if you want to make crackers and don't expect it to be perfectly square at times  🙂
Some of you might be wondering if you could use this pie crust to make regular pies. I do not know because I haven't tried it, but if you do experiment with it… let me know if it works or not!

Gluten-free Graham Pie Crust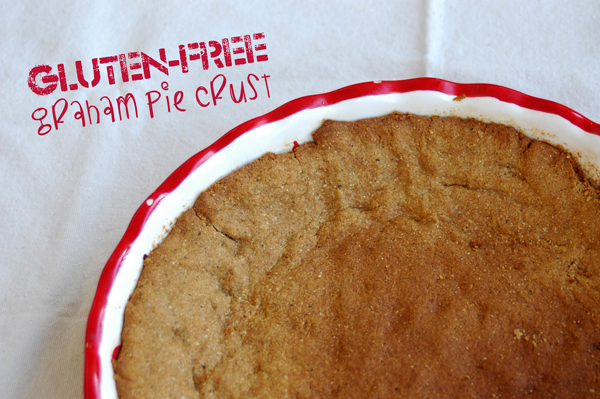 The recipes makes enough for two pie crusts. You can use one half for a pie crust and the other half for crackers.
Ingredients
1½ cups sorghum flour
1 cup arrowroot
½ cup rapadura, sucanat or coconut sugar
2 tsp cinnamon
2 Tbsp chia seeds
1 tsp baking powder
½ baking soda
½ tsp sea salt
7 Tbsp butter or coconut oil
1 egg (two if you are making crackers)
4 Tbsp honey
1 tsp vanilla extract
3 Tbsp cold water
Instructions
pre-heat oven to 325 F.
Grind the chia seeds in a coffee grinder.
Whisk together dry ingredients in a large mixing bowl.
Add butter or coconut oil and blend with a pastry blender until mixture is crumbly.
Add remaining ingredients and stir until dough can be manipulated into a soft ball, adding cold water 1 Tbsp at a time if necessary.
Cover dough and refrigerate it for one hour.
Split the dough in half and press one half evenly into a greased pie pan.
Bake in oven for 10-15 mintues or until golden brown. The crust will puff up a bit, but don't worry.
When done, let it cool enough for you to press the crust down firmly. Let it cool completely before putting the ice cream in.