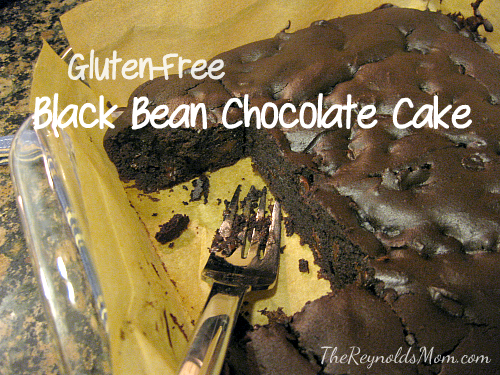 I wanted to get a bit creative with my last recipe here on the Grain Mill Wagon, so I got a pretty adventurous and created a unique chocolate cake out of thin air. Looking through the gluten-free grind-able ingredients I had in my cupboard, I went for my black beans! Knowing that there are black bean brownie recipes out there, I just went for it and decided to make a black bean cake. But this was black bean flour and not actual hydrated beans so I couldn't go off any recipe I found online. So, I dumped ingredients here and there, adding more of some as I went to get the right batter texture. The results were fabulous — amazingly delicious, almost like a cakey brownie and the best when warm. Next time I'm adding homemade frosting or some caramel sauce on top!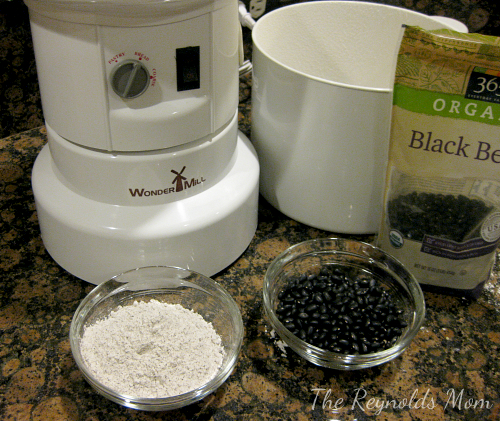 Ingredients
1/2 Cup Butter, soften

ed

3 Eggs

2 teaspoons Vanilla Extra

ct

3 Tablespoons Maple Syrup

1/8 Cup Water

1/2 Cup Organic Sugar

3/4 Cup

Cocoa Powder (up to 1 Cup if you desire!)

1/2 Cup Black Bean Flour (Freshly Groun

d)

1/4 tea

spoon

Sal

t

1/2 teaspo

on

Baking So

da

8 ounces Semi-Sweet Chocolate Chips

 
Directions
1) Preheat oven to 350°F. Using a stand mixer, mix together all ingredients (wet ones first), saving the chocolate chips until the very end.
2) Line an 8 x 8 glass baking dish with two strips of parchment paper. Evenly spread the batter into the dish.
3) Bake for 25-30 minutes or until a knife comes out clean from the middle.
4) Allow to cool for a few minutes and enjoy! (I personally really enjoy this cake warm!)