I'm not much of a baker, but I do enjoy experimenting in the kitchen.  I've had a lot of fun coming up with new recipes in order to use my WonderMill Grain Mill.  I mean, who doesn't love grinding things up?  I know I do!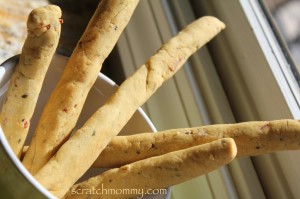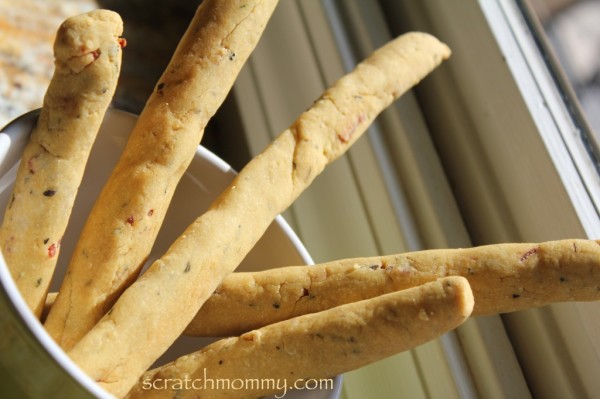 One of the things I've enjoyed experimenting with are bean flours. They are such an amazing vehicle for…lots of things! They are pretty forgiving and easy to work with, too– which I really appreciate. One of my latest creations that I am ready to share is a recipe for super simple, tasty, and quite nourishing breadsticks.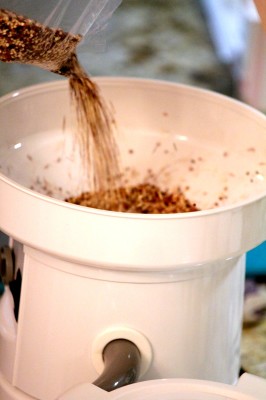 Grinding your own grains (and beans) ensures that you are getting the freshest flour. Using the Wondermill Grain Mill makes grinding the grains and beans so quick and easy! I love it! Freshly ground flours taste amazing compared to stale bagged flours you buy in the store. I'm a seriously spoiled woman now thanks to this grain mill!
I soak my beans first, in water and a teaspoon of apple cider vinegar, then I dry them in a warm oven (lowest setting your oven allows) for about 1-2 hours.  Let cool, then run through the grain mill.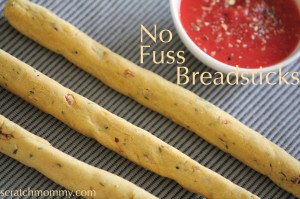 These little breadsticks are so easy to make and are truly delicious on their own, or dipped in your favorite marinara or melted cheese sauce.  No matter how you like to enjoy a good breadstick, just make sure you break out your grain mill, make this recipe and enjoy every.single.bite!

Garbanzo-Fava Bean Breadsticks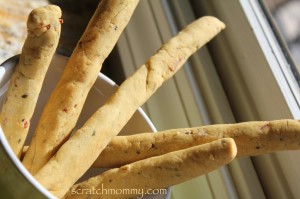 Grain-free No-Fuss Breadsticks using freshly ground bean flours!
Ingredients
2 C garbanzo & fava bean flour
½-3/4 Cups water
2 Tablespoons coconut oil (melted)
½ Cup of your favorite cheese, shredded (Kerrygold Cheddar is a great choice for these sticks)
¼ Cup pepperoni (organic, pastured, uncured), finely diced
½ teaspoon each of the following:
Sea salt
Dried Oregano
Dried Thyme
Dried Basil
Freshly chopped Parsley
Garlic powder
Instructions
Preheat oven to 450 degrees.
Grease a baking pan, or line with a sheet of parchment or a silicon-baking mat.
Make sure you have your grains/beans ground into flour and ready to use.
Melt coconut oil in medium-sized bowl. Add the cheese, pepperoni, and all the spices to the bowl. Using a heavy wooden spoon, stir to combine.
Add the freshly milled flours, and stir to combine.
Add the water and mix well. You may need to add a little more than ½ cup. Just make sure that the entire mixture comes together with no leftover flour in your bowl.
Form small, round balls (slightly larger than golf balls). Using the palms of your hands, roll and smooth these balls into breadstick shapes. About 8-10" in length
Transfer the rolled breadsticks to a Pop them in the Bake for 12-15 minutes (depends on how thick they are). Rotate pans once during baking. They are finished when they are lightly golden brown.