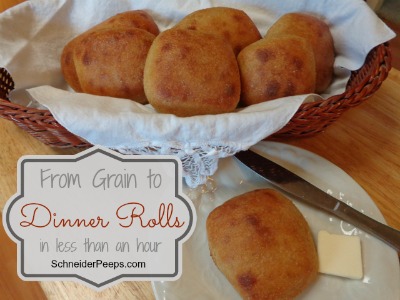 With a house full of teenagers I'm often looking for recipes that can stretch our meals without adding much work. These dinner rolls fit that bill.
Another thing I love about these rolls is that I can shape them and freeze them raw.  Which means anytime I need to stretch a meal I just thaw some rolls and bake.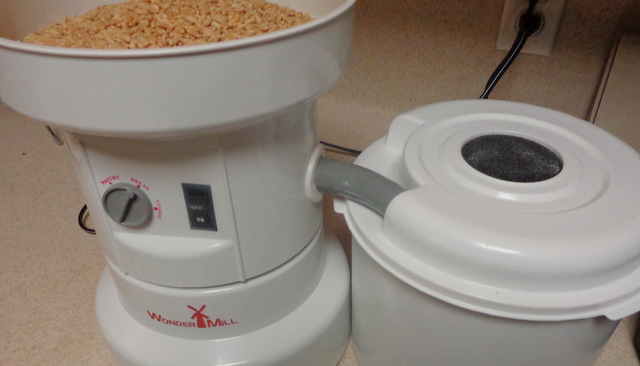 First I grind 7 cups hard white wheat (you can also use hard red wheat), which is super fast with the WonderMill.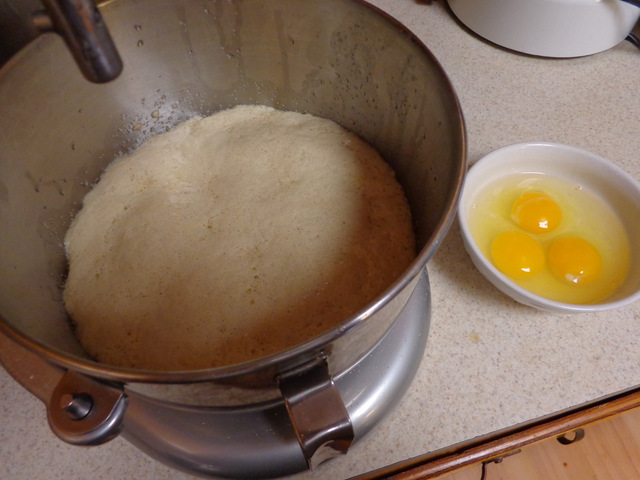 Then I make a sponge and let it sit for 15 mintues.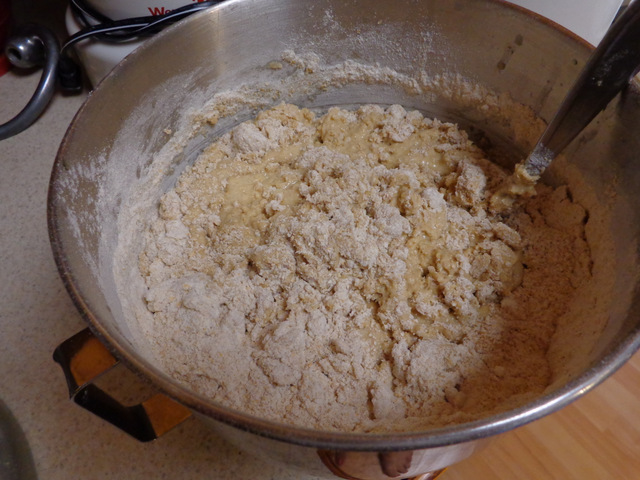 When it's time to add the flour, I mix as much as I can with a fork before putting on the dough hook and kneading.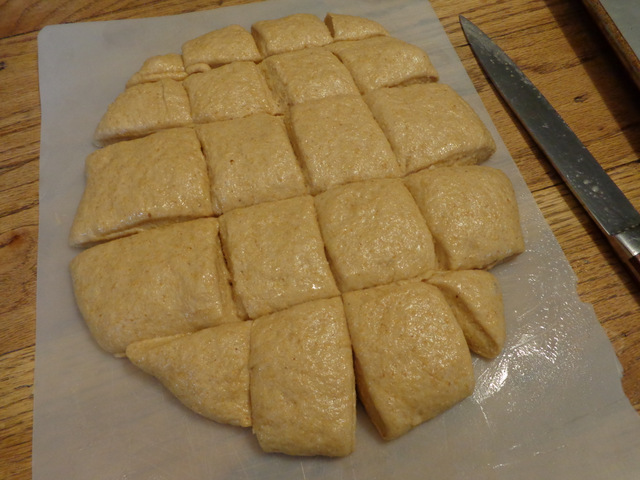 When the kneading is one, I pat the dough out onto a greased surface.  Then I take a large knife and cut the dough.  If you prefer to shape the dough into egg size rolls you can. This is just faster for me.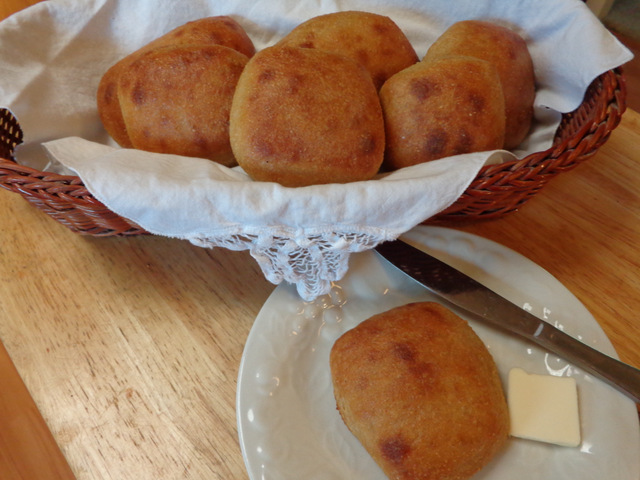 Lastly, we enjoy!

From Grain to Dinner Rolls in Less Than an Hour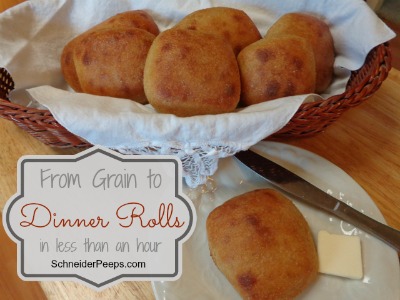 Needing something to stretch your meal? How about dinner rolls in less than an hour?
Ingredients
3½ cups warm water (115-120 degrees)
4 Tbsp instant active yeast
1 cup oil
½ cup honey
3 eggs
1 Tbsp salt
10½ cups flour (approx)
Instructions
Mix warm water, oil, honey and yeast. Let rest for 15 minutes - this makes the sponge.
Add the eggs and salt. Mix in the flour and knead for 5 minutes.
Immediately shape into rolls (large egg size). Place on a greased baking sheet. Let rise 10 minutes.
Bake at 425 degrees for 8-10 minutes until slightly browned.
Freezer instructions: Shape dough into rolls and place on a greased baking sheet. Immediately place in freezer. When the rolls are frozen, take them off baking sheet and place into a freezer bag. To thaw, place frozen rolls on a greased baking sheet and let rise for about 2 hours. Bake at 425 degrees for 8-10 minutes until slightly browned.
Makes about 40