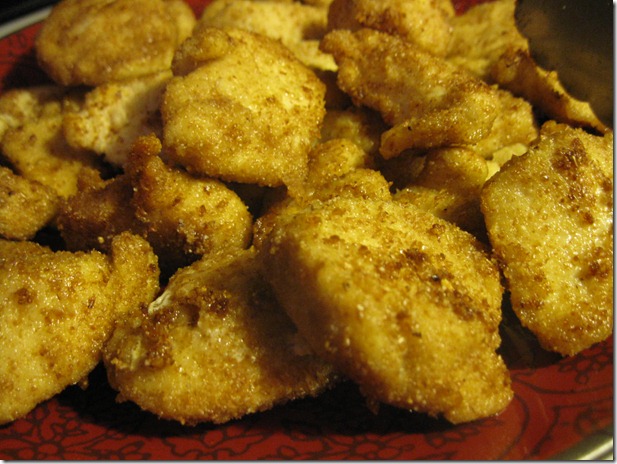 This one was super easy, but turned out to be the BEST chicken bites I've ever had. We went a little plain jane with them, but add any seasonings that suite your fancy.
Ingredients
Freshly ground flour
chicken breasts (cut into bite size pieces)
Real Salt
Coconut Oil, extra virgin
Put enough coconut oil into a skillet to fry the pieces in. After cutting the chicken into pieces I salted them directly. Then tossed into the flour and let sit while heating the oil. Once the oil is heated fry as you would any fried chicken.
This was the tastiest and juiciest chicken I've ever had. I can't wait to fry a whole chicken like this.
We devoured it all in almost in one sitting.