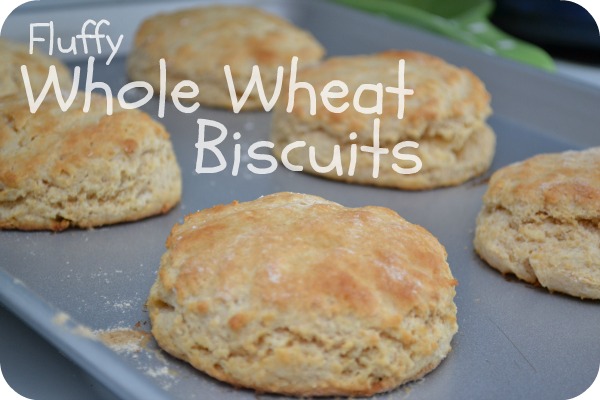 I've been wanting to try my hand at whole wheat biscuits for some time now. I have a recipe from America's Test Kitchen that uses only all-purpose flour that we love, but as we switch to whole grains, biscuits were next on the list to change!
I did a little searching and found this recipe for Fluffy Whole Wheat Biscuits in one of my old Taste of Home cookbooks, and decided to give it a try!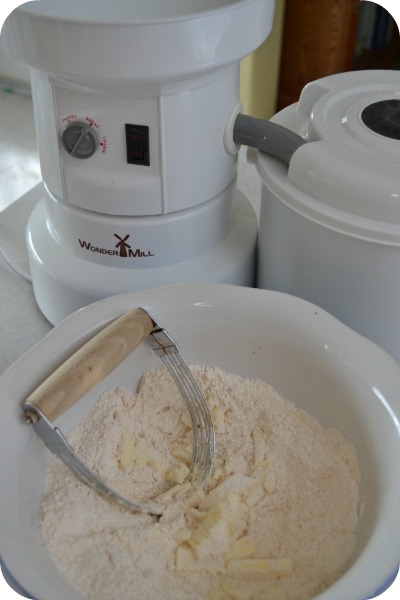 Ingredients:
1 cup whole wheat flour (I used soft white wheat berries)
1 cup all-purpose flour
4 tsp baking powder
1 T sugar
3/4 tsp salt
1/4 cup cold butter
1 cup milk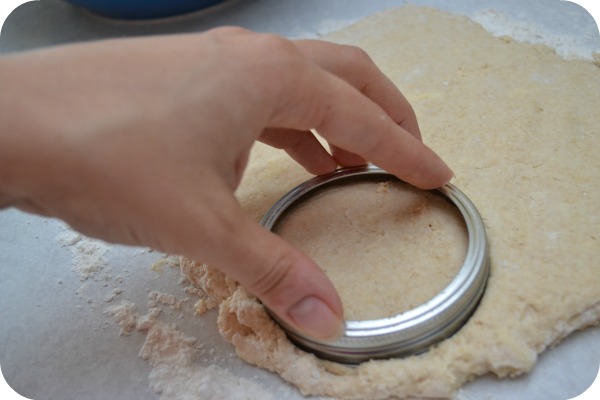 My biscuit cutter went missing, so I improvised with a mason jar ring!
Directions:
In a medium bowl, combine flours, baking powder, sugar and salt; mix well. Cut in butter until mixture resembles coarse crumbs, (if you don't have a pastry cutter, two butter knives work well.)
Stir in milk just until moistened. Turn out onto a lightly floured surface; knead gently 8-10 times.
Roll to 3/4-inch thickness; cut with a 2-1/2 inch biscuit cutter and place on an ungreased baking sheet.
Bake at 450 degrees for 10-12 minutes or until lightly browned. Serve warm.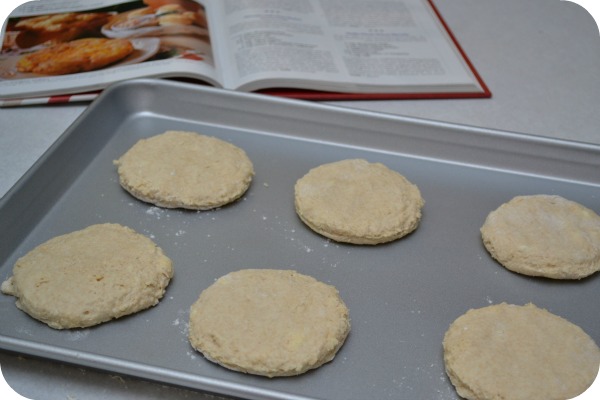 My "biscuit cutter" was extra large, so I only got six biscuits from this recipe.
With an average biscuit cutter, you should get about a dozen.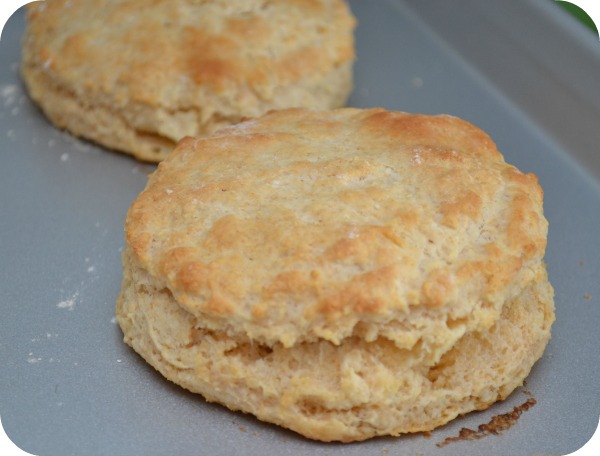 These biscuits came out very light and fluffy and I'm pretty sure they would turn out beautifully even with 100% whole wheat flour…next on my list of baking experiments!