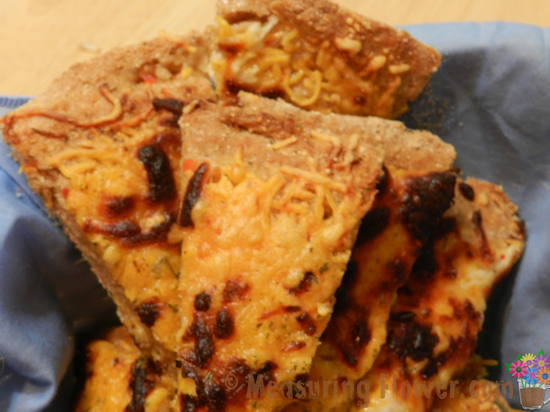 This focaccia is based off a recipe that my mom made when I was a kid. Throughout the years, I have changed the recipe up, improving upon it and making it more unique. My latest edit of the recipe is focused on healthful eating and, therefore, has all real food ingredients. This is that latest rendition.
Easy Cheesy Spelt Focaccia
Ingredients
For Dough
2 tbsp. freshly ground cornmeal
2-1/2 c. freshly ground spelt flour
1 tsp. salt
1 tsp. honey
1 tbsp. quick-rise yeast
1 c. warm water
1 tbsp. olive oil
For Topping
1/2 c. Italian salad dressing
1/2 tsp. sea salt
1/2 tsp. garlic powder
1/2 tsp. pepper
3 to 4 c. cheese, shredded
1/2 c. Parmesan cheese, shredded
olives, green chiles, jalapenos, or any other topping
olive oil or melted butter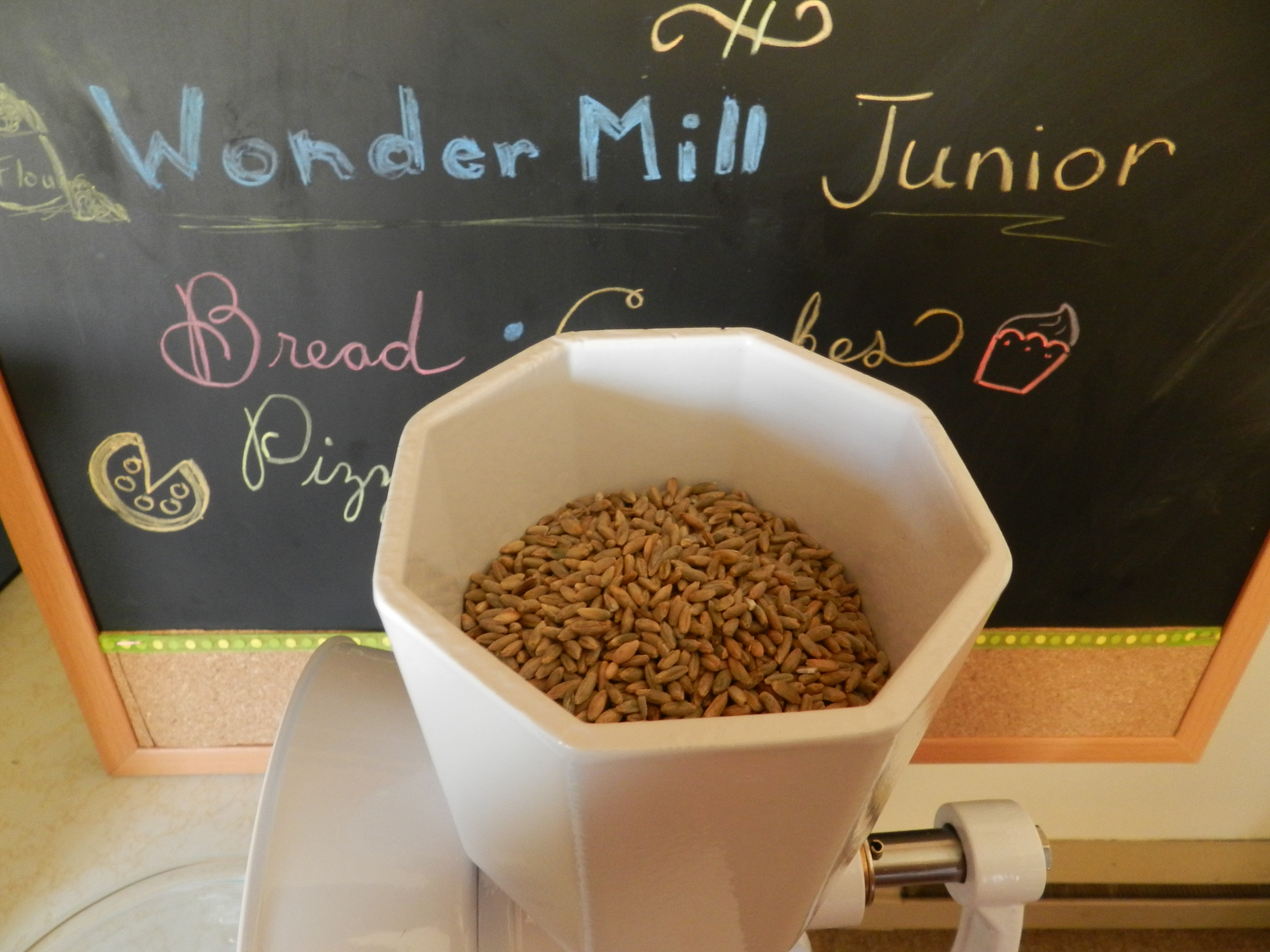 Directions
Prepare a 12-inch pizza pan by greasing it with olive oil or butter. Dust with cornmeal; set aside.
In a mixing bowl, combine flour, salt, honey, and yeast. Gradually add water and oil. Add additional flour as necessary to make a soft, smooth dough. Knead dough for 2 minutes. Place in a greased bowl, turning once to grease all sides. Cover and let rise for 20 minutes.
Heat oven to 450 degrees Fahrenheit.
Punch down dough. Place on pizza pan and pat down into shape of pan (or roll with a rolling pin). Poke all over with a fork to evade air bubbles.
Brush the Italian salad dressing over the surface of the dough.
In a small bowl, combine salt, garlic powder, and pepper. Sprinkle over dressing.
Sprinkle cheeses (any kind; use as much or as little as you like). If you'd like, also add sliced black olives, green chiles, jalapenos, or any other tasty toppings you'd like.
Bake for 15 minutes or until edges are golden brown and cheese is melted.
Brush olive oil or melted butter along edges of crust. Cut into 16 wedges with a pizza wheel. Serve warm.
Yield: 16 wedges