Brown Bread Recipe With Walnuts and Dates
This brown bread is delicious with a thick layer of butter, a drizzle of honey, and a hot cup of coffee or tea served alongside.  It's very hearty, and won't leave you with a mid-morning or afternoon slump.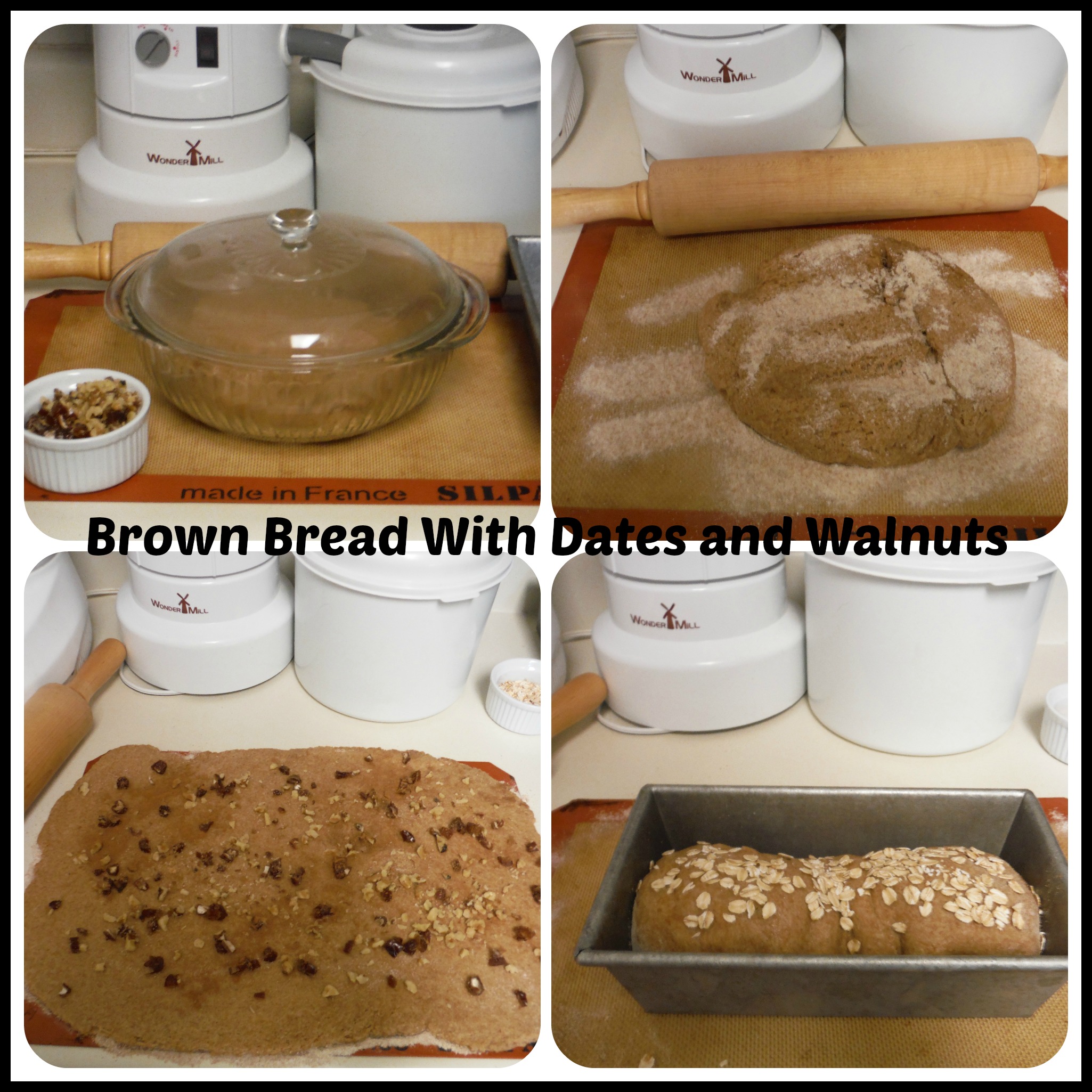 Date Walnut Brown Bread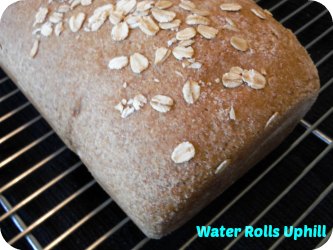 Author:
Elizabeth Copeland
A hearty brown bread, lightly spiced, with dates and walnuts.
Ingredients
1½ teaspoons yeast
¾ cup warm water
¼ cup honey
1 teaspoon molasses
1 egg
¼ cup oil
½ teaspoon gluten
¼ cup ground flax seed
2¼ - 2¾ cups ground hard red winter wheat (whole wheat bread flour)
1 teaspoon sea salt
½ cup dates, finely chopped (about 6 whole)
¼ cup walnuts, finely chopped
¼ teaspoon ground cinnamon
⅛ cup rolled oats, to top bread, if desired
additional whole wheat flour for pastry mat, as needed
Instructions
With an electric mixer using a dough hook, or with a large wooden spoon, combine water, honey, molasses, and yeast to proof.
Add remaining ingredients, except the dates, nuts, and oats.
Mix well, using a dough hook 3-5 minutes, or knead by hand same amount of time on a floured surface. Dough will appear wet, but should be smooth to the touch.
Allow to rise until double in a greased and covered bowl.
Roll out to 9x13 size on floured surface, and sprinkle with cinnamon, dates, and pecans.
Roll up beginning with narrow end and place in a greased bread pan. Sprinkle with oats and press into dough.
Let rise until double.
Bake tented with aluminum foil (may line with parchment paper if desired), 40 minutes. Remove tent and brown 5 minutes.
Cool.
Slice thinly and slather with butter and honey.