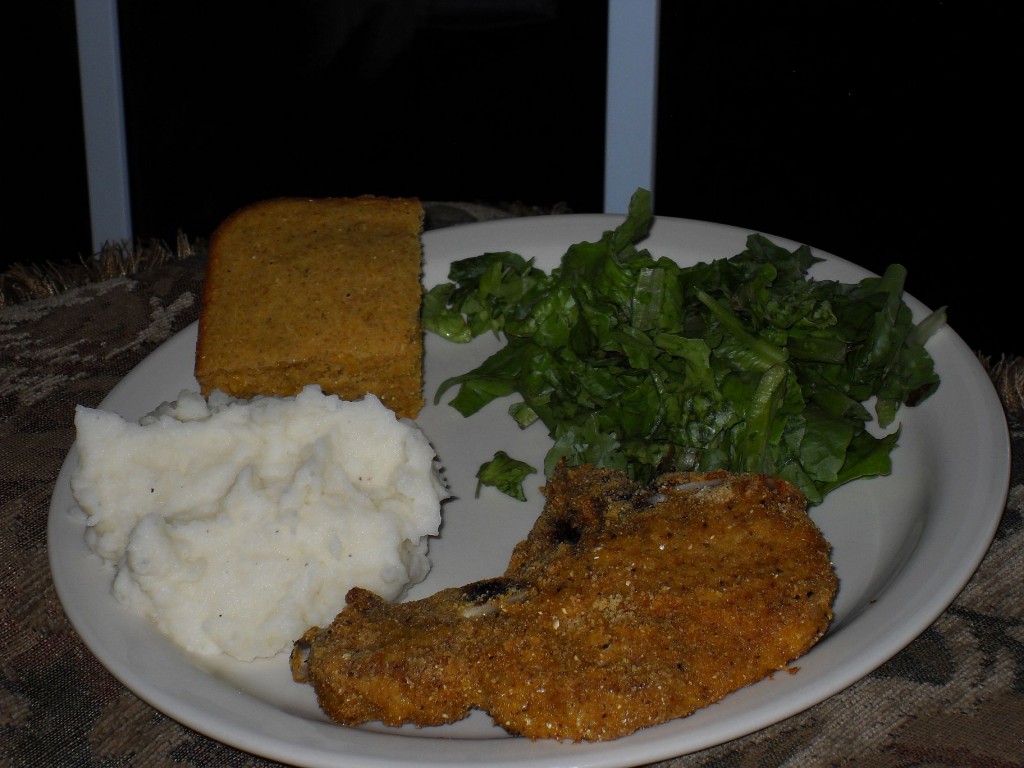 These pork chops are crisp and delicious.  I begin with making my own coating mix.
Making your own coating mix is much less expensive than purchasing commercial mixes.   The taste is much fresher and you control what goes into your mix avoiding MSG and other harmful additives.
WonderMill Electric Grain Mill makes grinding your own grain a snap.  In less than two minutes you can have fresh ground cornmeal made from everyday POPCORN!  Who knew?  And if you have never tried fresh ground cornmeal you are in for a real treat.  The taste is much more intense than store bought meal.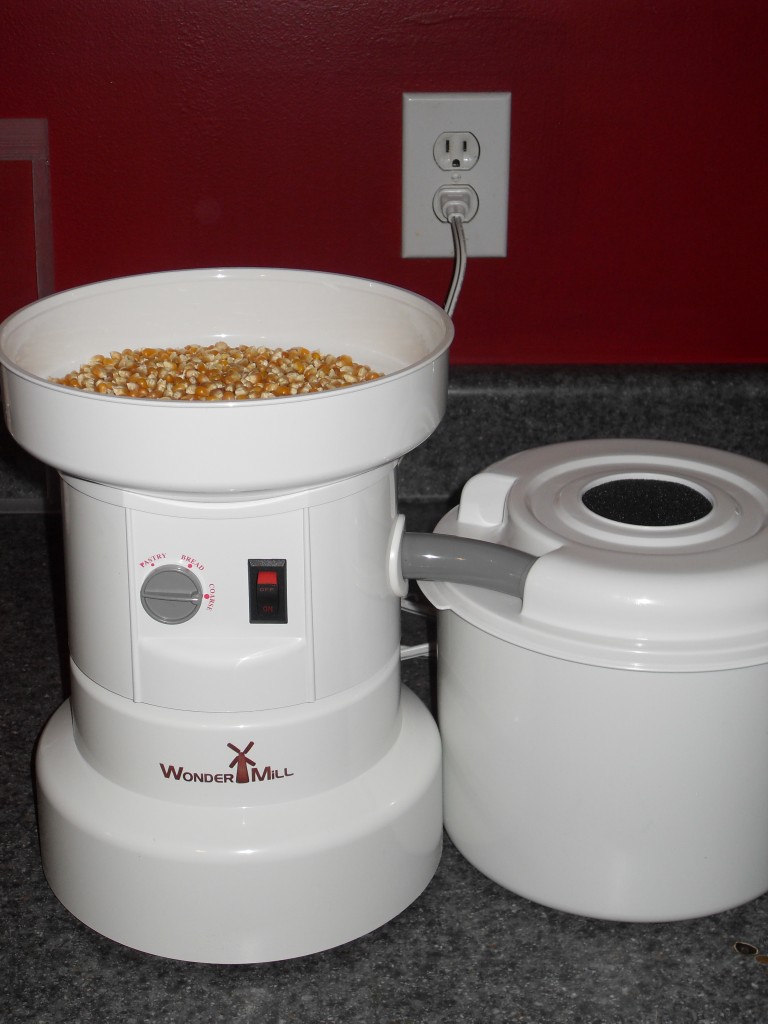 Begin by grinding a bag of popcorn.  Set the WonderMill Electric Grain Mill to the coarse setting and start.  Add the popcorn and in less than two minutes you have wonderful freshly ground cornmeal.  A two pound bag of popcorn makes approximately six cups of cornmeal.  You can store the meal in the storage cannister that comes with the WonderMill.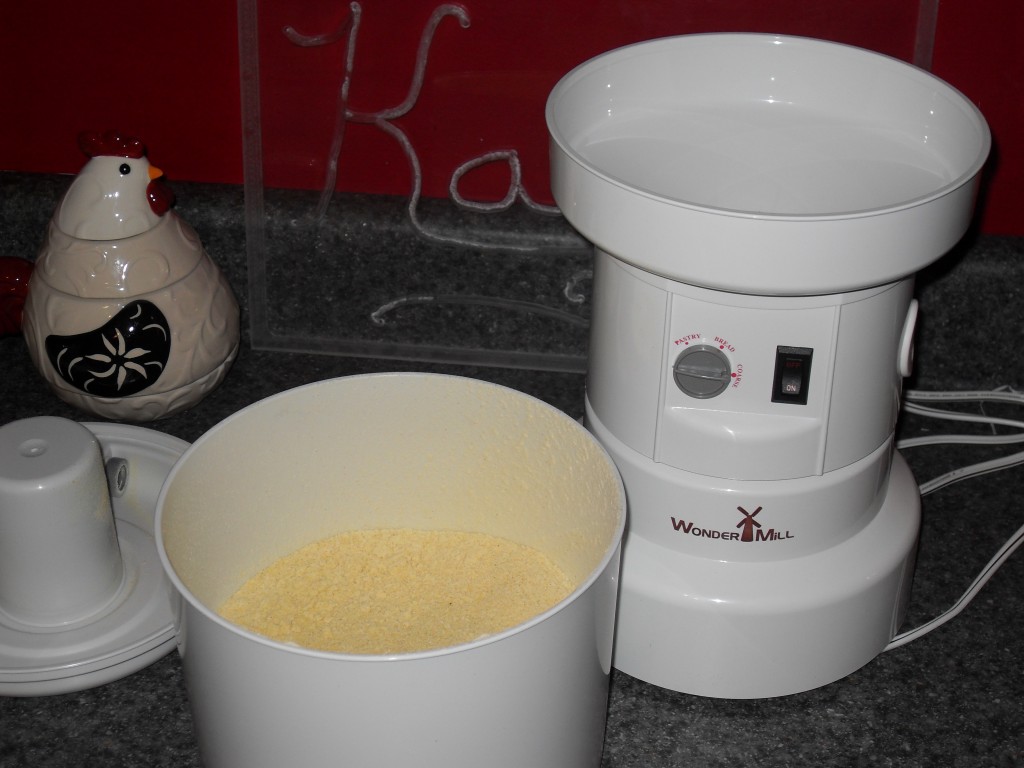 Coating Mix
2 cups cornmeal
2 T – Tony Chachere's Original Creole Seasoning (This seasoning contains NO MSG)
2 T – Garlic Salt
1 T – Lemon Pepper
1/4 t – Cayenne Pepper (optional)
Whisk together ingredients and store in mason jar until needed.  1/2 cup will coat four pork chops.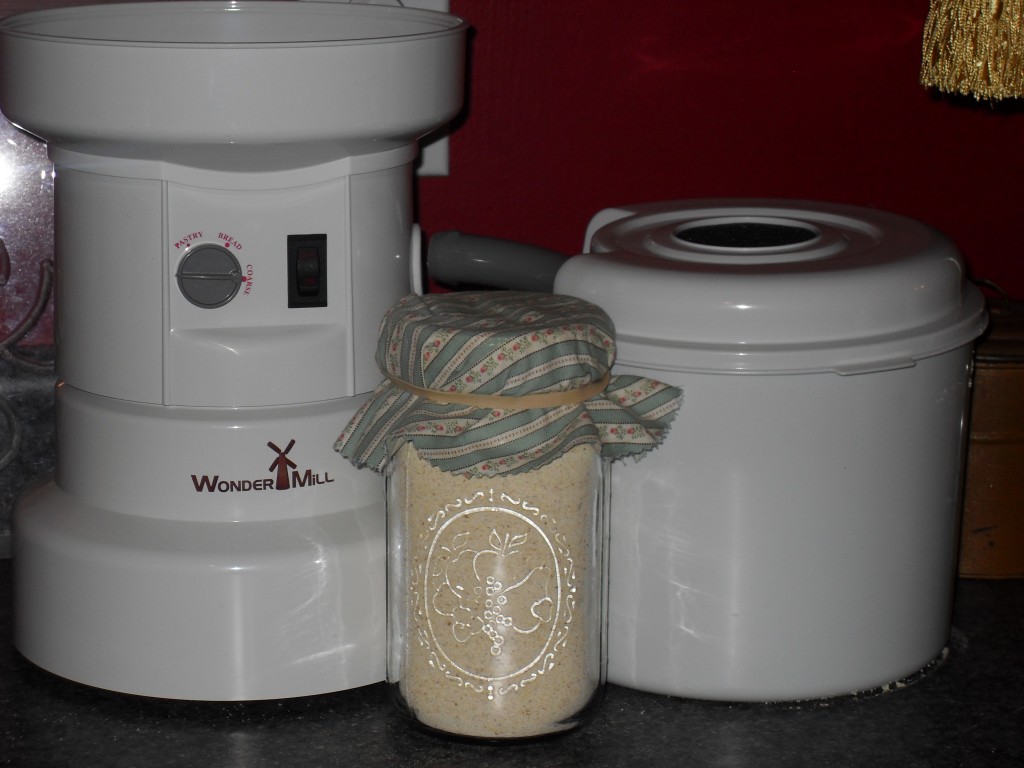 Ingredients
4 – bone in pork chops
1/2 cup – coating mix
1 gallon size zip lock bag
Cooking spray
Preheat oven to 400.  Spray baking sheet with cooking spray.  Place coating mix in bag.  Wash pork chops in cold water, shaking off excess water.  Add pork chop to coating mix one at a time shaking to coat each chop thoroughly.  Place on baking sheet.  After placing all the chops on the baking sheet mist with additional cooking spray.  This helps them brown nicely.  Bake for 45 minutes.